Life reflections at 40- find what brings you joy!
In January I hit a birthday milestone….the big 4…0. I wasn't bothered by turning 40 but rather took it as an opportunity to truly reflect on life over the last decade. Ten years is a VERY long time. This exercise of course made me think of all the changes in the preceding decades. So let's take a trip down memory lane, shall we??
At the age of 20 I found myself a sophomore in College. Living alone for nearly two years on my own. Making the way to do well in college so I could subsequently complete my life goal of becoming a lawyer and go to law school. Still young, enjoying life. But still an old soul in many ways.
Now let's look at what happened in my life between 20-30. So much it even makes my head spin, and this is just the stuff I'm thinking about off the top of my head.
Met my now husband of 14 years
Graduated College
Attended and graduated Law School
Got my first "real" job as a law clerk during law school that that became my first job as a Criminal Prosecutor that I had for 8 years.
Got engaged
Got married
Traveled A LOT
Lost my mother-in-law to cancer shortly before my 30th birthday
So now let's take a look at 30-40 shall we?
At 32 became a mom for the first time.
Left my dream job of being a prosecutor to fulfill my new dream role as a Mom.
Learned my Dad had early onset Alzheimer's.
Welcomed our second child at 34.
Traveled A LOT…even with kids!
Started a variety of businesses that I could work from home to fulfill my desire to get my brain working again.
Threw myself into volunteering, especially at the boys' school.
Started running again. Ran races in 4 states. Distances include 5K, 10K, 12 miles, Half Marathon and Marathon.
Became a substitute teacher.
When I was less than ten, I knew that I wanted to be a lawyer. I have no idea why, it's not like I even knew any lawyers. I was the first in my family to go to college and I had this clear goal of going to law school. That goal then became to become a prosecutor. Hands down, being a prosecutor was the VERY BEST JOB IN THE WORLD. I loved the fact that I was in court multiple days a week. I loved trying cases and I tell you that there's nothing like waiting for a jury verdict to be returned after trying the very best case possible. But you'll notice I made a distinction between JOB and ROLE with motherhood. While many think Motherhood is the very best job in the world, I don't necessarily believe it's a job but rather the very best ROLE that we can ever be given. We have the opportunity to shape the lives of human beings, of the next generation. To hopefully give them the tools and skills to succeed. To teach them to be kind, respectful and to show gratitude.
When we learned that we were going to become parents we made the choice that I was going to stay home, leave the practice of law. Now don't get me wrong there are many, many woman who successfully balance both being a mother and the practice of law or any number of other professions. And I recognize that many would like the opportunity to be at home rather than having to go to work. So my disclaimer (because I still think like a lawyer) is this: everyone has to do what works best for their family and for them professionally. We did what worked for us. No judgments either way. Because, yes, I've heard it… "you went to school for all of those years, just to say home and be a mom?" Harsh right? Who are we to judge others and the choices they make. And PS there's nothing wrong with being "just a mom." Quite honestly, it's the most important damn thing you can do if you are blessed with children. Being present and providing for your children whether financially or mentally or both is of critical importance to raising good human beings!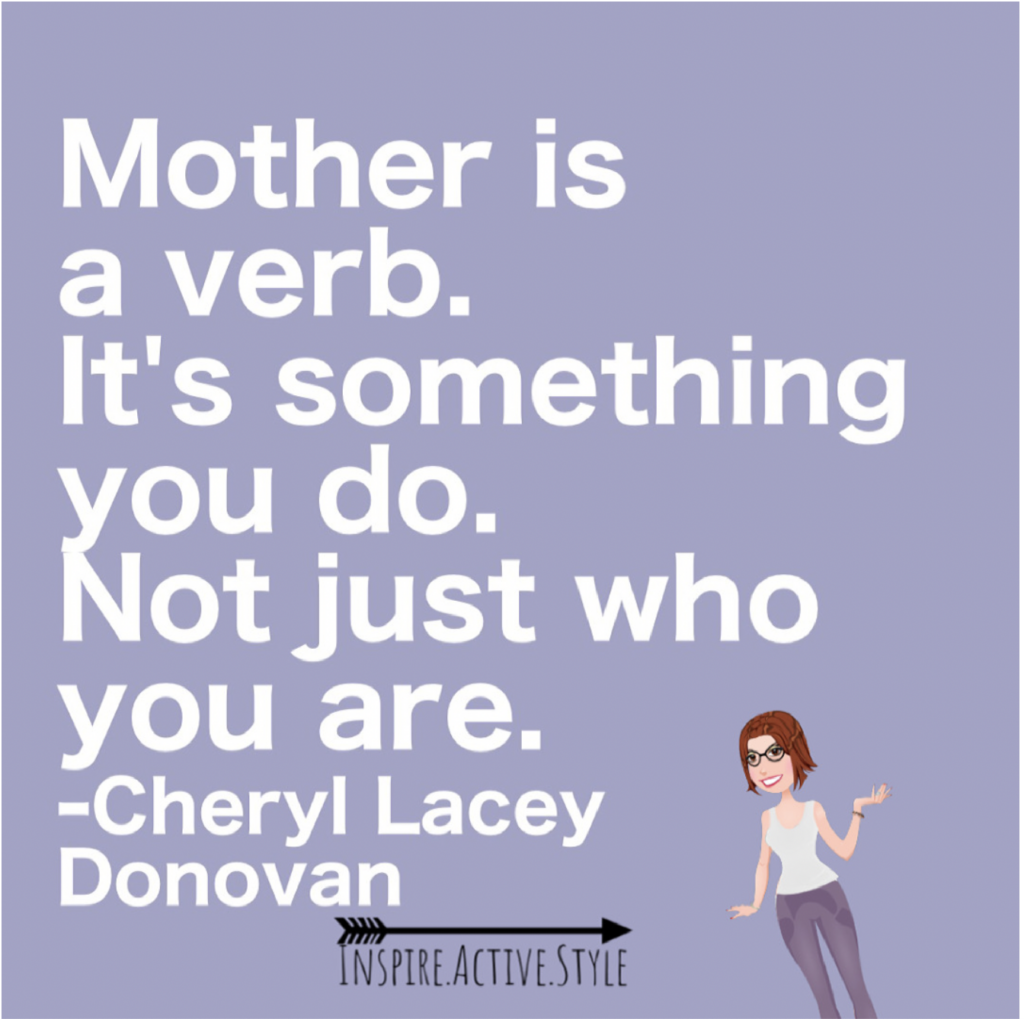 I've talked a lot in my various online communities about having passion and joy for what you do. Trust me, I'm not all sunshine and rainbows. You could have the very best job, a job that you love and it can be stressful and hard and you might not feel too passionate about it day in and day out. But that doesn't mean it isn't the right job…or it might mean you need to find passion in a hobby or somewhere else to balance out the stress. I had passion for the law like no one's business. And it's still in there. But right now I have passion for parenting like it's my job. So for me that means finding professional passion in different arenas to maintain my mental stamina while "Momming" the way that I want.
I know a lot of shade is thrown at various work from home businesses that get called dirty things like "pyramid schemes" or are said to prey on mothers and take all their money. I'm here again to say…stop the judging!! My first foray with an at home business was Usborne books. I'm an avid reader and always have been. I was the mom to two small boys, and I was looking for an outlet 1) to meet other moms, 2) make a few dollars and 3) get some awesome books for my boys. Guess what, we couldn't have two kids who are more into books. As in we still have books in every room in our house and in the car. Whether they got that from the fact that they grew up with me talking about and sharing books with others or it was innate we will never really know. But what I do know, is that if they got nothing more from my time with Usborne Books I would be happy. Because a love of reading can take you so many different places.
Why do I share this interlude? Well, until both the boys were in school full time I worked and still do a variety of businesses from home. Basically, I would find really awesome products that I loved like accessories and skincare (Stella & Dot/Ever) and it would bring me joy to share those products with others. It would also fulfill a need to go out and do parties to socialize with other adults when I was otherwise at home with the boys. Then came Zyia Active. Why Zyia Active?? Let's be real, I was running all the miles and needed all the gear so if I was buying it all I might has well share it with others. Seriously, it became an opportunity to share why I loved the products for running, while making some of the very best friends who "live in my computer." Next up, when I learned that drinking soda and eating cheddar cheese goldfish was not a good life eating plan I began making better eating choices. I'm joking a little bit, but seriously my diet needed an overall. Not in an attempt to lose weight but rather, to eat better and ultimately to be a better example for my boys. So along came Arbonne.
My friend Suzy always likes to joke about whether I expected to be selling leggings when I was in law school. The answer is a big fat NO. But I did always expect to be working hard and setting a good example for my children. Let's be real parenting can and is a full time job. For real. I needed more without the grind of working outside the home so that I could still be fully available to the boys. I like to say that you have to find passion and joy along the way and the things/activities/hobbies/employment that bring you joy can change. There are different stages of our life and what works during one stage may not work during another. For example, when I was a prosecutor I was one of the first in the office and one of the last to leave. That's my personality. All in 110%. Knowing I couldn't do that and Mother the way I wanted to meant that I had to make a change. So I put 110% into raising our tiny humans. That was a stage of life that required my full attention. As they got a little bit older, I still give them 100% but then used that other 10% to find areas that interested me and brought me joy. In come the various home business opportunities. Then came the opportunity to do a professional job remotely in reviewing college applications. This was a game changer for me and allowed me to use my background in admissions to work from home. It also got me thinking about what other opportunities there would be in the educational realm as the boys got older.
Now I'm at a new stage. My boys are both in school full time. Woah nelly, there were tears. I mean my own because they couldn't have been happier and truly LOVE school. So there were about 4 days that I was home before I started subbing at school. That was long enough. Definitely no moss growing on me. Always on the move. I've been regularly subbing every week since and guess what it brings me joy in ways I never thought possible. 1) I'm present at school and get to see my kiddos for a passing hug, while it's still cool to hug some at school (may they always think it's cool) 2) I love to learn and to teach. In many ways, trying a case was "teaching" the jury what happened. Would you believe that's how I look at a lesson plan? Average class size of about 12. You're talking to a jury each and every day. It's not necessarily a jury of your peers but it's a group that you need to break down information and share it to in a way that's easily comprehended and retained. Boom, who knew law school was really teaching me to be an educator. 3) Watching the lightbulb go on as children learn something for the first time or you help them with something is truly fulfilling. I'm loving this new stage so very much. It feels like a balance between "Momming so hard" and having a professional version of myself that I lacked for along time.
So, when I was 10 or even 20 for that matter I wouldn't have necessarily mapped out this life plan. But I've learned a serious lesson over the last decade- you don't have to be one thing in life. For many the era of having one job at the same employer for thirty years is gone. I don't necessarily think that's a bad thing because you have the opportunity to recreate yourself at the various stages. Furthermore, tomorrow isn't guaranteed. Don't put off until tomorrow hat you can do today. Live each day to its fullest. Find joy in what you do. And live your life with passion!