2021- Books in Review and New Authors that I love!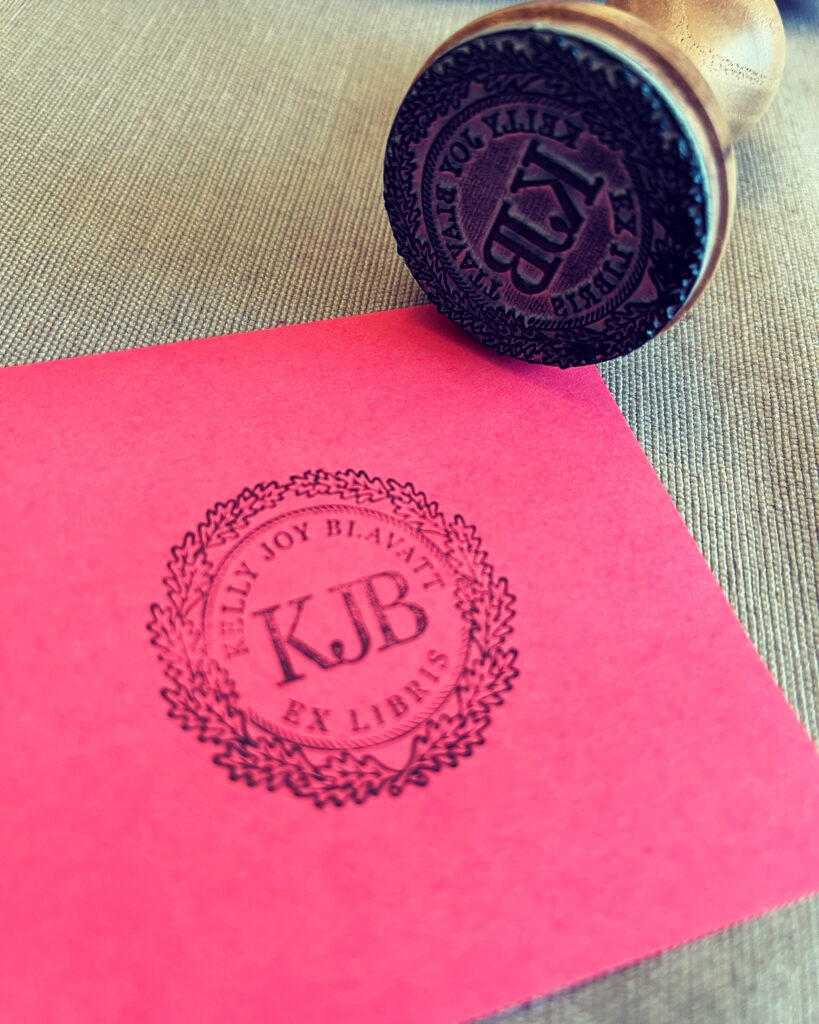 "Covid times" renewed my desire to read. I've always been a reader, loving books and reading from when I was in elementary school. I can still remember the first "big" book that I read. Little Women. I remember laying on the couch reading it, the feel of the book. Reading has always been a huge focus with our boys. From before they knew what was happening they were being read to and have adopted the same passion that Jeffrey and I have for books. Life has a funny way of getting in the way of our hobbies. For a long time life got in the way of reading and I would read a handful of books a year. Sometimes 10 or 12. So, I guess, I was still reading, but not quite to the same level I'm reading now.
I suspect I'm not alone when I say I have a "type" of book that I generally gravitate to. I read all the legal/mystery books. Gravitating towards Michael Connelly, David Baldalcci and the like. But there came a time when I had read all of their books and then bam I'd have to wait for the next book to come out. Welcome to 2021 and Goodreads. Seriously Strava and Goodreads are my social media picks of the year!! I love learning about new titles and authors through Goodreads. Building my to be read (TBR) list is something in which I take great pleasure. So I went from what in the world am I going to read to how am I possibly going to read all of these books. As if Goodreads wasn't enough my best friend from college and I joined Book of the Month(BOT), ah even more books to think about each month. What started as we were going to read one book a month and discuss quickly became three or four books. Then I started following Read with Jenna and Reese's Book Club. Seriously- I just want to send the boys to school and read all day!!! While that isn't an option I'm still managing to get 3-4 books in a month.
I thought it would be fun to take a closer look at the books of 2021, along with the new authors that I discovered and will now read everything that have written!! I truly love finding an author whose books I can devour. That is until I realized I've read all of their books and I'm anxiously awaiting their newest release. Here's the lineup in order read the books of 2021. While the year got a slow start with reading because of reviewing NYU applications, it took off in March and I never looked back.
Books
A Time for Mercy, John Grisham

– I've been reading Grisham for more years than I can remember. I enjoyed catching up with an "old friend" in A Time for Mercy. A great read to start the year.

Hand

of Evil, JA Jance

– I learned about JA Jance in the fall of 2020 as I was preparing to run my virtual marathon. The first book I "read" of hers was actually on Audible, while I ran. I loved the fiesty character Ali Reynolds and started back at the beginning of her books. There are many more to read and I'll have to start adding them back in my TBR list.
Cruel Intent, JA Jance– Another Ali Reynolds thriller from Jance.

Fifty Words for Rain, Asha Lemmie

Part of my challenge to myself this year was to read books that were different from my typical crime/mystery/thrill category. Fifty Words for Rain took me to Japan and did just that. I did a combination of reading and listening to this book on Audible and it did not disappoint.

Corrupted, Lisa Scottoline

Lisa Scottoline is another "old" friend when it comes to authors and books. I've read nearly all of her books and had the opportunity to go to several of her book signings, even bringing Jackson to one as a baby. She's an amazing woman and author.

Beartown, Fredrik Backman

Years and years ago a friend suggested I read Beartown. I remember thinking, why on earth would I want to read a book about a hockey team?? Oh my this is about a hockey team and so much more. I can't believe I waited so long to read Backman's books and then devoured them in quick succession!

Anxious People, Fredrik Backman

While I was new to Backman, Backman wasn't new to writing. This was one of his newer releases and I eagerly read it while I I figured out that Us Against You was the sequel to Beartown. It didn't disappoint.

Us Against You, Fredrik Backman

This follow up to Beartown was even better than the original. I'm so enamored by the community that Backman has created and cannot wait for the third book to be released.

Britt-Marie Was Here, Fredrik Backman

While this wasn't my favorite from Backman it was still a great read and I'm happy that I read it.
A Man Called Ove, Fredrik Backman I didn't think Backman could get better than Beartown, but somehow he did. This book had me laughing and crying. Truly an amazing read!

Eleanor Oliphant is completely fine, Gail Honeyman

I had this on my TBR list for some time and finally got to it. I enjoyed reading something different and thoroughly enjoyed it.
How Lucky, Will Leitch (BOT) This was my first Book of the Month read. And the first time I read an actual book versus on my Kindle in a very LONG time.
Good Company, Cynthia D'Aprix Sweeney (BOT)Another choice from Book of the Month. I quickly realized that I was going to be addicted to looking forward to what new books I choose from each month!!

The Vanishing Half, Brit Bennett

This book was all over the top must read lists. It was again, something I wouldn't have typically selected on my own, but I'm so pleased that I went outside my comfort zone and gave this book a try.

The Guest List, Lucy Foley

I can't quite remember how this got on my TBR list but this interesting read, told from a variety of perspectives was so good that I also read her previous book The Hunting Party.

Beach Read, Emily Henry

This was a solid, RomCom. Who doesn't love a good romantic comedy every now and then?? A quick and fun read.

Early Morning Riser, Katherine Heiny

So many new authors this year and Heiny was another. A book about sacrifice and untraditional families was a tear jerker.
The Midnight Library, Matt Haig This was another one of those- must read books of 2021- completely different than what I would normally read and again I was not disappointed. Have you ever considered the different lives you could have lived??

The Maidens, Alex Michaelides (BOT)

Book of the Month has not disappointed. This wouldn't have necessarily been a book I would have selected but for it being one of the handful of BOT books. It would have certainly been my loss had I not had the opportunity it read this twisty and turning book that kept me guessing to the end. Once I learned that this was Michaelides' second book, I knew I would have to read the first.
The Last Thing He Told Me, Laura Dave (BOT) This was my first introduction to Laura Dave and I'm so glad!! I literally read this book in two days. I couldn't put it down. Once I finished I was off to look up her other books and read them as well.

The Hunting Party, Lucy Foley

After reading the Guest List, I was looking for more Lucy Foley. Not going to lie, this was remarkably similar in feel to The Guest List. That said, I really enjoyed this book.

Such a Fun Age, Kiley Reid

I challenged myself to read different kinds of books this year. Such a Fun Age was something that would have not really been in my wheelhouse. However, it was a though provoking and quick read.

Red, White & Royal Blue, Casey McQuiston

Reading about the first son's relationship with the Prince of England. Highly entertaining. This was a funny and enjoyable book. I look forward to reading more from McQuiston.

The People we meet on Vacation, Emily Henry (BOT)

So I had this BOT to read before I read Beach Read, yet somehow I read Beach Read first. Emily Henry writes quick and enjoyable books. I look forward to more books from her.
Golden Girl,

Elin Hilderbrand

. This was my first from Hilderbrand. I know that Hilderbrand is HUGE. She has a ton of books and generally people LOVE her. The jury is still out for me. It's possible that this book hit too close to home…spoiler alert it involves a runner who dies in a hit a run. But I'm also just not sure that Hilderbrand's style is for me. I have a few more books on my TBR list from Hilderbrand so stay tuned in 2022.

The Guncle

,

Steven Rowley

– I didn't stop laughing. While this book had highs and lows-it was a funny book both while I was reading it and listening to it on Audible. I was a huge fan.

We Are the Brennans

,

Tracey Lange

(BOT) Another quality read from Book of the Month. I'd say it was good. Not great, but not bad. It was a solid read.
The Last Summer at the Golden Hotel,

Elyssa Friedland

– Think behind the scenes of Dirty Dancing. Not so much the main story of Dirty Dancing but rather the operations of the resort. This was my first introduction to Elyssa Friedland and you'll see that I was quick to read another one of her books. Two thumbs up.

The First Husband,

Laura Dave

– When I find an author with a style that I like I want to read all of their books. Laura Dave doesn't disappoint. I enjoy her relatable style and the thriller/mystery component of her writing.

The Floating Feldmans,

Elyssa Friedland- True story, I've been on more than 15 cruises. It's what we do as an extended family in December practically annually- you know barring COVID. So I knew I had to read this book. It was funny and relatable. Definitely a great read.

Once There Were Wolves, Charlotte McConaghy (BOT).

This was my first really total dud of a book from Book of the Month. I plowed through despite really wanting to not finish it at all. This is the benefit of picking books with a friend- a little "pressure" to finish a book even when it's not great.
Rock, Paper Scissor, Alice Feeney (BOT). I'm a critical reader. I pay attention. I rarely have a holy cow did that just happen moment. Looking for twists and turns- this one is for you!!

The President's Daughter,

Bill Clinton and James Patterson

– While some of this book jumps the shark so to speak, but overall the book is really well written. Long- but a quick read. Definitely recommend.

The Silent Patient,

Alex Michaelides

– this is one of the best books I've read EVER. I'm not going to say anything other than you NEED to read this book!!

Hello, Sunshine,

Laura Dave

– Clearly I have a book crush on Laura Dave as I work my way through all of her books. This is probably not my favorite book of hers, but still a decent and quick read.

Where the Grass is Green and the Girls are Pretty

,

Laura Weisberger

– Honest review- this was just OK. It didn't really give me anything to think about after and lagged at points.

The Lincoln Highway,

Amore Towles

. (BOT) Heads up- this book is practically 600 pages. But, it didn't necessarily feel that long. It was good. I wouldn't say it was great. Historical fiction is a little out of my wheelhouse of regular reads. I'm glad I read it, but won't necessarily need to read others by Towles.

A Little Hope

,

Ethan Joella

(BOT). I had so much hope for this book. Pun intended. But, it just didn't do it for me. Less than 300 pages so not a huge time commitment, but so much focus on grief and loss. Life is too serious to read a bummer of a book.

Beautiful Country

(BOT),

Qian Julie Wang

Truth be told I struggled with this book. A memoir is well outside my typical book choice. I started it and stopped to read something else and then went back to finish it. In the end I'm glad that I gave it a second chance. The story is important to consider and Wang does a good job discussing the challenges of poor immigrant families who had much more in the their home country of China, but came to the United States for the many opportunities.

The Collective

(BOT),

Allison Gaylin

I'm still not quite sure what I think of this book. It was INTENSE. Some of it was a bit much to really think about. It was definitely different. Glad I read it, but wouldn't necessarily say it was on of my favorites on the year.

Class Mom

,

Laurie Gelman

I jokingly said that this was "research" for work. This was a quick read from Gelman. And I'll be sure to follow it up with You've been Volunteered. If you are looking for light, mom humor give Class Mom a read.

The Dark Hours

(Renée Ballard, #4), Michael Connelly

– Connelly remains one of my favorite authors. I will always read his new books and The Dark Hours did not disappoint. Ballard and Bosch are a dynamic duo. If you are new to Connelly- start at the beginning of his books. While you don't have to read them necessarily in order, the context of the series is helpful.

Mercy

,

David Baldacci

– Baldacci is another one of my absolute favorites. This is book 4 in the Atlee Pine series. For these you really need to go back to the first book in the series to fully appreciate the story as each one builds off the other. So if you are looking for a four book series- this is the one!!

The Editor

, Steven Rowley

– historical fiction with Jackie O from one of my new favorite authors. Yes, please!! I plowed right through this book that hit on so many "real" life topics yet again. But with so much humor and grace. Cannot wait to read Lily and the Octopus.

Th

e Magic Hour, Kristin Hannah– this book literally took my breath away. While I had heard wonderful things about Hannah's books, I just hadn't gotten to one yet. This book was powerful and a tear jerker. I highly recommend it and can guarantee I'll be reading more of Hannah's books in 2022.
New Authors that I LOVE!!
There's something to be said when you read an author's new book, only to realize they are just new to you and you can go back and read their other works. This year I had the opportunity to discover new authors that I loved and went back to read their other books. See- exploring new books and genres opens up a whole new world! My top new authors of 2021 are:
Steven Rowley– I started my Rowley reading with The Guncle. This laugh out loud book was also filled with a variety of emotion. I loved the easy to ready style- more like Rowley was having a conversation with the reader through his characters. While The Guncle was primarily funny, there were serious components and "real life" moments explored through the book as well. I enjoyed it so much that when asked for recommendations from friends it was always on my list. Which meant I had to back and read Rowley's other books. Plus you've got to love when an author responds to your post on Instagram stories. All this to say, I hope to have the opportunity to meet Rowley in person at an author event!
Laura Dave– It all started with a BOT book that I literally couldn't put down. Upon completion I quickly researched Dave's other books and started crossing them off my TBR list. It's possible I have a few more in the stack by my bead to ready in the new year.
Frederik Backman– Easily 10 years ago a friend recommended the I read Bear Town. At first I didn't think I was intrigued by the plot but finally gave it a read. It was amazing, as has been everything else that I've read from Backman. As you can I took a deep dive into his other books. If I had to pick a favorite it would likely be A Man Called Ove. That said, you can't go wrong with any of them.
Alex Michaelides– If you are looking for a what in the world just happened, holy cow that was amazing book then please read Michaelides. And please let him write more books!! It's possible that The Silent Patient is one of the best books I've read…ever!
I cannot wait to see what 2022 brings in the world of books and reading. I'm continuing to add to my TBR list over on Goodreads. In 2021 I implemented a hybrid reading plan. While I want to buy all the books…I can't buy all of the books. So some of them I read on my Kindle borrowed from the library. While I mostly read "real" books. Now to figure out where I'm going to put all of these books. But as I always tell the boys- you can never have TOO MANY BOOKS!!