2022 Running List of Books Read
Yes, the pun was intended, I couldn't help myself. But in all seriousness this really is a running list of the books I'm reading in 2022. In 2021, I saw a total uptick in the number of books that I read. I use Goodreads to keep track of what I want to read and what I've read, but then about 3/4 of the way through 2021 I had a lightbulb moment that I should keep a list and some thoughts on the books. As I'm constantly learning- rather than have to go back and think again about what I read it would in fact be much easier to do this as an in time regularly updated blog post. See- work smarter…not harder! 2021 I set a goal of 36 books for the year. Three books a month seemed reasonable. Some months, especially in the beginning of the year when I was extra busy with NYU application review I didn't read that many books. I know longer have the NYU position, but I am working full time. Since I like to unwind with a book at night- reading is still on the horizon. All this to say I've set a reading goal of 52 books for 2022. The thought being that some months will generate extra books and it will all balance out in the wash. Or this could be like when I tried to go to 1300 miles in 2020 to 1500 in 2021 and I've bitten off more than I can chew. Time will tell. Check back regularly as I'll give a review of the book (hopefully without any spoilers) that I just read and let you know what I'm reading next. I'm looking forward to watching this blog evolve over the year. Also, I'd love to hear about what you are reading and who your favorite authors are too!! My TBR list is always growing!
Book 1- Lucky, by Marissa Stapley (12/30/21-1/1/22)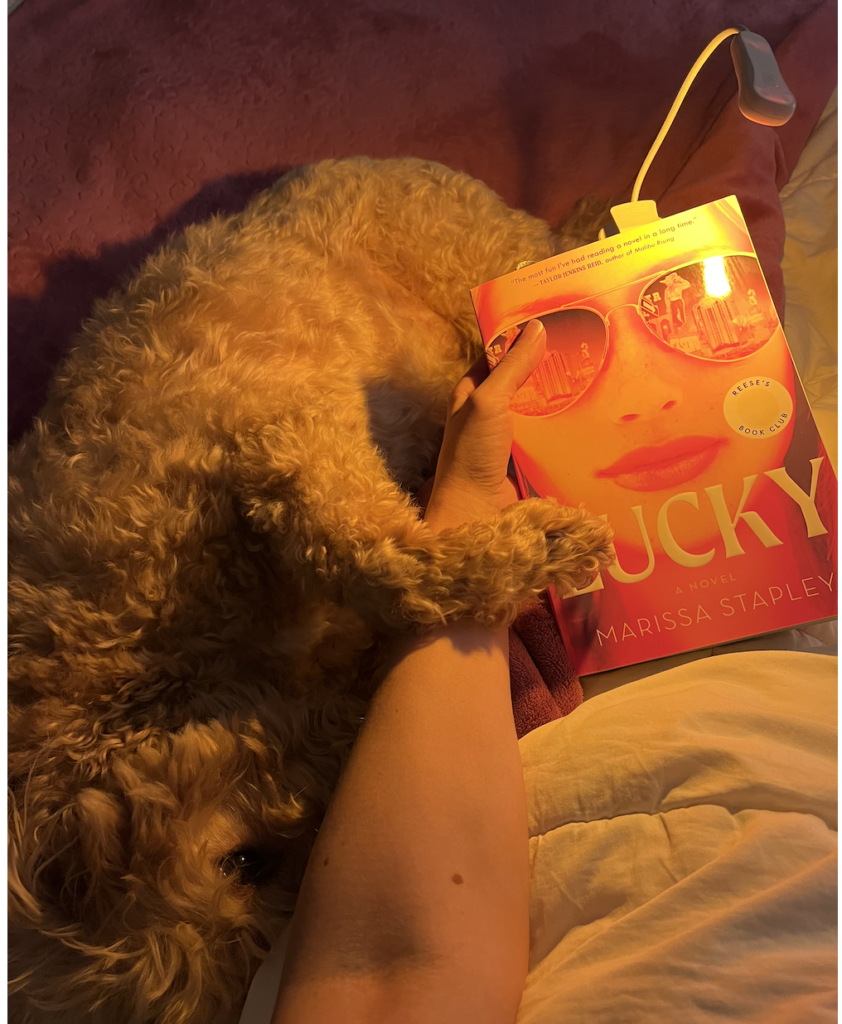 I read the 256 page paperback version of Lucky. It was a QUICK read. The story developed quickly and I literally read 100 pages in my first sitting with the book. So really this was the last book of 2021 and the first book of 2022. Overall I really enjoyed the book. I was left thinking about the characters after. It was a solid 3.5 – 4 stars. I will check out Stapley's other books to add to my TBR list. Also, I love when authors are real. Stapley reposted one of my stories that I posted while reading and followed it up with a quick message when I was done. If you are looking for an easy- mystery- fast paced book. I would recommend Lucky.
Book 2- Lily and the Octopus, by Steven Rowley (1/1/22-1/7/22)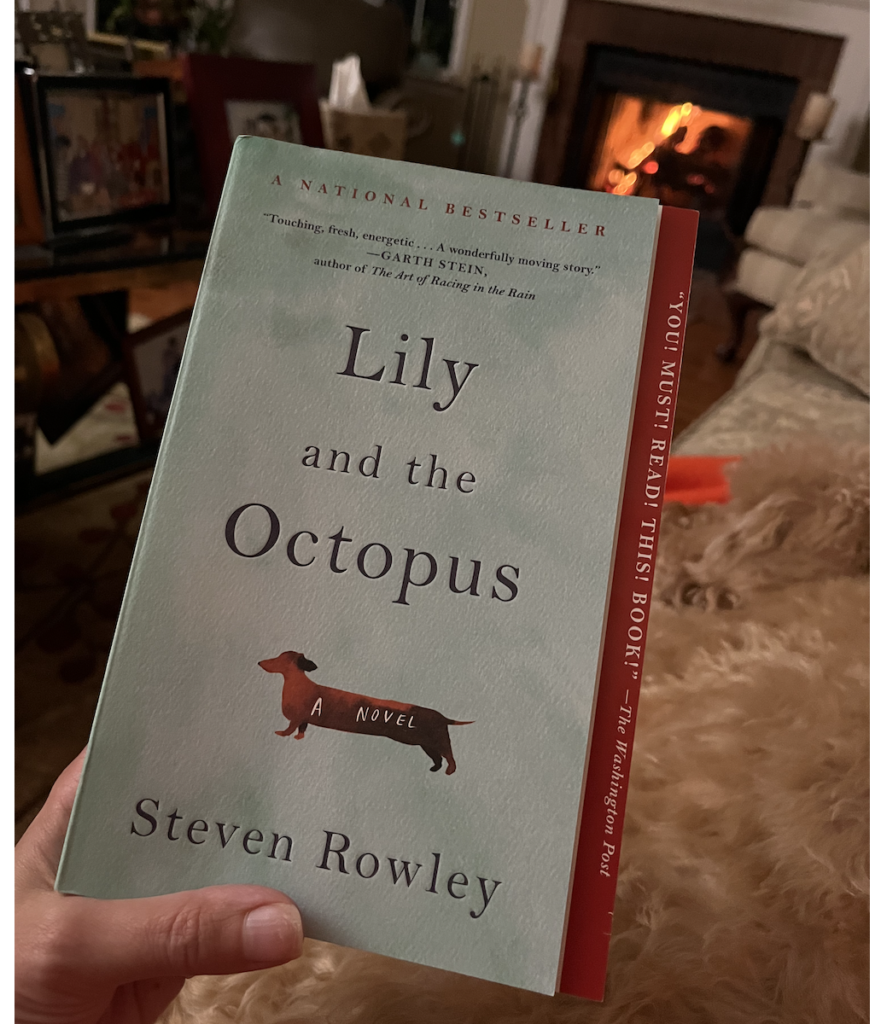 I devoured Guncle and the Editor by Rowley in 2021. So I knew that I needed to read what was actually his first book Lily and the Octopus and that I wanted it to be my first full book of 2022. While reading the Editor and tagging Rowley during the holidays he was super kind and appreciative. He responded to my stories post and we chatted a little bit on IG messenger. Again, an author that is a cool person and appreciative of readers combined with awesome books. I'll read everything he writes. I knew from the beginning that this book was going to be a tear jerker and sure enough it was in fact. Ruby is a pro at sensing my emotions and began licking my face as I cried towards the end of the book. While it was different than what I was expecting, there was the constant that I've come to anticipate from Rowley. His voice can be heard throughout. While I enjoyed Lilly and the Octopus, I would have to say that The Editor or The Guncle are my favorites.
Book 3-Somebody's Daughter, A Memoir, by Ashley C. Ford (1/7/22-1/9/22)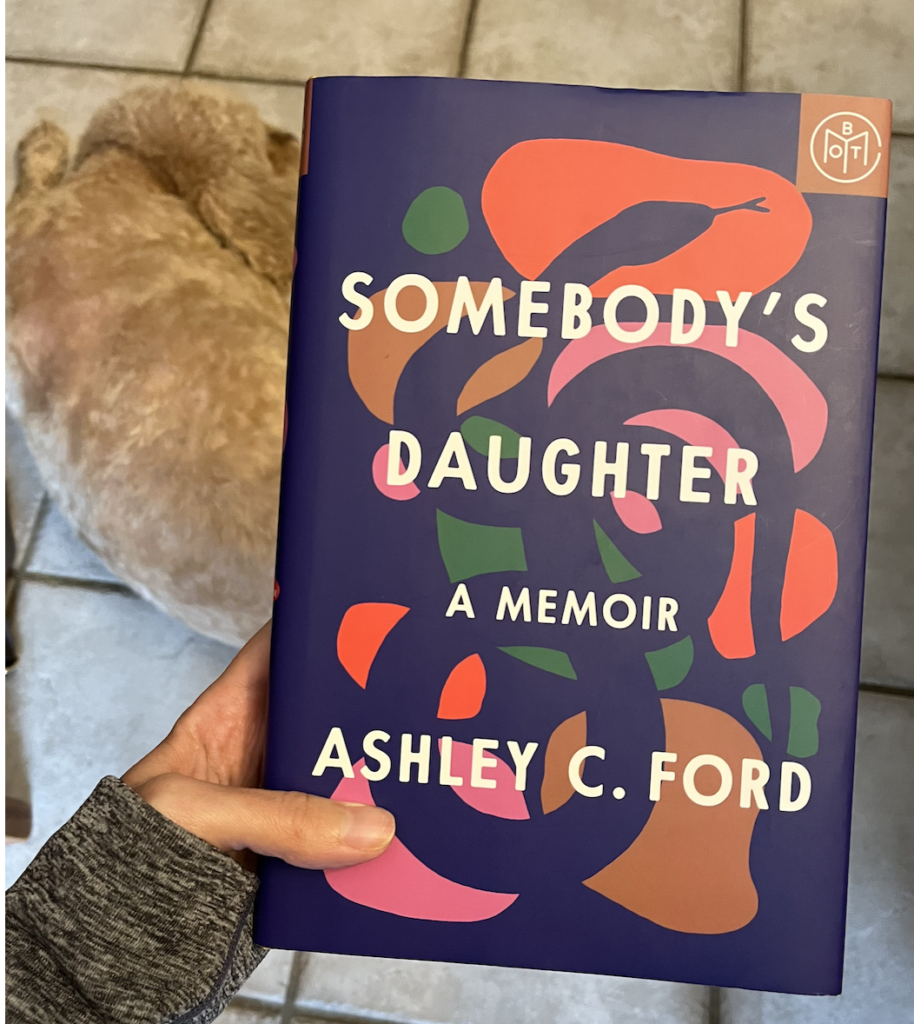 Part of the reason I joined Book of the Month was to diversify my reading. Then I started following all sorts of monthly reading groups, like Read with Jenna and Reese's Book Club so I have a variety of ideas beyond my normal go to mystery and thriller books. I added Somebody's Daughter to my TBR list at some point last year, so when it came up as a Book of the Month I knew it was finally time to read it. I enjoyed the opportunity to read this heartfelt story from Ashley Ford as she shared the trials and tribulations of her life. She offered me a new perspective. While this wasn't my traditional read, I'm glad that I gave it a try.
Book 4- Black Cake, by Charmaine Wilkerson (1/9/22-1/16/22)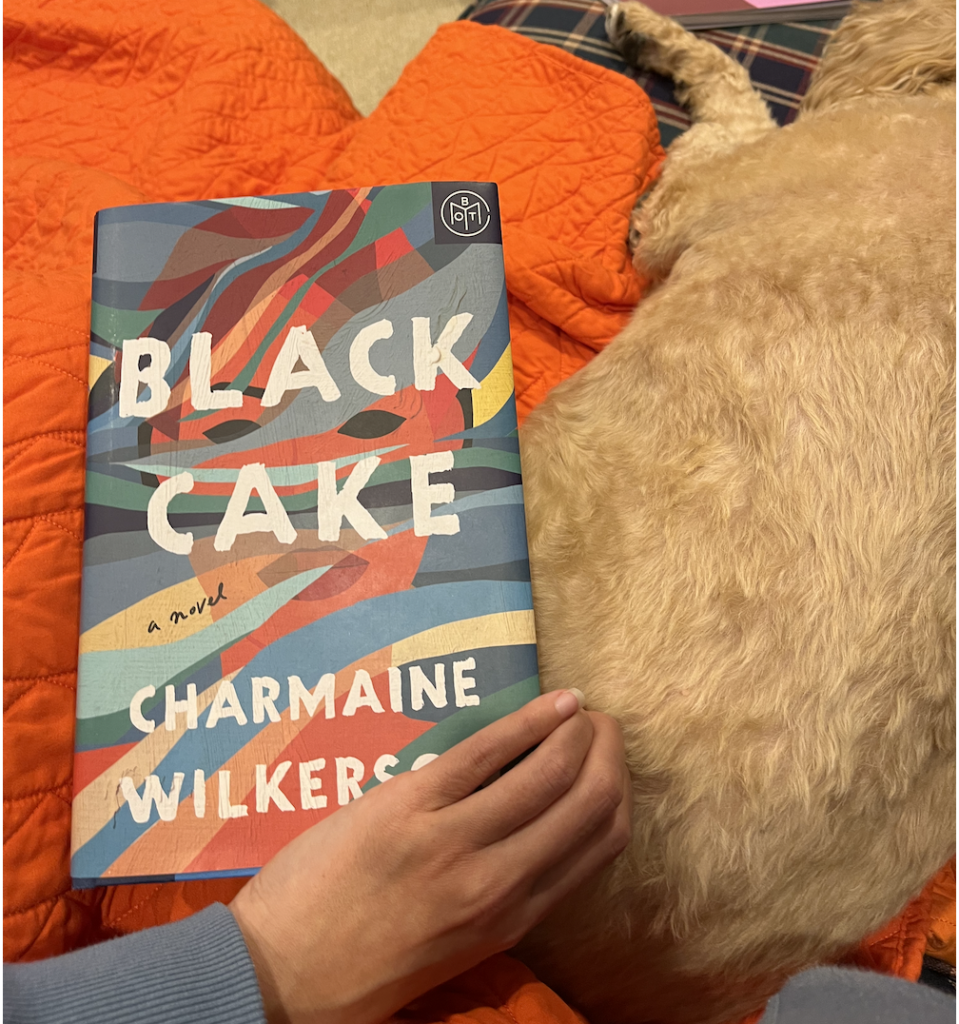 Another huge benefit of Book of the Month– early access to books and debut authors like Charmaine Wilkerson. While I initially had a little trouble getting into this book, it quickly picked up and I was hooked. The multiple points of view throughout the book and flipping back and forth between the past and present make it the story easy to read and engaging (even for a book that's almost 400 pages long!). But for Book of the Month, I'm not sure that Black Cake would have been on my TBR list. I'm glad that I've branched out and I'm reading a wider variety of books!
Book 5- A Flicker in the Dark, by Stacy Willingham (1/16/22-1/20/22)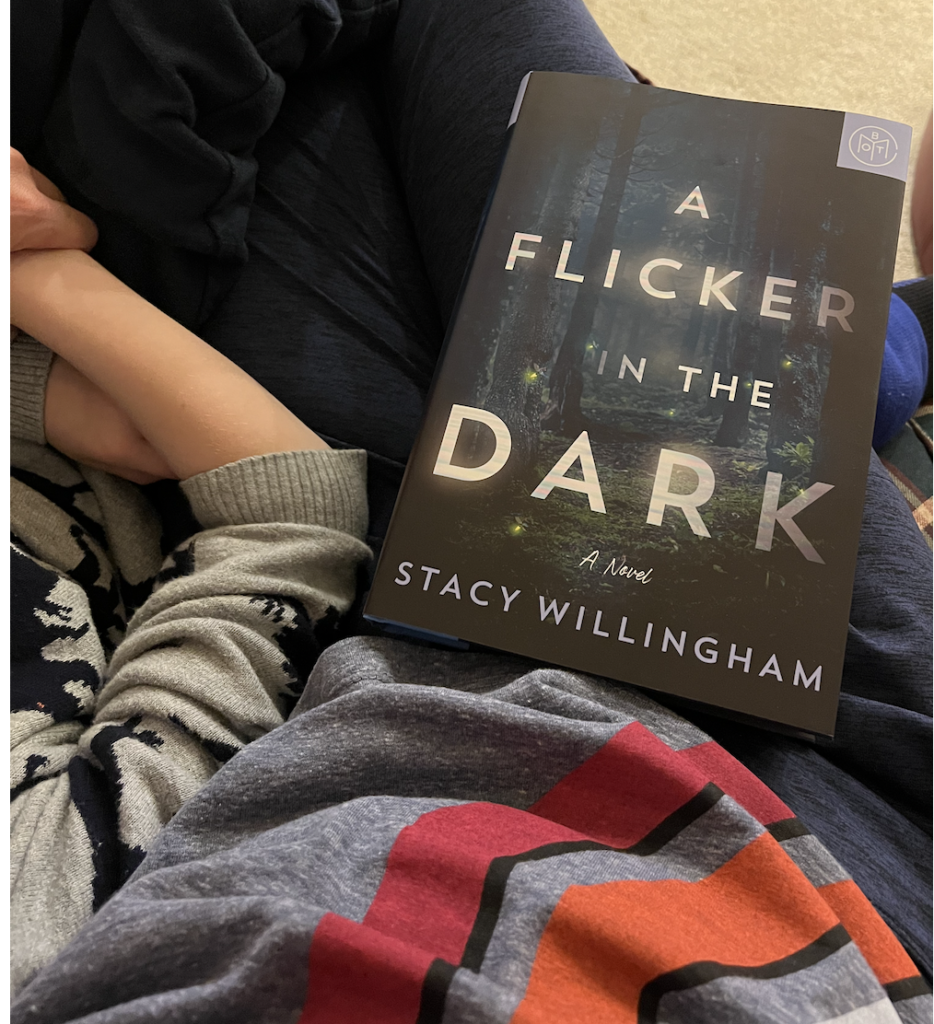 Reading debut authors has been another amazing benefit to Book of the Month!! Stacy Willingham did not disappoint with her debut novel, A Flicker in the Dark. This twisty, turny thriller was not only fun to read, it left me thinking after I finished it. This was a super quick read and I look forward to more from Stacy Willingham. I highly recommend A Flicker in the Dark!!
Book 6 Malibu Rising, by Taylor Jenkins Reid (1/21/22-1/23/22)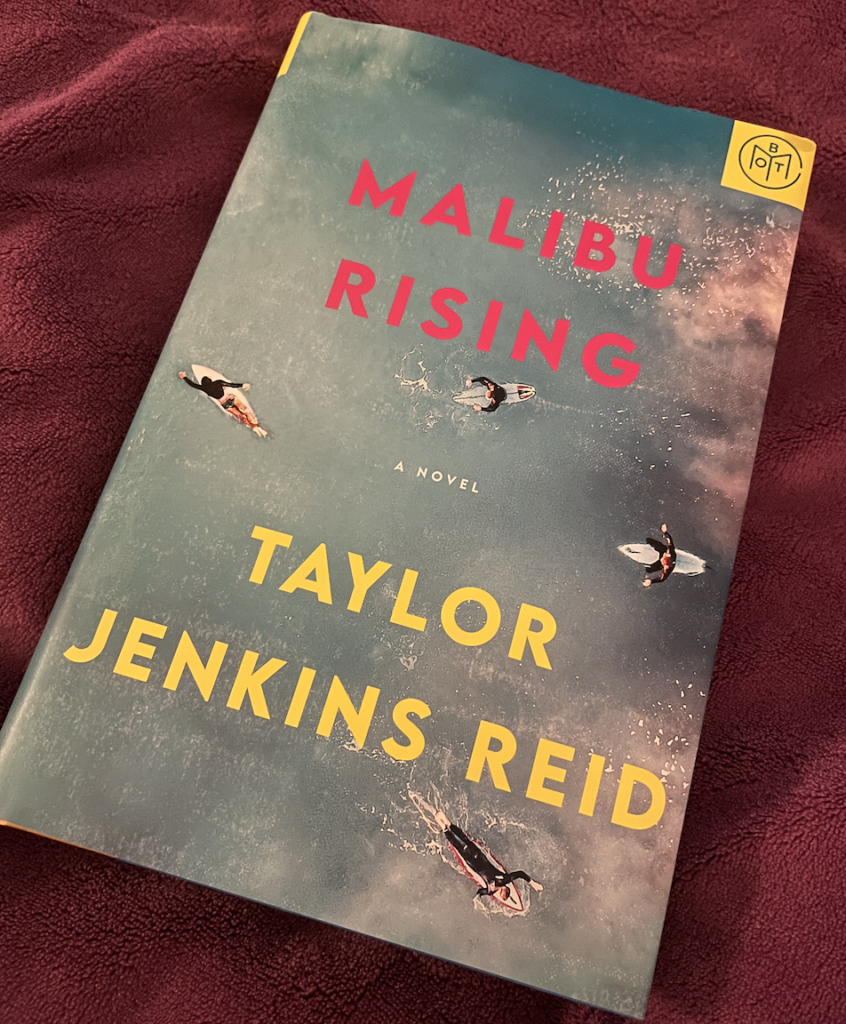 Malibu Rising was on my to be read list and my book pile since this summer. I do not know what took me so long to finally read it, but I'm so very glad I did. I couldn't put this book down and got it done just one weekend. As soon as I closed the book I was looking up TJRs other books to add to my TBR list and to purchase. As a child of the 80s I enjoyed the fact that part of this book was set in that time period. I also enjoyed the multiple perspectives and back in forth in time. Hands down one of my top reads lately- I highly recommend Malibu Rising!!
Book 7 The Maid, by Nita Prose (1/24/22 – 1/30/22)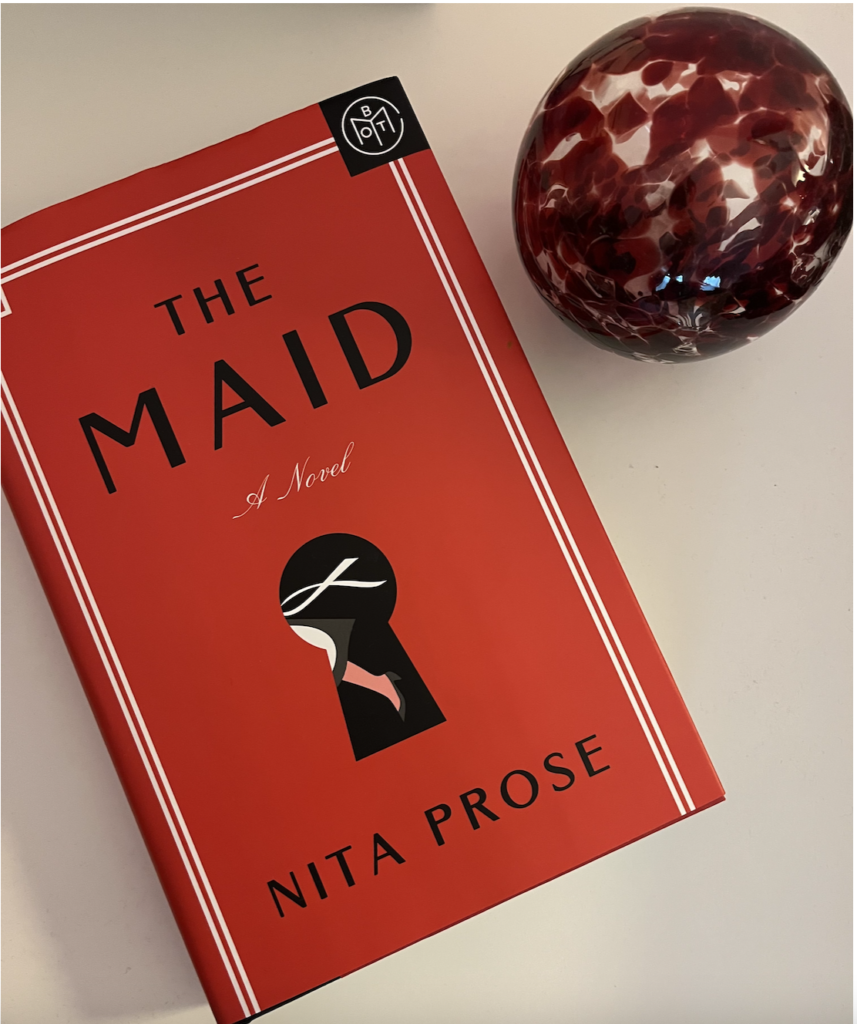 Another debut author read in January. This was an add on to my last Book of the Month box and it didn't disappoint. While, The Maid, was a little slow as it was getting started but then began to pick up and couldn't wait to finish it. It's a combination mystery, who done it, romance novel with some unexpected twists and turns along the way. I look forward to more from Nita Prose as she develops as an author. This was a solid debut book!
January in review- My goodness I've never read quite so many books in one month before. A combination of Winter Break, some quieter weekends at home and some awesome books helped me read several from my TBR list. You'll notice it was also a heavy Book of the Month- month. I love the selection from Book of the Month and the wide variety of books that they offer. Including- early releases like Black Cake. I was never one to be reading the "latest books" but now I'm much more in tune with what's coming out when and adding a wider variety of books to my TBR list. Three more Book of the Month Books coming my way in February. And I pre-ordered The Paris Apartment, by Lucy Foley too. She was one of my newly discovered authors last year and I can't wait to read her latest book. Hoping that February will allow me to read just as many books!!
Book 8 Maybe in Another Life, by Taylor Jenkins Reid (1/31/22-2/2/22)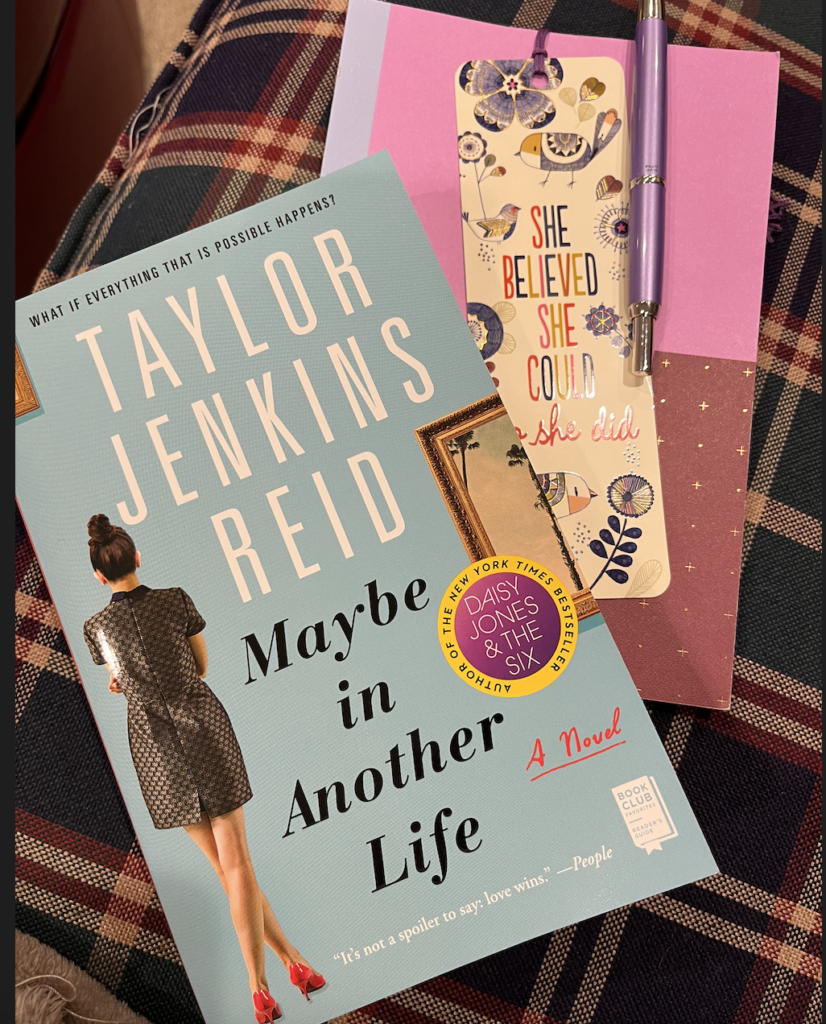 I couldn't put Maybe in Another Life down. It was a captivating and quick read. The chapters alternate if x happens then this if y happens then that. Showing how one choice can ultimately impact our overall lifeThe fact that the entire book continues in this fashion in a cohesive and captivating read is truly amazing. I highly recommend this masterpiece by Taylor Jenkins Reid. One of my favorite lines from the book: "If our fate is determined with every step we take…it's too exhausting. I prefer to believe that things happen as they are meant to be."
Book 9 Vladimir, by Julia May Jonas (2/3/22-2/5/22)
Vladimir was a February Book of the Month. It sounded like something that while it was outside my wheelhouse would be intriguing as it involved a college setting. I had high hopes for this debut from Julia Jonas. While it was still a relatively quick read, it was a short book coming in at 260 or so pages. The writing was heavy and dense. There were times I had to look up words. I can appreciate a great vocabulary, but using complex words just to use them detracts from the book. Ultimately the story was fairly interesting, but overall I would not necessarily adding this to your TBR list.
Book 10 It Ends with Us, by Colleen Hoover (2/5/22-2/8/22)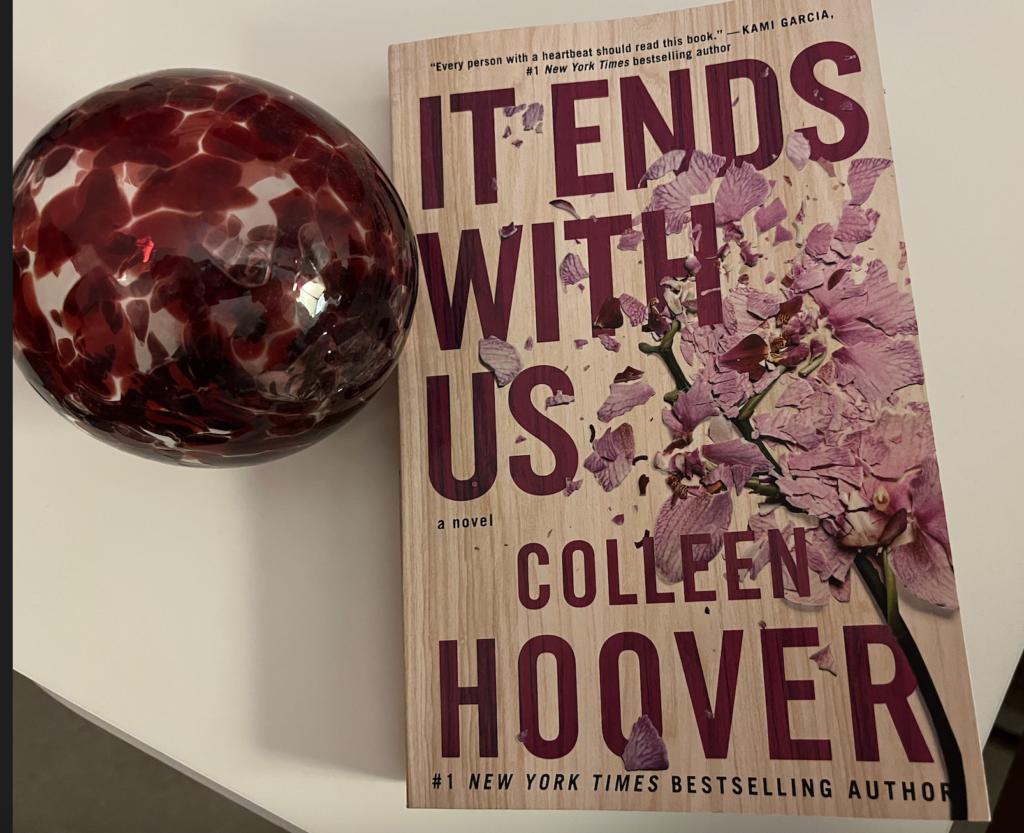 This was my first book by Colleen Hoover and let's just say I added four more to my TBR list this afternoon. I cut my morning workout short to finish this book…that's how much I needed to know how it ended. I basically couldn't put this one down and will be thinking about it for a long time to come. If you are looking for finding love in unexpected places with twists and turns along the way I highly recommend It Ends with Us. One of my favorite take away lines from the book: "Life is a funny thing. We only get so many years to live it, so we have to do everything we can to make sure those years are as full as they can be. We shouldn't waste time on things that might happen someday or maybe even ever." (p. 213)
Book 11 The Guilt Trip, by Sandie Jones (2/10/22-2/13/22)
Truth be told this book was fairly ho hum to start. It felt similar to other books that I had read and while it wasn't terrible it didn't fully pull me in. The last 100 or so pages however, changed all of that and bumped this up to a four star book for me. Once I reached that part of the book I couldn't put it down and read through my Sunday morning just to get it done. So in the end, I would recommend The Guilt Trip for a quick mystery, thriller.
Book 12 November 9, by Colleen Hoover (2/18-2/20/22)
I must admit that I am late to the Colleen Hoover party and I'm just shocked that I've been in the dark about how amazing her books are for so long. I'm already counting down the days to the sequel to It Ends with Us. I thought November 9 started a little slower and took a little more to get into but once I was in, I was in and couldn't put it down. Again I ready 150 pages straight through because I just had to know what was going to happen. 5 Stars!!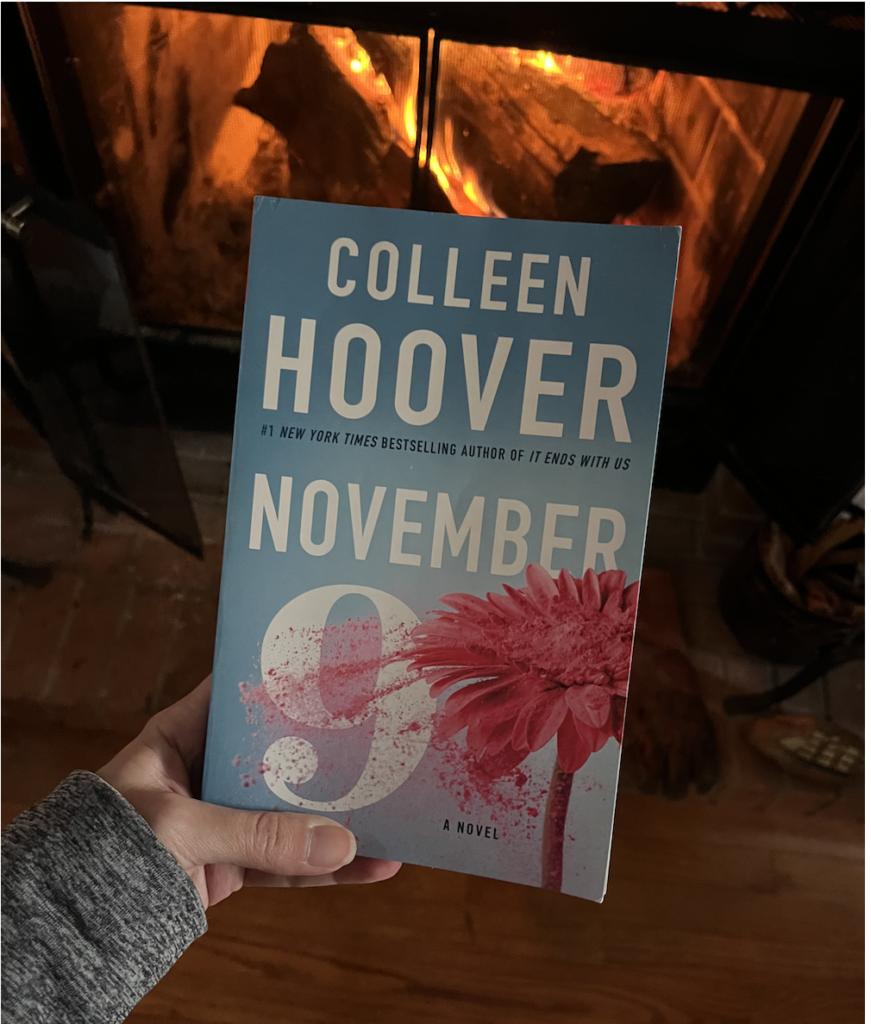 Book 13 Verity, by Colleen Hoover (2/21/22-2/26/22)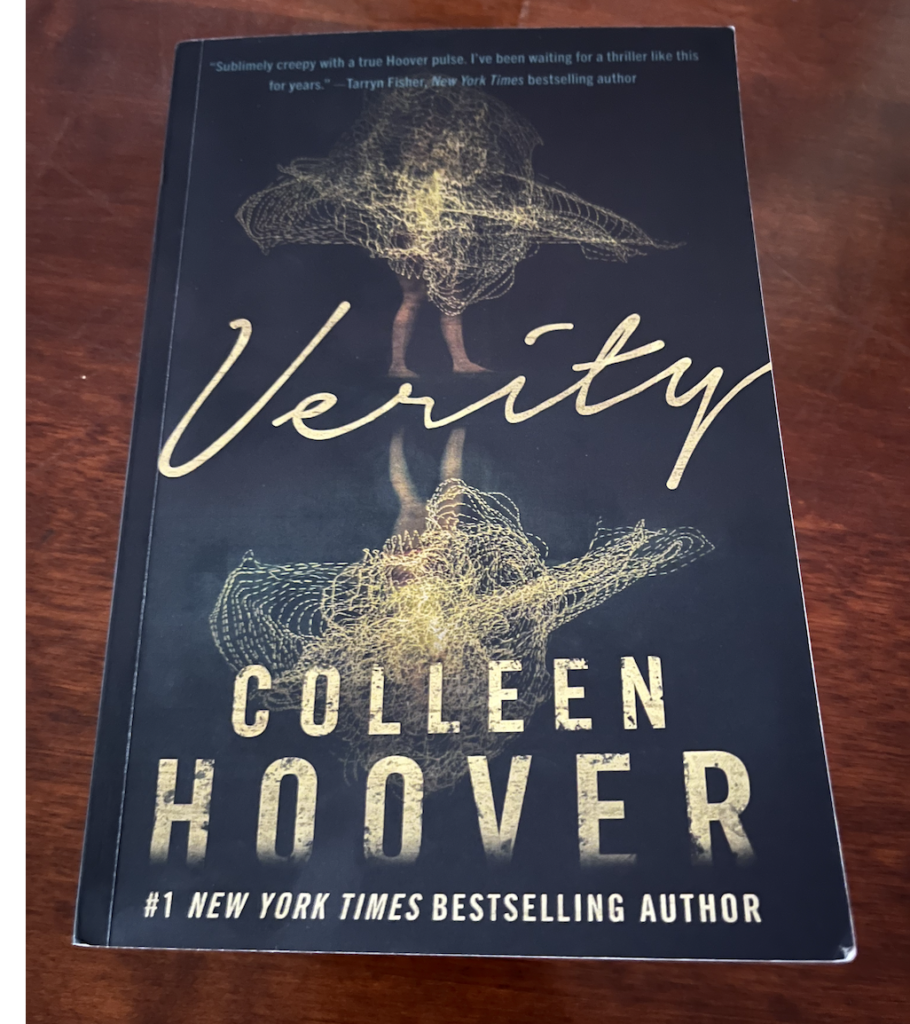 I have no words after finishing this thriller by Colleen Hoover. I will not go into much detail as to not ruin the book for the reader, but I will say- page turner, that is disturbingly amazing. Basically, after finishing it I went and ordered several more of Hoover's books for a Spring Break read-a-thon. Who wants to join me??
Book 14 The Golden Couple by Greer Hendricks and Sarah Pekkanen (2/27/22-3/5/22)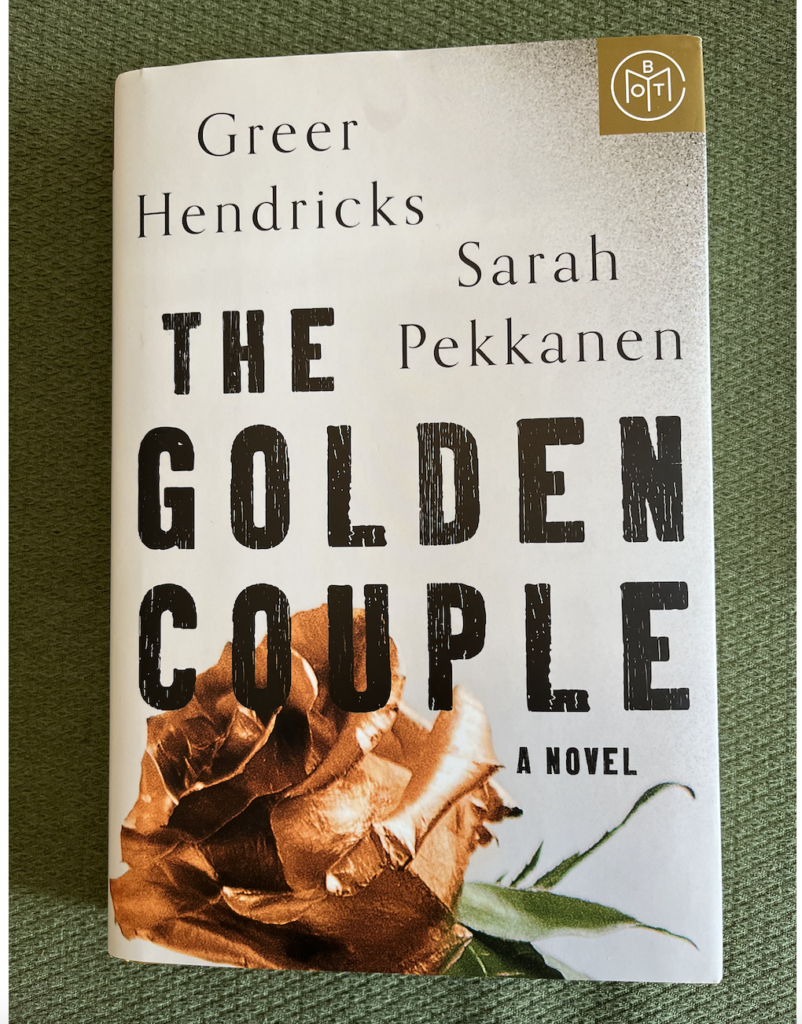 I'm really starting to love the fact that I can get books before they are released from BOT. I'm not really sure when I started having to read books as soon as they come out, but here I am. The Golden Couple was a thriller that was filled with twists and turns. It kept me guessing and was a quick read. Highly recommend it! It was a solid 4-4.5 star book!!
Book 15 The Paris Apartment, by Lucy Foley (3/5/22-3/12/22)
I was introduced to Lucy Foley's books in 2021. I really enjoyed The Guest List and The Hunting Party, so I actually pre-ordered The Paris Apartment and received it on publication day on February 22nd. However, life got int he way so it took me a little longer to get to start it. Then work was crazy and it took me much longer to finish than it should. I found the first 100 pages or so a bit slow. Ultimately, it was a good book, but I wouldn't say it was one of my favorites from what I have read so far this year. I was little overwhelmed after much anticipation.
Book 16 Wish You Were Here, by Jodi Picoult (3/13/22-3/16/22)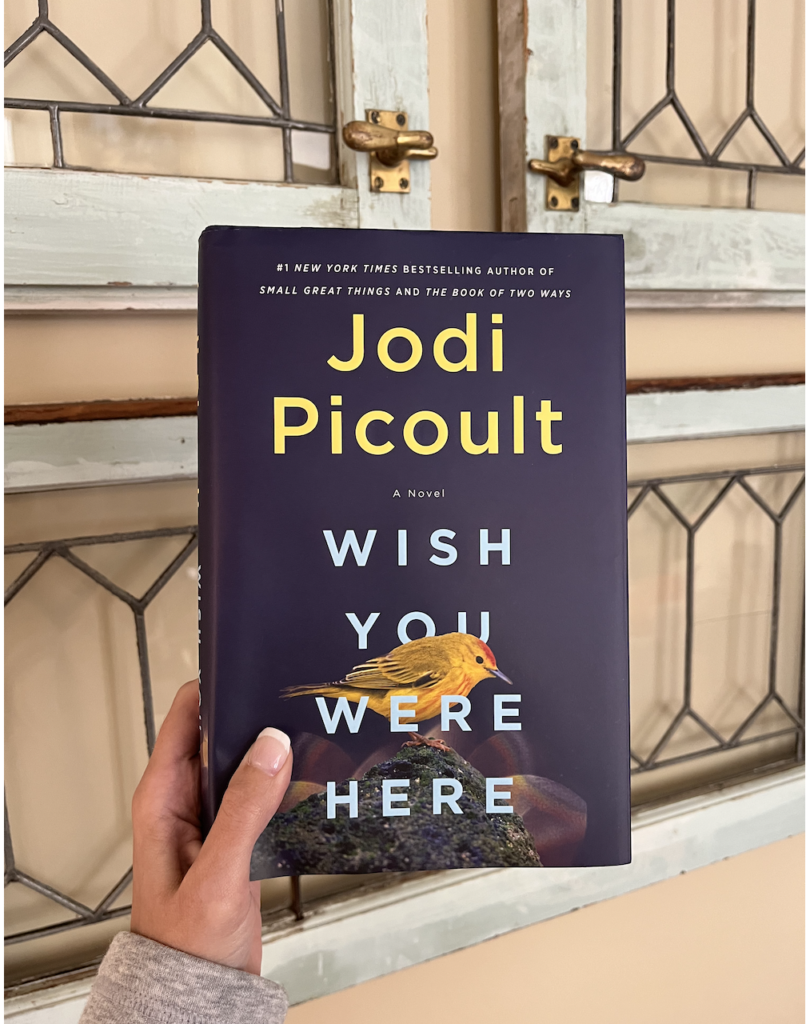 It's been years since I read Jodi Picoult. Her books are like a window into the soul of life issues, but fiction. Wish You Were Here, starts on March 13, 2020, so it seemed incredibly fitting to begin reading it on March 13, 2022. While Covid is still here and we are not completely on the other side of it, I thought taking a trip down "memory lane" and realizing how far we have come would be symbolic, since two years ago at this time didn't know what to expect. I plowed through this book and I'm still thinking about it after I finished it. This for me is the indication of a great book!! If you are in the mind space to "relive" the early Covid days I highly recommend Wish You Were Here.
Book 17 The Love of My Life, by Rosie Walsh (3/17/22-3/19/22)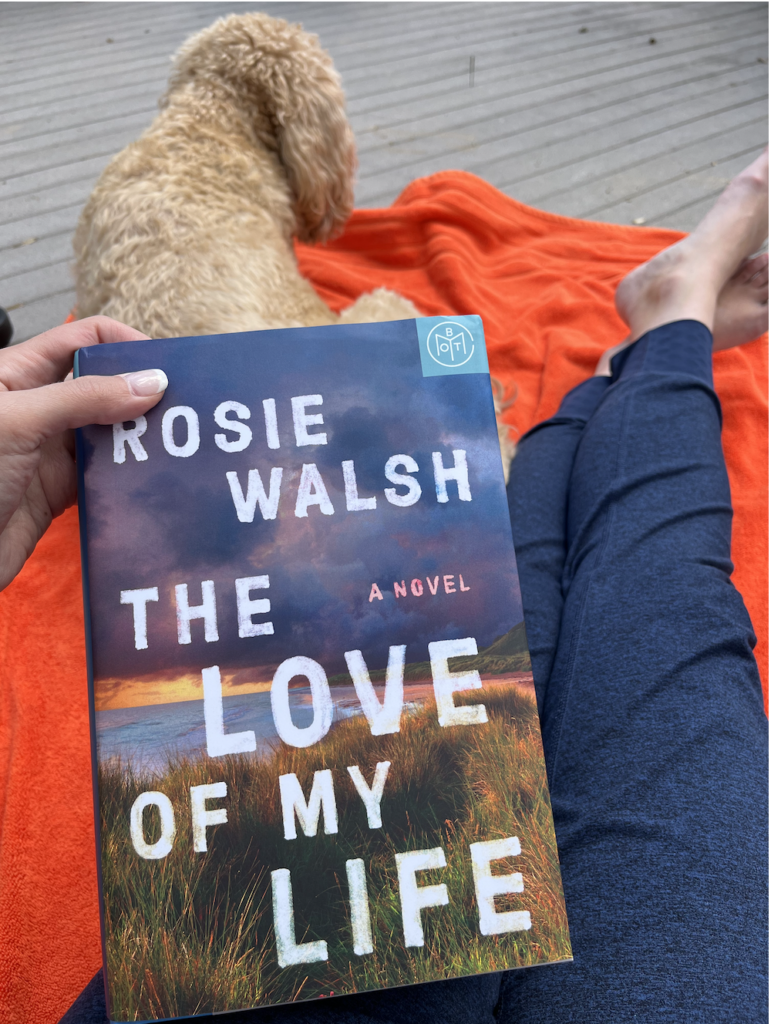 Truth be told, this was an add on to my Book of the Month March box. I wasn't quite sure what to expect- and then started to see it pop up all over as a recommendation. Needless-to-say- it was a quick read. The nice weather afforded me the time to read outside, while the boys played, so I basically read it in a day and a half. While some of it was somewhat predictable, there were definitely parts I didn't see coming. I'd call it a "thriller lite," more like a mystery. I highly recommend it. It was a solid 4-4.5 stars!
Book 18 Reckless Girls, by Rachel Hawkins (3/19/22-3/21/22)
Back to back Book of the Month reads. Despite being 320 pages long, this was a super quick book to finish. It's told from multiple perspectives and alternates back and forth between the past and present. A thriller filled with twists and turns, along with an unexpected ending made this a solid 4 star book. The end had my adrenaline so high I needed to do a five minute meditation before bed. Fair to say I would recommend this to any thriller book lovers!
Book 19 One Italian Summer, by Rebecca Serle (3/27/22- 4/2/22)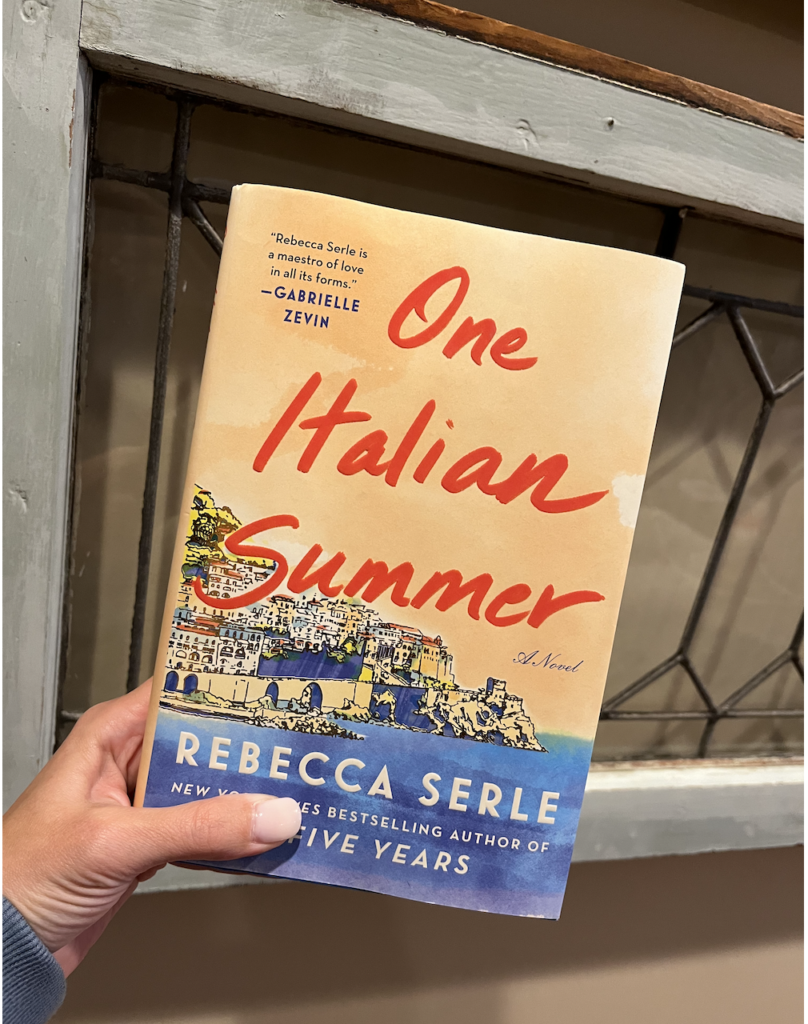 This was the first book that I read by Rebecca Serle. It was a quick and enjoyable read, that really made you think that there is more than what meets the eye. This was not my typical read, but I'm glad I picked it up when the boys and I ventured to the Ivy bookstore. Once I had the book at home, I realized that I have had In Five Years, also by Serle on my TBR list for some time. I will read that later this month!
Book 20 The Wife Between Us, by Greer Hendricks and Sarah Pekkanen (4/5/22-4/13/22)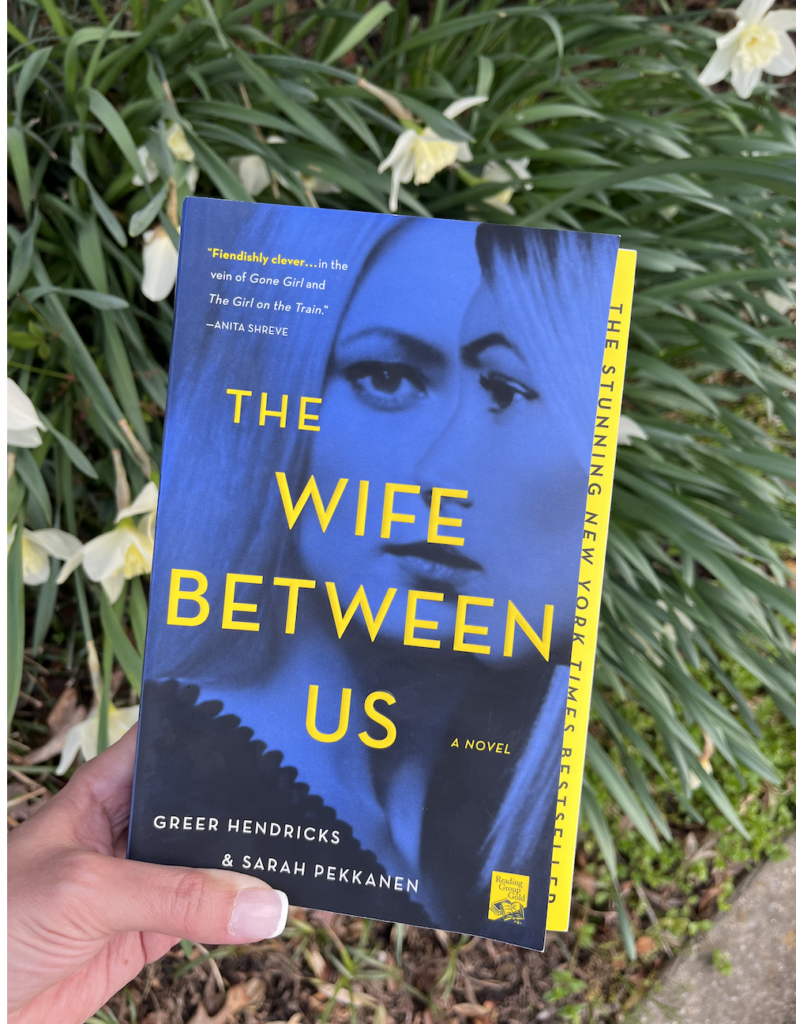 I was a huge fan of the Golden Couple, so it seemed logically to go back to some other books written by Hendricks and Pekkanen. Did you know they write the whole book together?? My book loving friend said that this was a must read. The book was full of twists and turns and oh wait what just happened moments. There is no good explanation for why it took me so long to read other than I was too tired to read at night and continually falling asleep. It had nothing to do with the book, because at the end I devoured it. Stay tuned for a review of another of their books coming soon because I'm sure to read them all now. Highly recommend The Wife Between Us!
Book 21 In Five Years, by Rebecca Serle (4/16/22-4/16/22)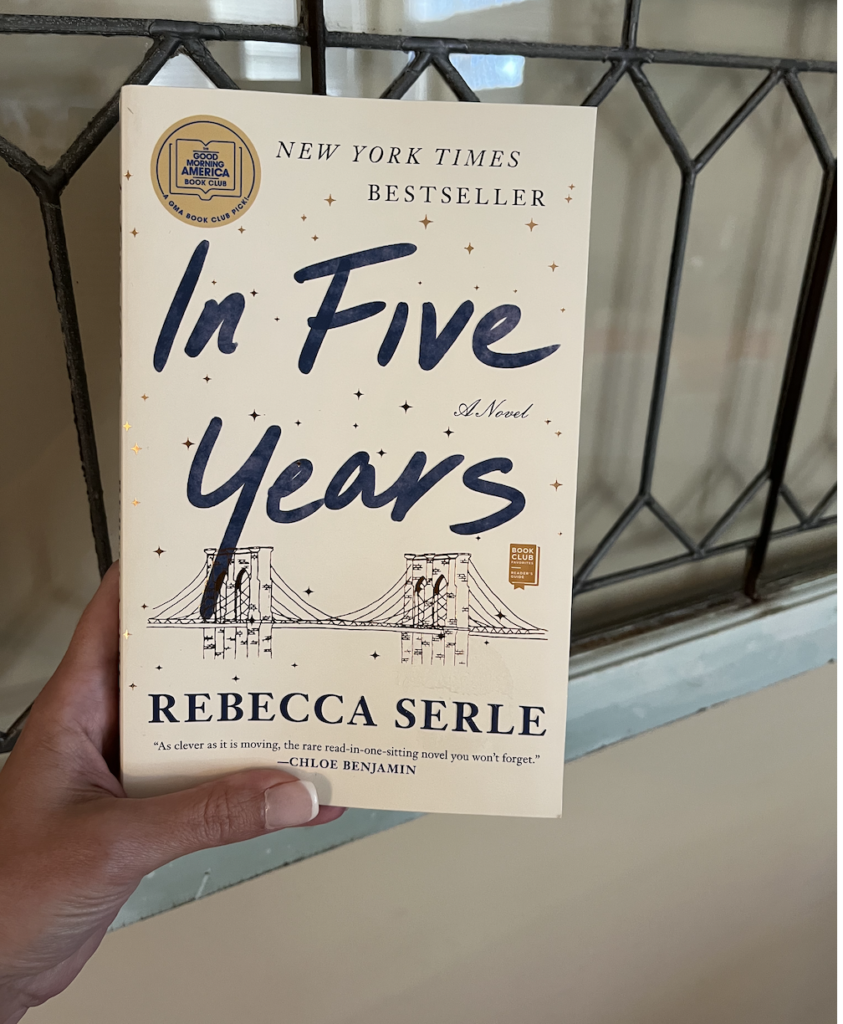 While I enjoyed One Italian Summer, I devoured In Five Years. I can't remember the last time I read a book in one day. This was a quick and engaging read. Serle hit it out of the park with this book. I loved the fact that it was set in NYC, involved a total "type A" lawyer protagonist. I laughed, I cried and thoroughly enjoyed this book. Read this book!!
Book 22 You are Not Alone, by Greer Hendricks and Sarah Pekkanen (4/17/22-4/23/22)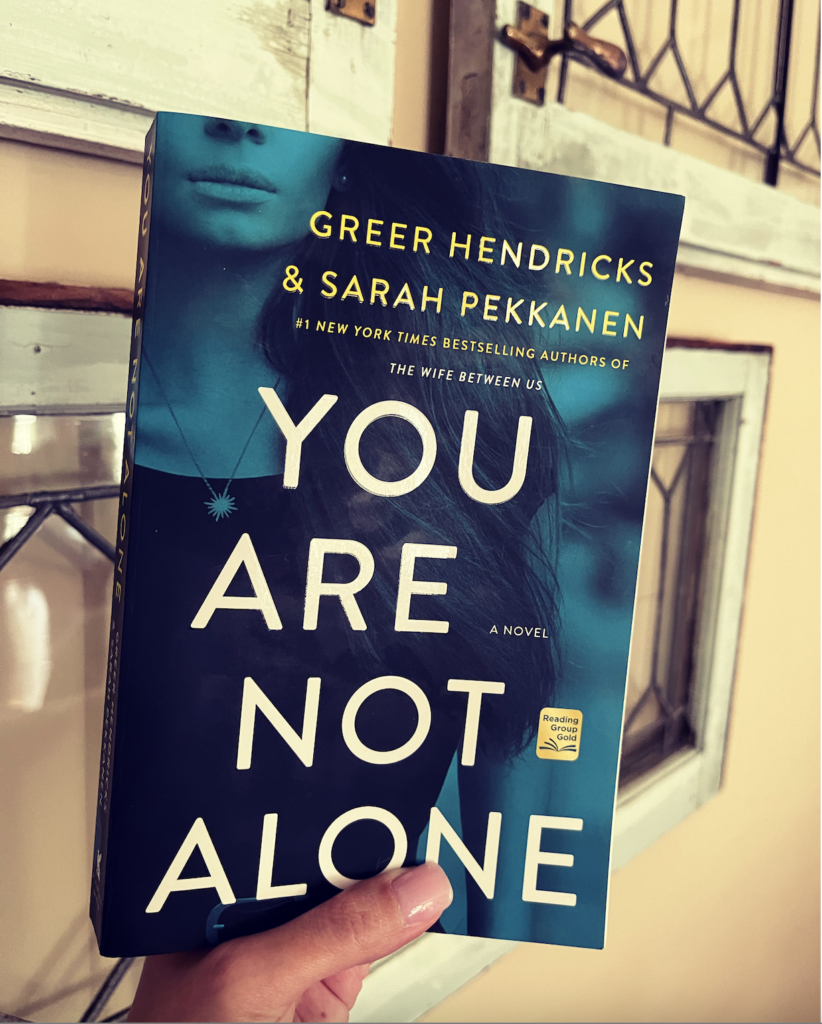 If you have been following along, you know that I've recently learned of Hendricks and Pekkanen and have really been enjoying their books. Enough for this to be third book of theirs that I read within a two month window. Not going to lie, this wasn't my favorite from them. While it picked up at the end, I didn't enjoy the overall plot. While the writing is strong, this book just didn't do it for me. Still highly recommend The Golden Couple and The Wife Between Us!
Book 23 Like a Sister, by Kellye Garrett (4/25/22-5/4/22)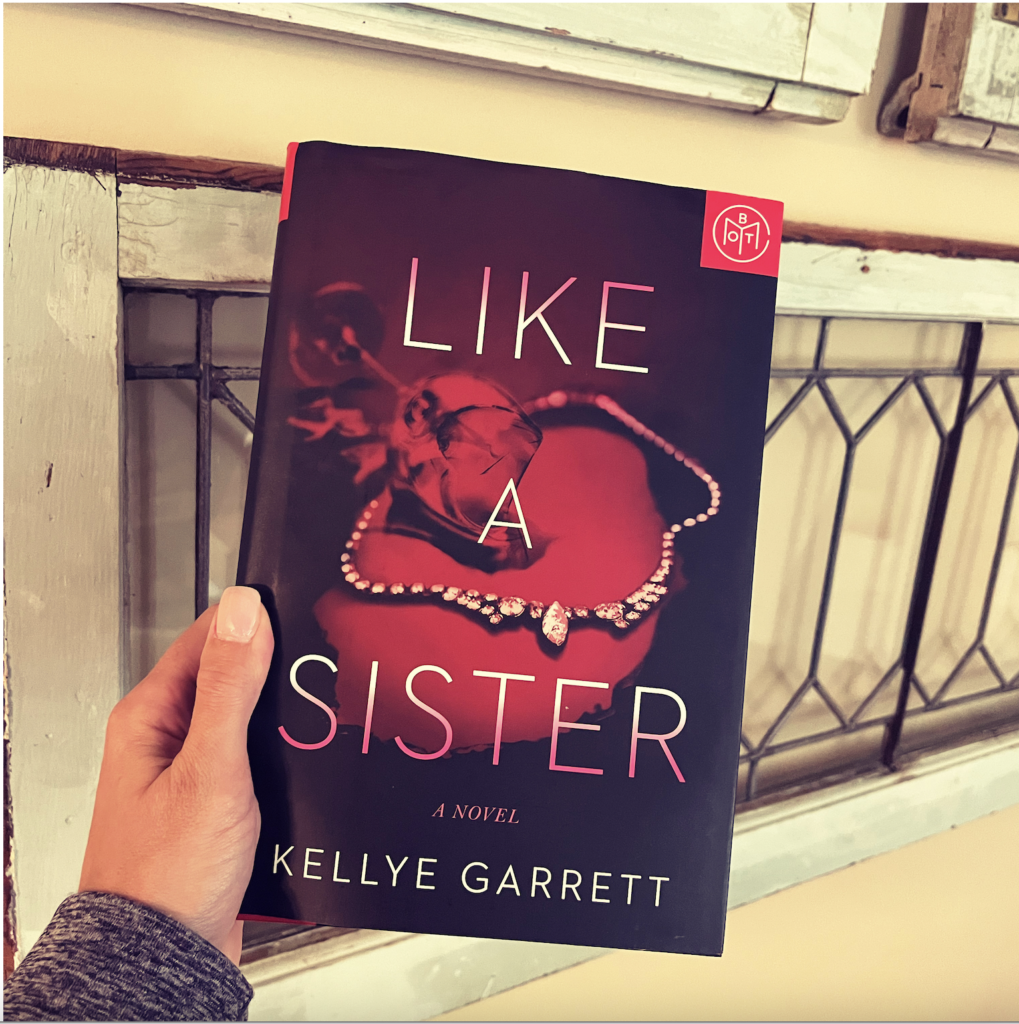 I wanted to like this books, honestly I did and I had high hopes, but ultimately it was just kind of blah. The first two thirds of the book kind of dragged. Then when you got to the meat of the book it was as though the author was in a rush to finish. This was not quite as bad as "the Wolf book" that I use as my barometer for books I don't like, but it's not on my list of recommendations.
Book 24 Book Lovers, by Emily Henry (5/3/22-5/7/22)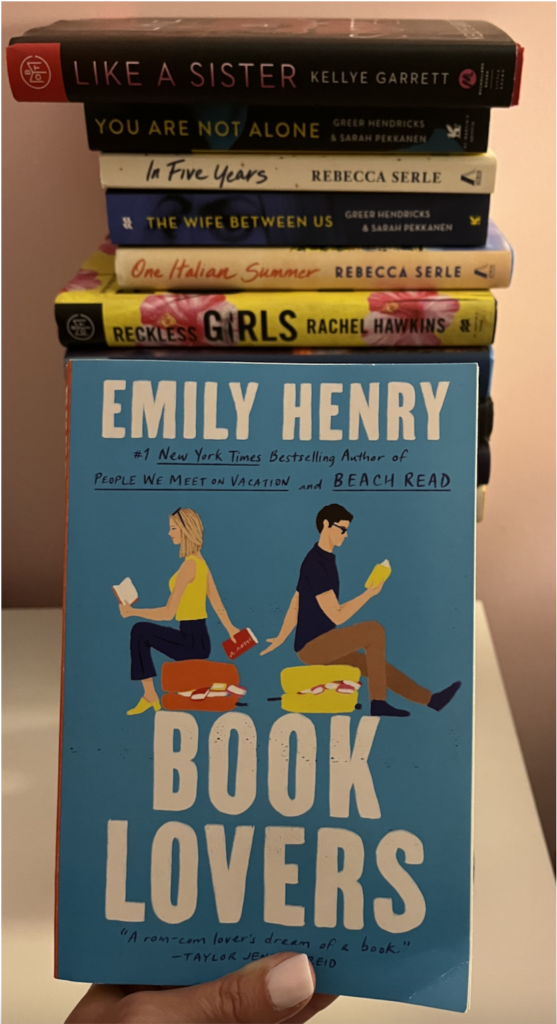 Emily Henry was one of my newly discovered authors over the last year through Book of the Month. I really enjoyed her other books Beach Read and The People you Meet on Vacation, so much so that I had Book Lovers on pre-order so I could get it on publication day. Even with a completely crazy week at managed to read this nearly 400 page book rather quickly- because I just couldn't put it down. Throughout the book, Henry had me laughing, crying and I caught myself smiling while reading. If you are looking for a fun rom-com I couldn't recommend Book Lovers more. It's the best book I've read in quite some time and highly recommend it. I literally woke up sad the day after I finished it because I loved the characters so much!
Book 25 The Seven Husbands of Evelyn Hugo, by Taylor Jenkins Reid (5/8/22-5/13/22)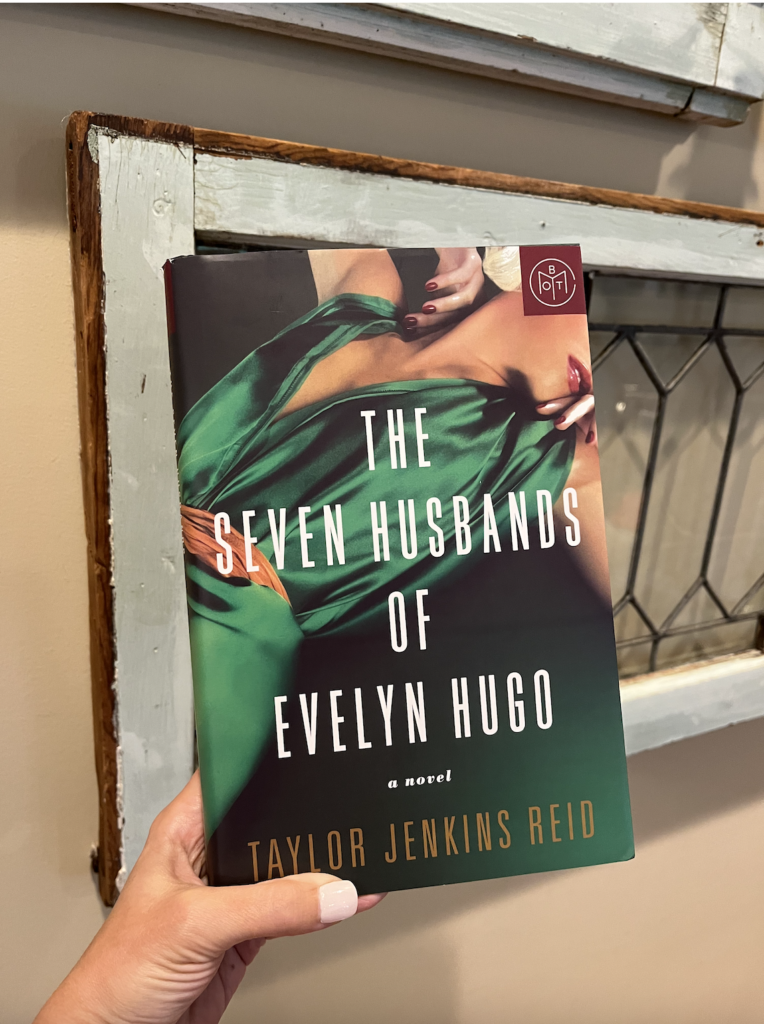 Taylor Jenkins Reid has done it again. I recognize I'm quite late to The Seven Husbands of Evelyn Hugo party, but nonetheless, she captured my interest in this historical fiction novel. Basically, I was still seeing this book everywhere as a must read. And while I had read the description the book went in a completely different direction than I had originally anticipated. That said, it was a quick read that of course left me looking for more Tayler Jenkins Reid. So I've marked my calendar for August 30th for when Carrie Soto is Back gets released.
Book 26 Part of Your World by Abby Jimenez (5/13/22-5/14/22)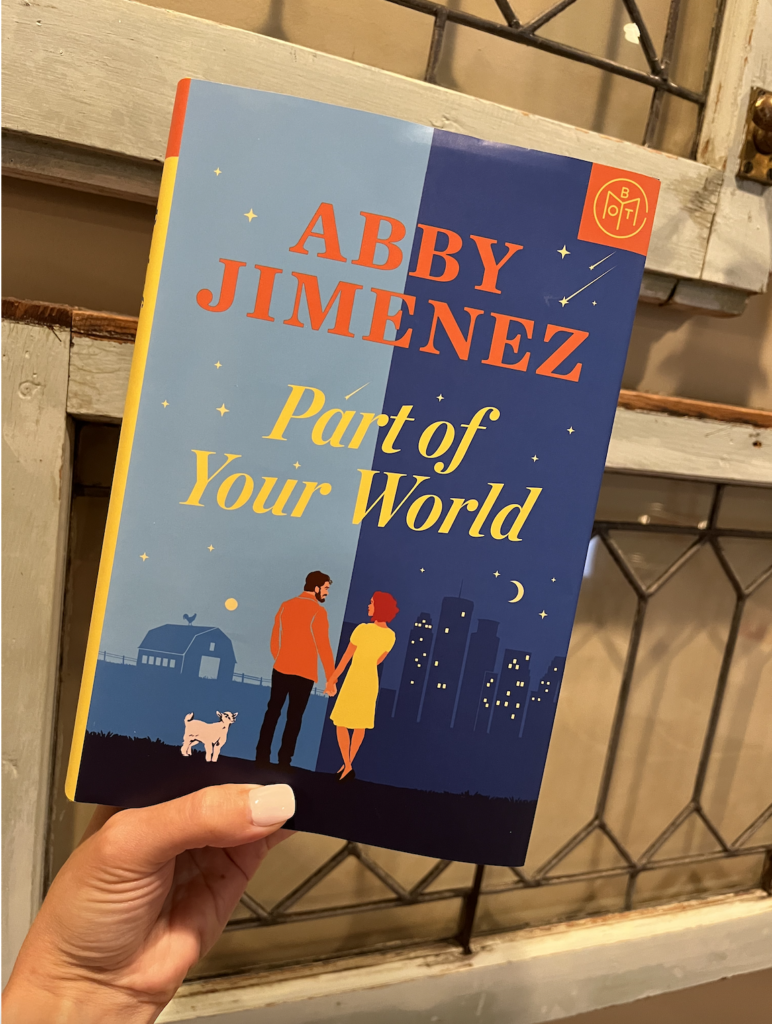 In the same week that I read a 5 year old book I also read two newly released books, including Part of Your World. I'm not really sure when my reading took a turn to romantic comedy versus thriller/mystery but I'm enjoying the feel good reads! Part of Your World makes the reader really think about what the non-negotiable are in life and what you'd be willing to give up for love. Despite being 400 pages I plowed through this book in less than 24 hours. It was a fun, quick read that introduced me to Abby Jimenez. Off to add more of her books to my TBR List!!
Well, I've just crossed the half way point to my goal of 52 books for the year. What I will often do at this point with my running goal is move the mark and reevaluate the goal. But I'm going to just leave it at 52 and see where I wind up. Each week/month is different. Last month I read four books. This month I read four books in two weeks. So it might all average out in the end or I'll blow past the original 52 book goal. In reviewing what I've read so far, I still tend to gravitate towards mystery/thriller books. But I've also read memoirs and historical fiction. I've been introduced to new authors that I love. I have so very many books on my to be read list and so little time!
Book 27 The Summer Place, by Jennifer Weiner (5/14/22-5/21/22)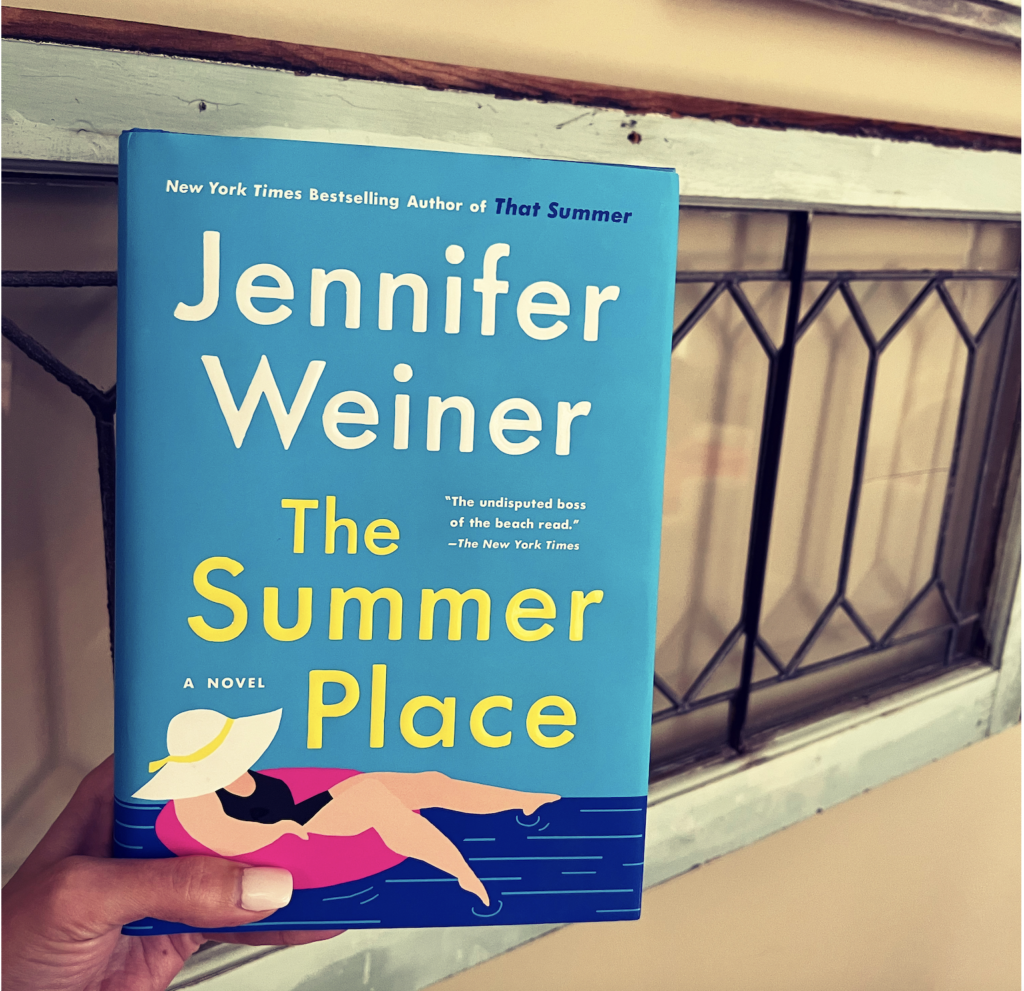 This was my first book by Jennifer Weiner, despite having That Summer on my TBR list for some time. I enjoyed the Jewish humor and references. While not a serious book it allowed the reader to think about the various life choices that are made along the way to get us to where we are at a particular point. While I enjoyed this book- I laughed, I cried and thought deeper about my own life and I will read "Big Summer" this was a 4 star read for me. I really liked it, but I didn't love it! The more I read, the more sense I'm getting for what I like and I don't like. Still a great book and worth a read!
Book 28 The Friend Zone, by Abby Jimenez (5/21/22-5/23/22)
Abby Jimenez was a new author to me, but that's not to say she was new. Remember, how I've said that Book of the Month indirectly introduces me to new authors- this month was a total win. I actually almost skipped this month and at the last minute added Part of your World to my box to see if it was worth all the hype. It was in fact. Then a friend, with similar reading styles shared how Jimenez was her favorite author. I learned Jimenez had three other books…all in paperback. Added to cart and to the night table TBR pile. The Friend Zone was another super quick and enjoyable read. I love the humor, sarcasm, and feel of Jimenez's books. Somehow she manages to take heavy issues and break them down, lThis was another winner!
Book 29 The happy Ever After Play List, by Abby Jimenez (5/25/22-5/28/22)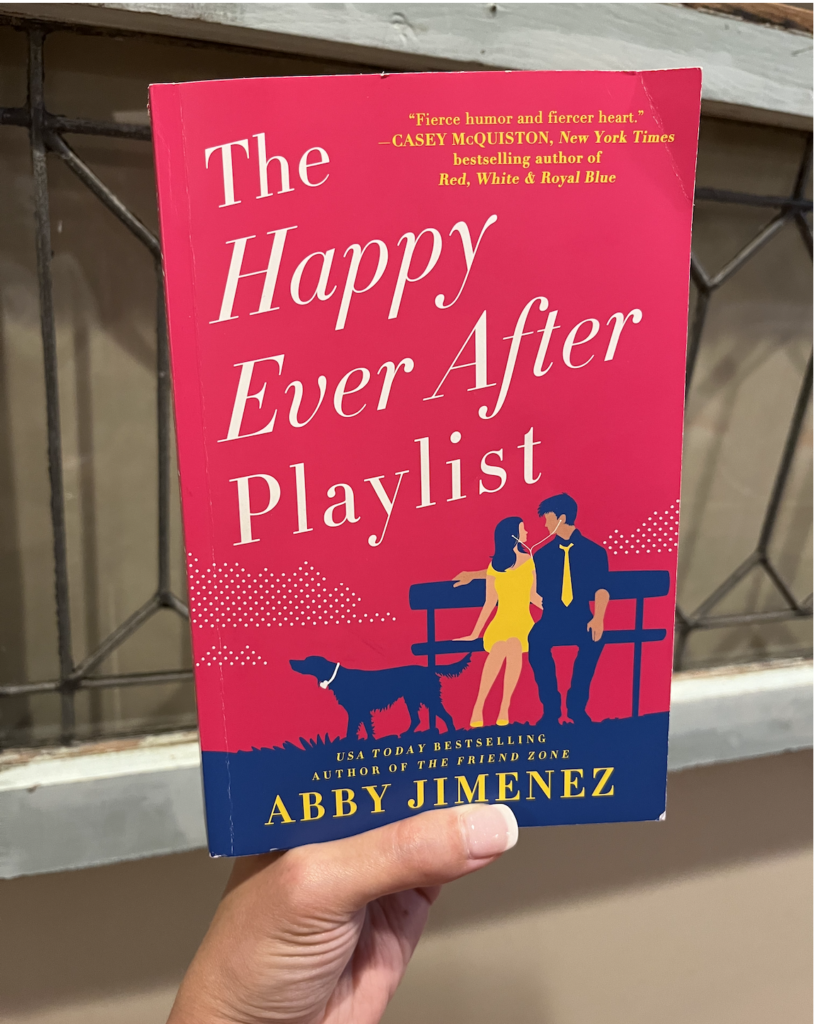 I thought long and hard, was I going straight to another Jimenez book or was I going to read something else in between? Then I realized that The Happy Ever After Playlist was a sequel. YES!! Love a good series. This was another quick read, with the added bonus of a longer car ride…I only made myself a little car sick to get it done. There were some twists and turns that I didn't see coming in this one, which made it that much more enjoyable to read. Needless to say, next up will Life's Too Short. Then I will be anxiously awaiting the next book from Jimenez.
Book 30 Life's too Short, Abby Jimenez (5/29/22-5/30/22)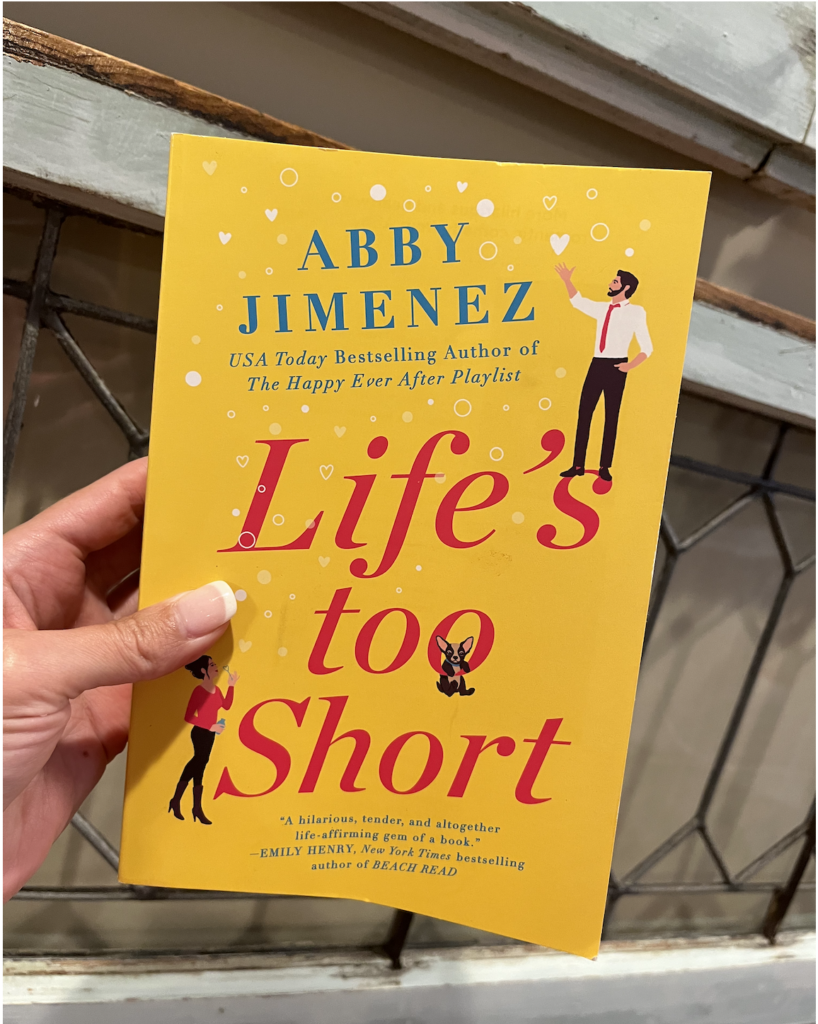 This could quite honestly be my favorite book by Abby Jimenez and that's saying a lot because I loved them all. Another example of an author that I am late the the party. I've now read all of her books and will have to anxiously await another. Life's too Short really pushes to the reader to think about making the most of each and every day. Sometimes we all need a reminder to be spontaneous and try new things!! Highly, highly recommend Life's too Short.
Book 31 The Newcomer, Mary Kay Andrews (6/3/22-6/6/22)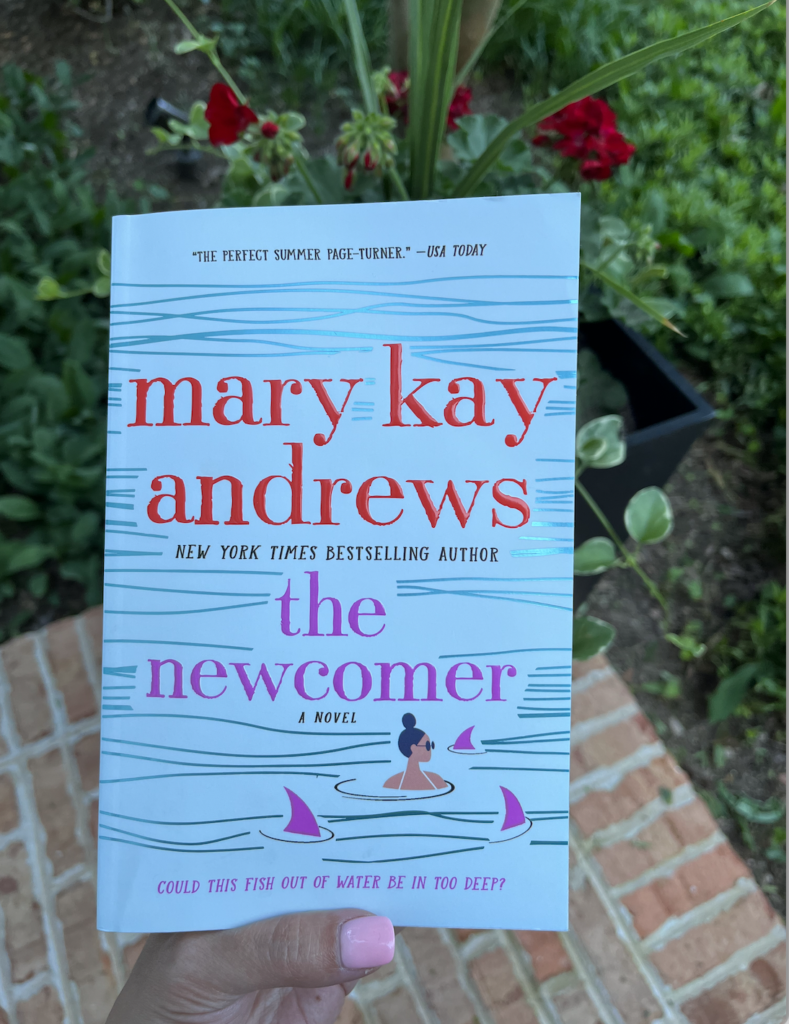 Again, I'm late to the party. Apparently Mary Kay Andrews has been writing books for 26 years…26 years. I basically read 70 percent of this book in a day. Stayed up late, got up early to finish it. LOVED it. A combination of mystery and love story! My two genres expertly intertwined in "The Newcomer." Now I'm off to research Andrews other books to add to my TBR list!!
Book 32 The Hotel Nantucket, by Elin Hilderbrand (6/8/22-6/13/22)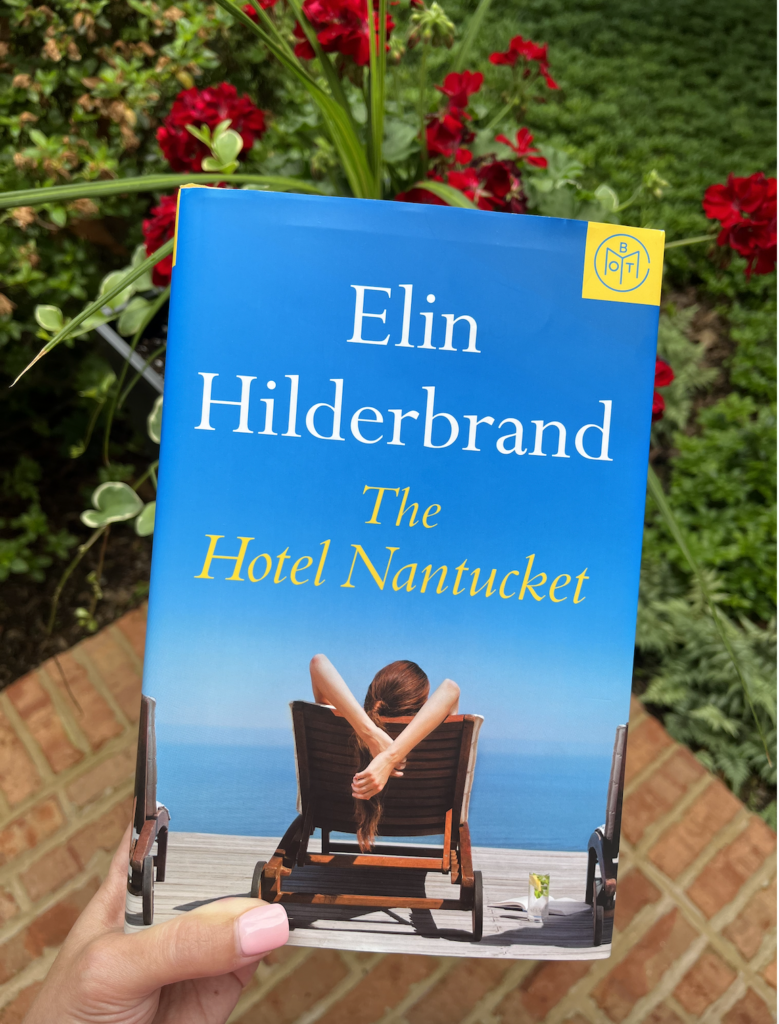 This was my second book by Elin Hilderbrand. Again, I know, late to the party since she has dozens of books. My first book by Hilderbrand was "Golden Girl." Spoilers ahead, not going to lie, I didn't love Golden Girl. Possibly, because it involved a mother runner getting hit by a car and dying. A little too close for comfort. But, I know how other readers rave about HIlderbrand and I wanted to give her another try. I'm so glad that I read "The Hotel Nantucket!" Another bonus of Book of the Month is that we occasional get an early release!! Yay. So I've finished this fabulous book before publication day!! A great story, with multiple levels of intrigue. "The Hotel Nantucket" has me ready to book a trip to Nantucket. I'll eagerly add more Hilderbrand to my TBR list.
Book 33 The Lies I Tell, by Julie Clark (6/13/22-6/17/22)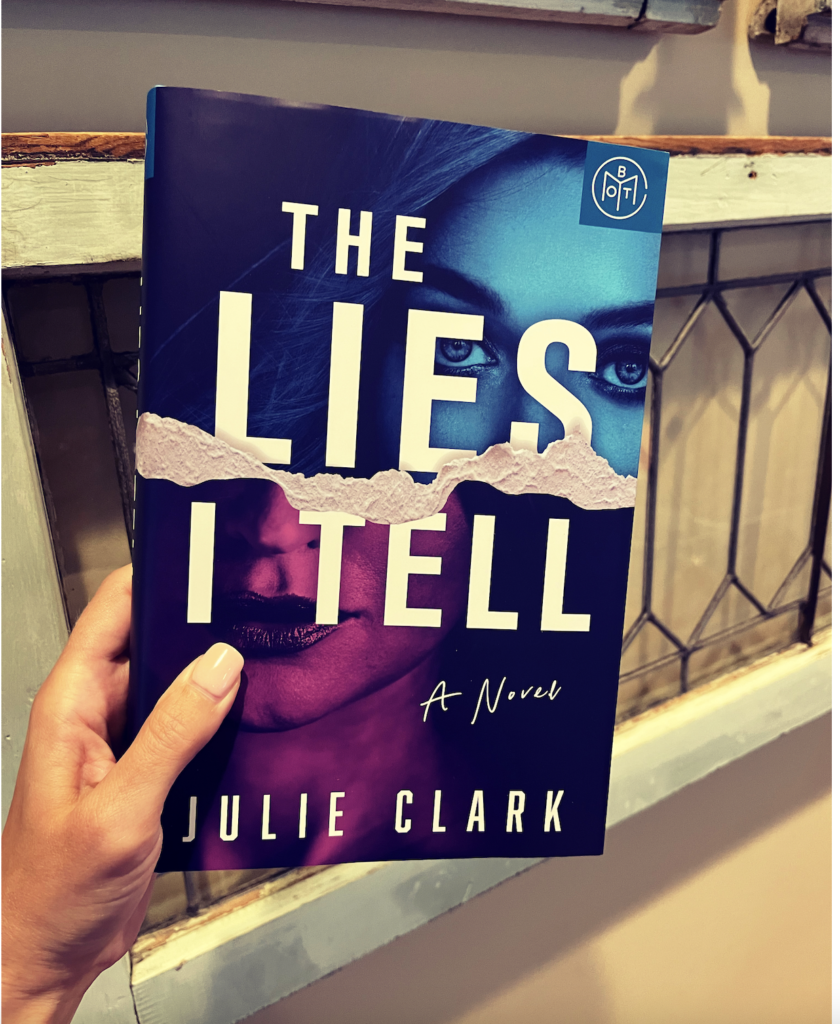 Book of the Month continues to allow me to get introduced to new authors. The Lies I Tell a redemption story with a Robin Hood twist. This was a good book. I wouldn't say great, but good. I enjoyed it and getting introduced to Julie Clarks writing. While it was semi predictable it was still an enjoyable read. That said, it wouldn't be one of my top recommendations. But everyone is different and that's why there are so many books to choose from!
Book 34 The Wife Upstairs, by Rachel Hawkins (6/17/22-6/19/22)
Reckless Girls was my introduction to Rachel Hawkins. It was intense! Like I needed a meditation app to go to sleep. So my expectations going into this book for the level of intensity might have been a little off. That said, this book contained lots of intrigue and kept the reader guessing a bit. I would have liked a little more from the end of the book, which felt a little bit rushed. Again, not a bad book, but not one of my favorites.
Book 35 That Summer, Jennifer Weiner (6/22/22-6/24/22)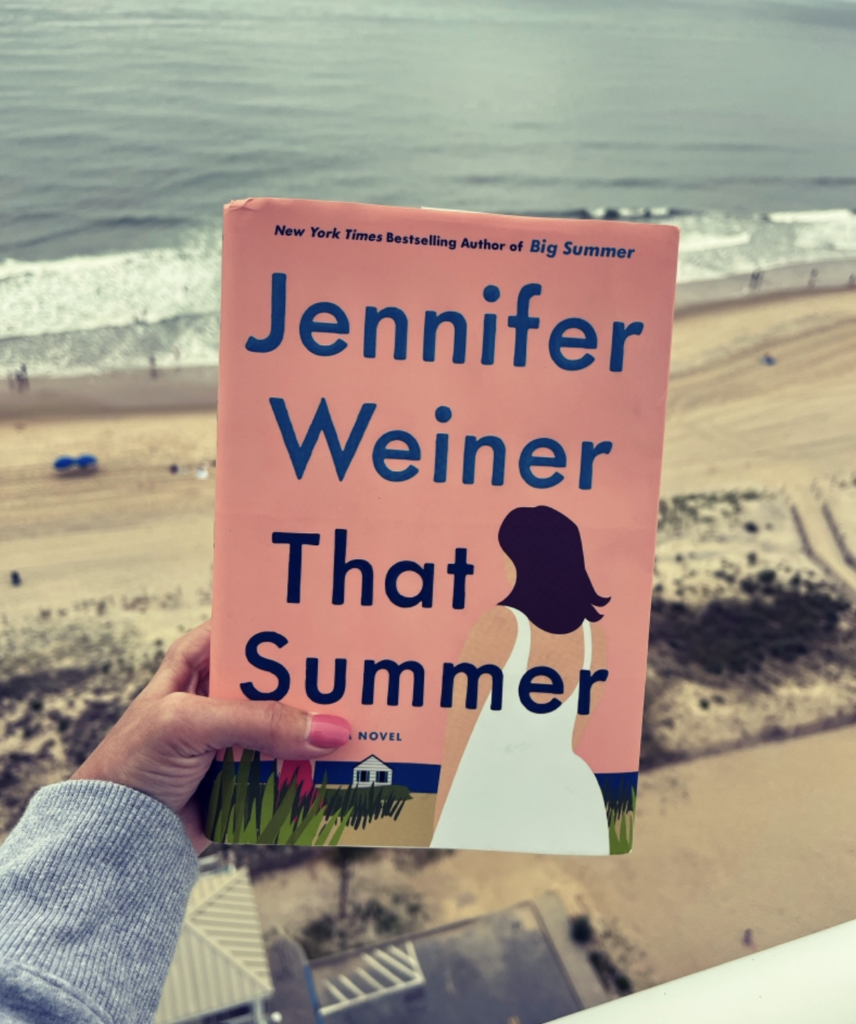 The Summer Place was my introduction to Jennifer Weiner. I know, I know I was late to the party. She has many books that have been well received. As it turns out That Summer had been sitting on my TBR shelf for probably a year. I truly enjoyed this book! Weiner successfully built intrigue and levels of connection between the characters. Ultimately creating a friendship when you would least expect it. That Summer is on my highly recommend list!
Book 36 The Homewreckers, by Mary Kay Andrews (6/24/22-6/26/22)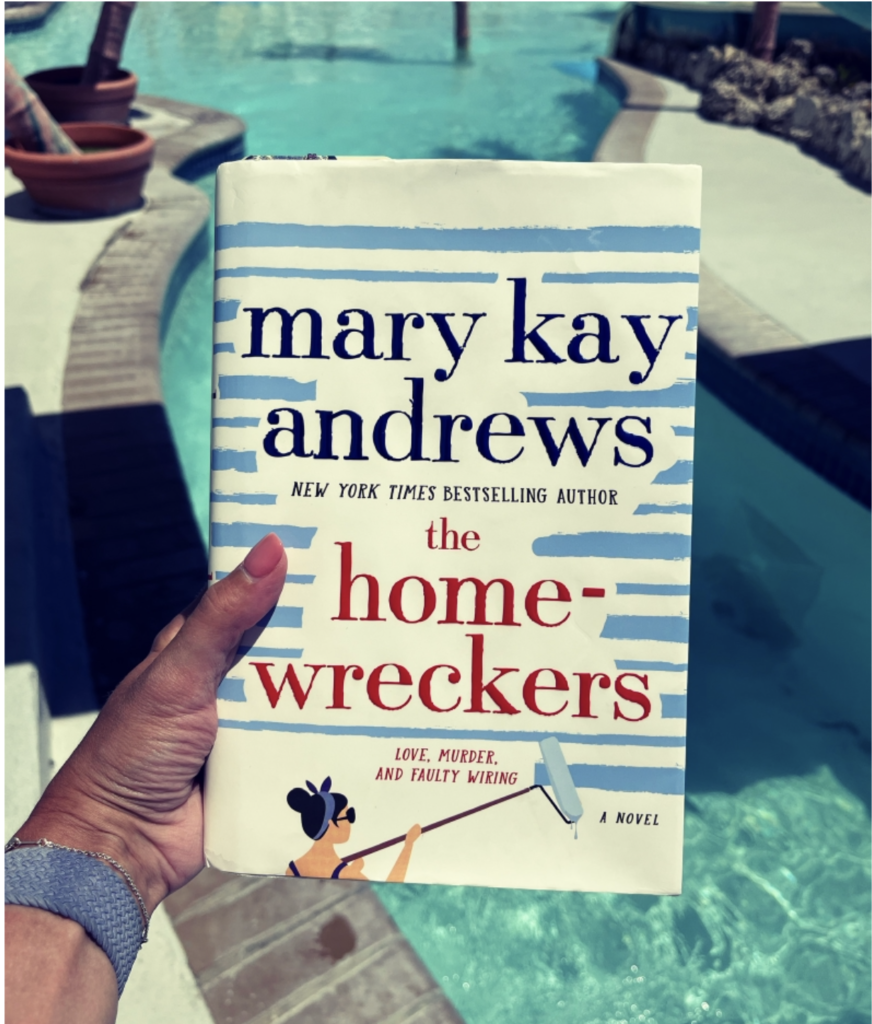 I know, I know another one that I'm late to the party for- Mary Kay Andrews. I really enjoyed The Newcomer so I knew I had to read The Homewreckers! Despite being over 400 pages I quickly got through this witty, who done it, romance, meets HGTV gem. Time to look up Andrews other books and add them to my TBR list. This is another highly recommended book!!
Book 37 Every Summer After, by Carley Fortune (June 26-July 1)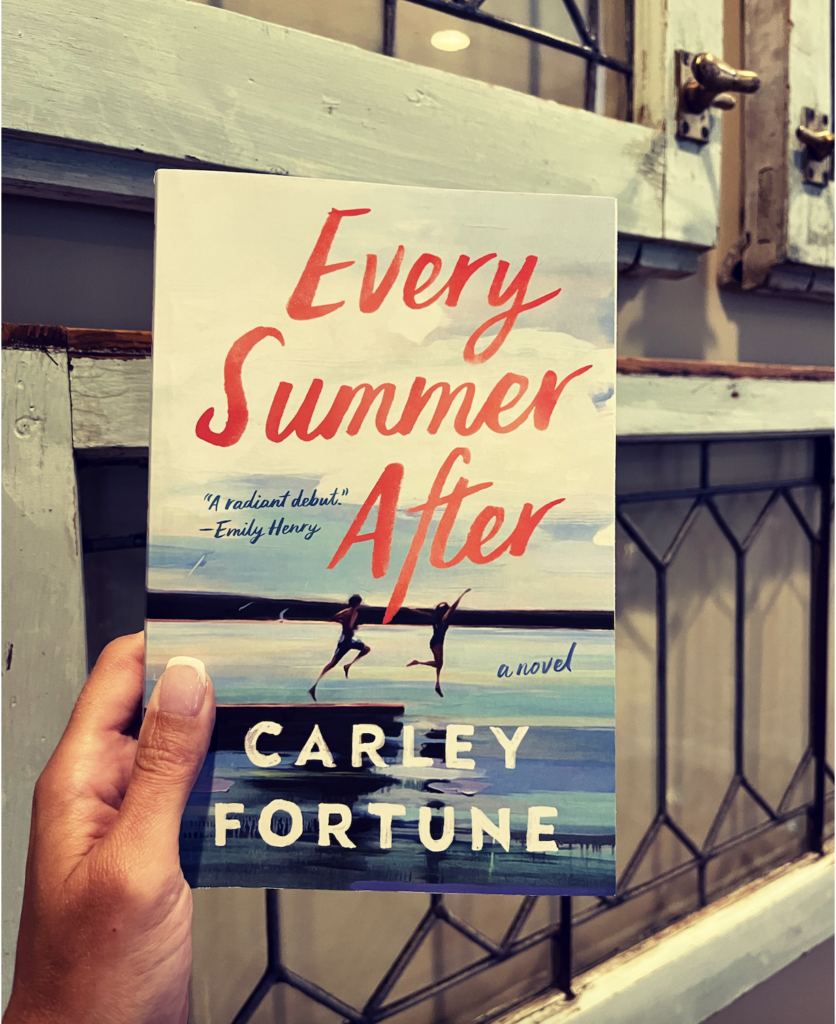 I was seeing Every Summer After just about everywhere on reading blogs, Instagram and the like. So of course I had to add it to my to be read list. This is a debut novel for Carley Fortune and she hits it out of the park!! Told over a series of years this book tackles young love, angst of the teenage years and reflection on what has been lost. I cannot recommend this book enough. I laughed, I cried and I couldn't turn the pages fast enough. I need to know what happened to the character.
Book 38 The Bodyguard, by Katherine Center (July 2- July 3)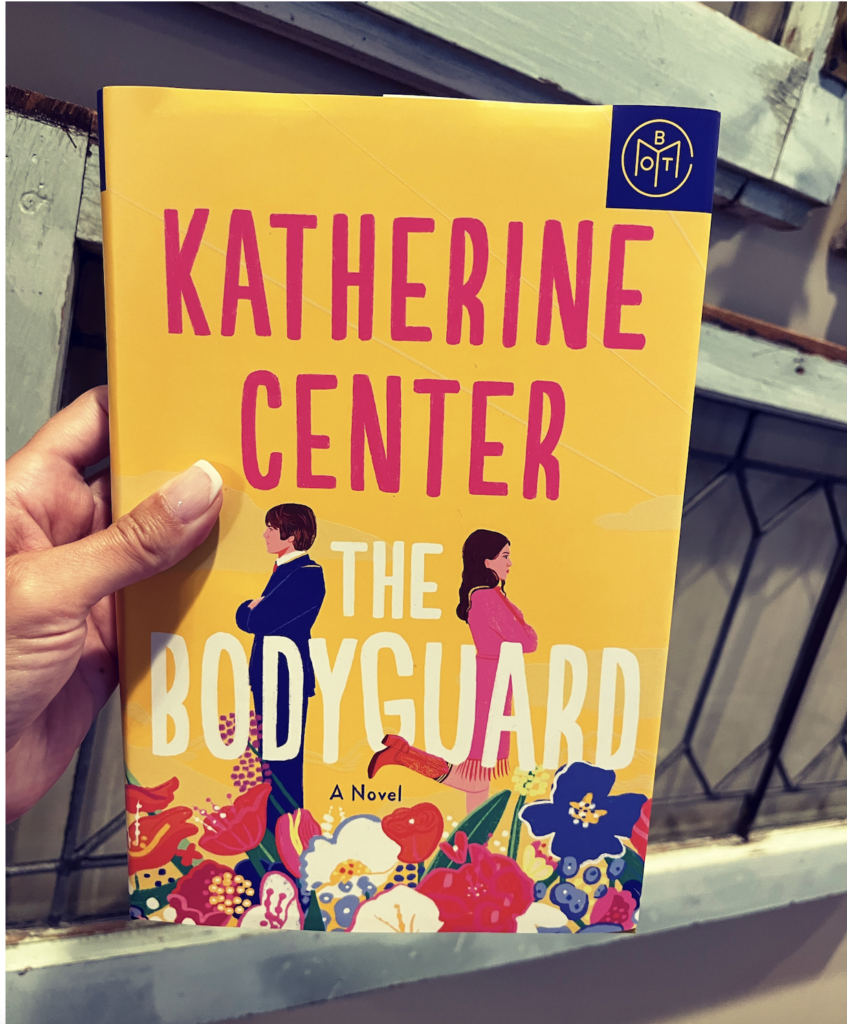 Katherine Center has many books. So while I'm late to the Katherine Center book party, I'm happy to be here. I've found that the more I'm engrossed in the book/reading community the more in tune I am to new releases. This is a good thing for my TBR list is getting longer and more diversified, while being a bad thing for my wallet. The fact that Book of the Month had The Bodyguard as an early release had me beyond excited. Who doesn't love a tough as nails female protagonist who learns that she might have to let down her guard just a bit and shift her focus in life just a tad to have it all. The Bodyguard kept me on my toes until the final pages and it was a solid 5 star book!!
Book 39 The Measure, by Nikki Erlick (July 6-July 13)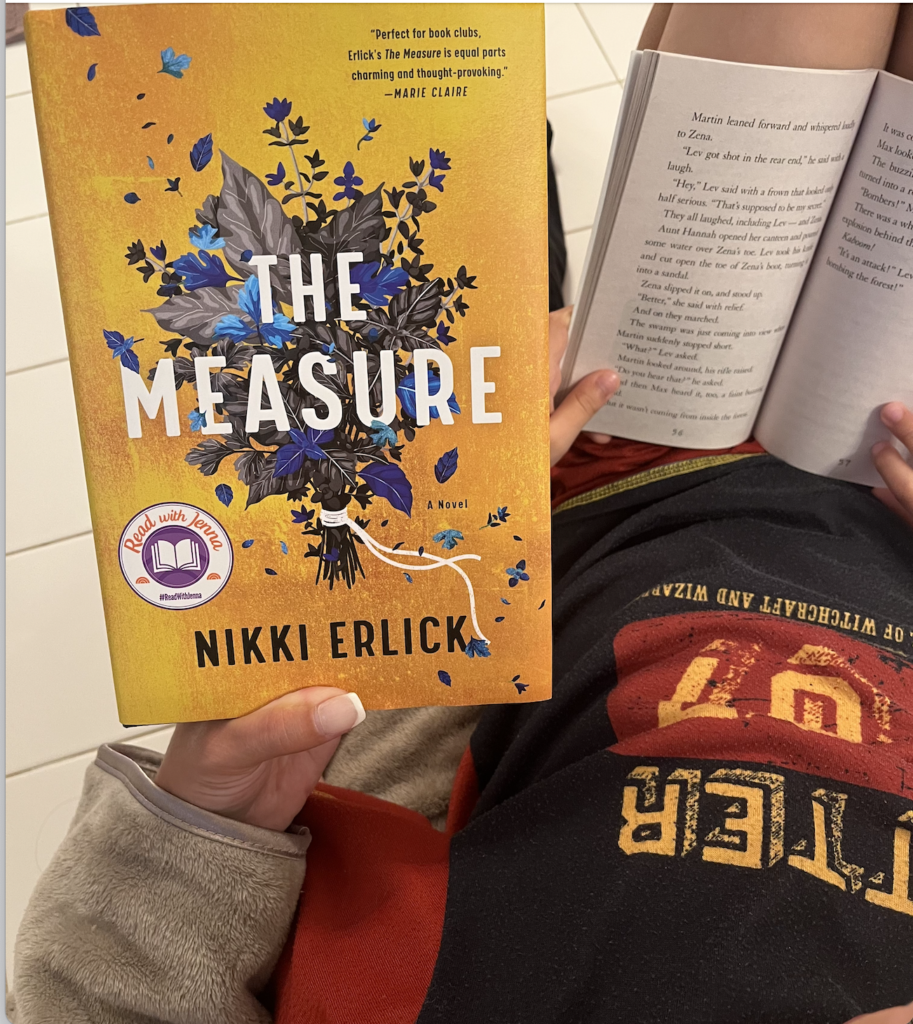 The Measure was such a thought provoking and inspiring read that in order to do it justice it needed its very own dedicated blog post.
Book 40 You're Invited, by Amanda Jayatissa (July 15-17)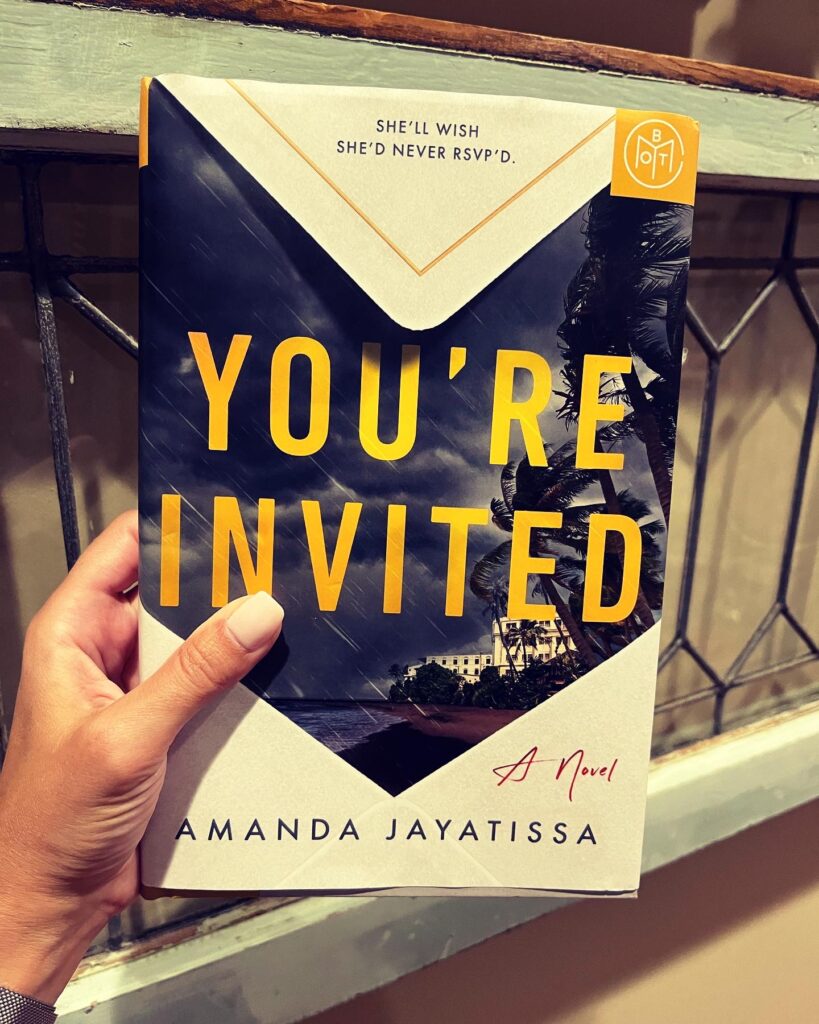 It was time to add a thriller to the mix. This was the book that my bestie and I selected as our Book of the Month read for July. Maybe it's because I've just come to expect too much from a book that this one fell a bit flat. It was good, just not great. There were some unexpected twists along the way, but overall I would say it was a three star read.
Book 41 A Shoe Story, by Jane L. Rosen (July 18-July 23)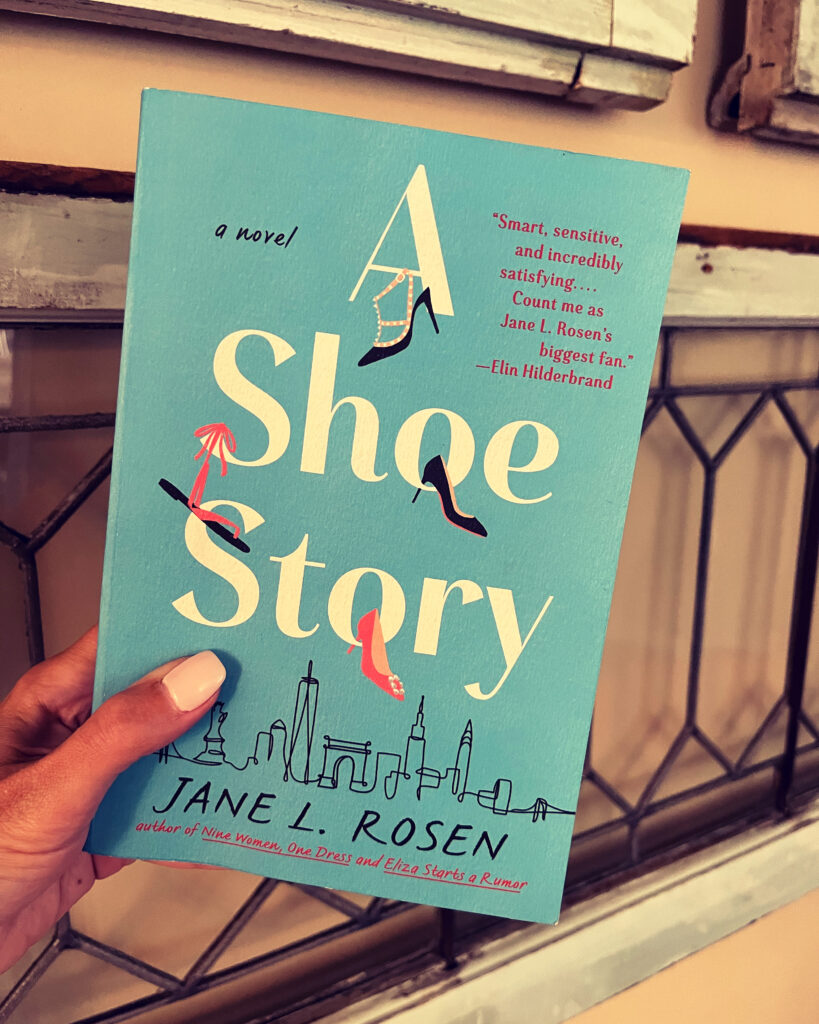 Shoes, love, Yiddish, food, and NYC were the perfect combination in this winner from Jane L. Rosen. While it felt a tiny bit slow to begin (or I was just too tired to read at night, which is a real possibility) I ignored my Saturday morning responsibilities to binge the last 150 pages of this book that had me laughing and crying. Highly recommend A Shoe Story.
Book 42 Forever, Interrupted by Taylor Jenkins Reid (July 24-July 25)
I have yet to meet a Taylor Jenkins Reid book that I don't devour in 24 hours. The tragic start to Forever, Interrupted pulled me in and I was eager to keep reading. A solid 4.5 stars. Now I'm off to read TJR's other books before her new book is released next month. It's always great to find an author whose style you just love.
Book 43 The House Across the Lake, Riley Sager (July 28-August 5)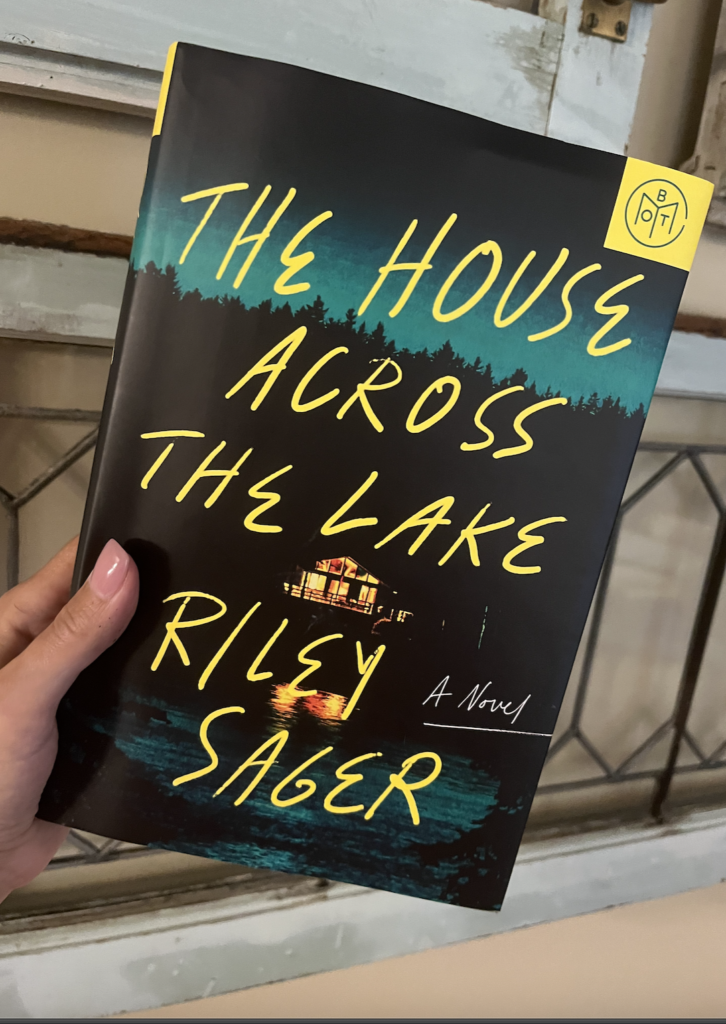 This was my first book by Riley Sager. He has a ton of thrillers, but was an author I was not previously familiar until The House Across the Lake was one of the most anticipated books of summer. The book was intriguing and kept me on my toes. I must admit that it got a bit extreme in the last 1/4 or so, but with that sad I will look at some of Sanger's other books in the future. While I love a good thriller, and I can't wait to read House Across the Lake I've been tending to steer towards "calmer" reads of late.
Book 44 After I Do, by Taylor Jenkins Reid (August 6-August 8)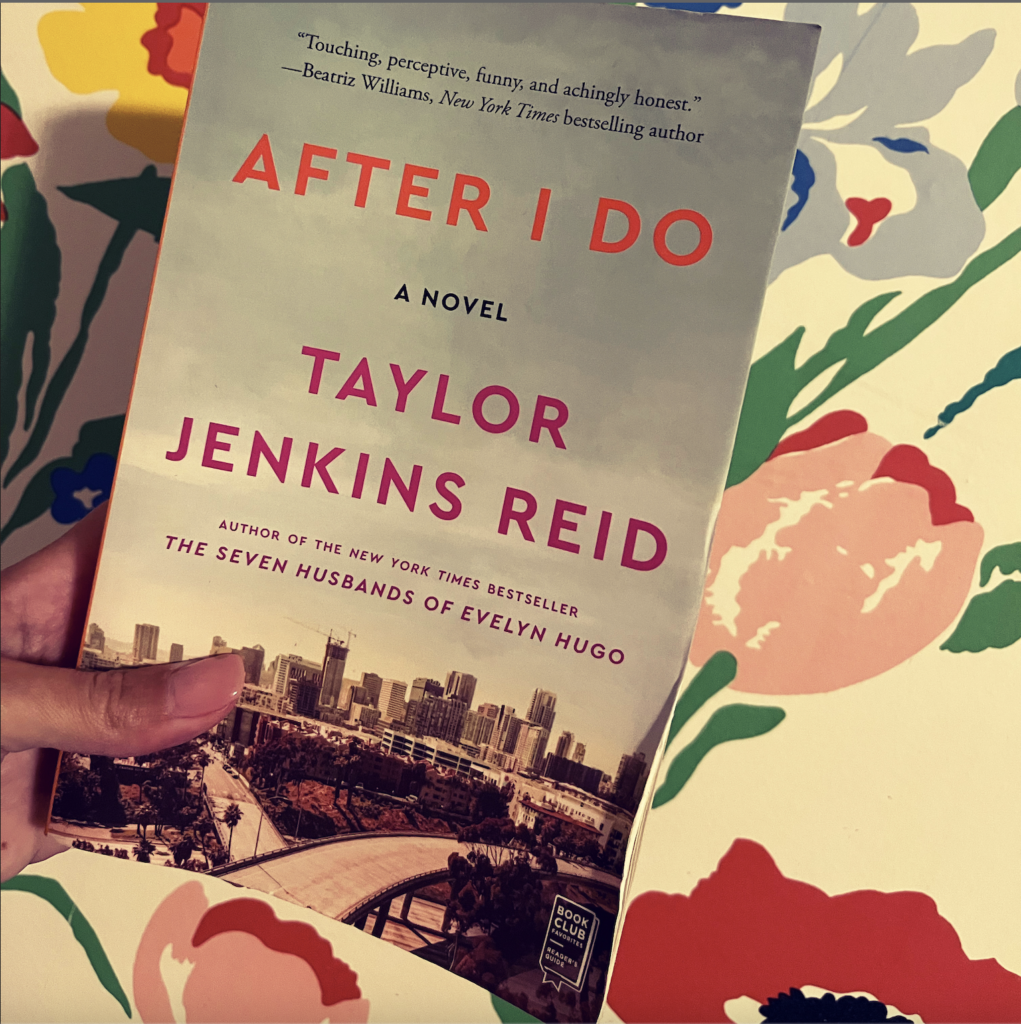 What if the only way to save your marriage was to take a break from your marriage? Taylor Jenkins Reid has another winner as she weaves together a story of a couple who take a one year break to hopefully save their marriage. With no contact with one another for the entire rear they are left to deeply consider what went so wrong to hopefully come back together. Filled with laughs and tears, and surprises another quick read by TJR left me smiling.
Book 45 One True Loves, by Taylor Jenkins Reid (August 8 – August 10)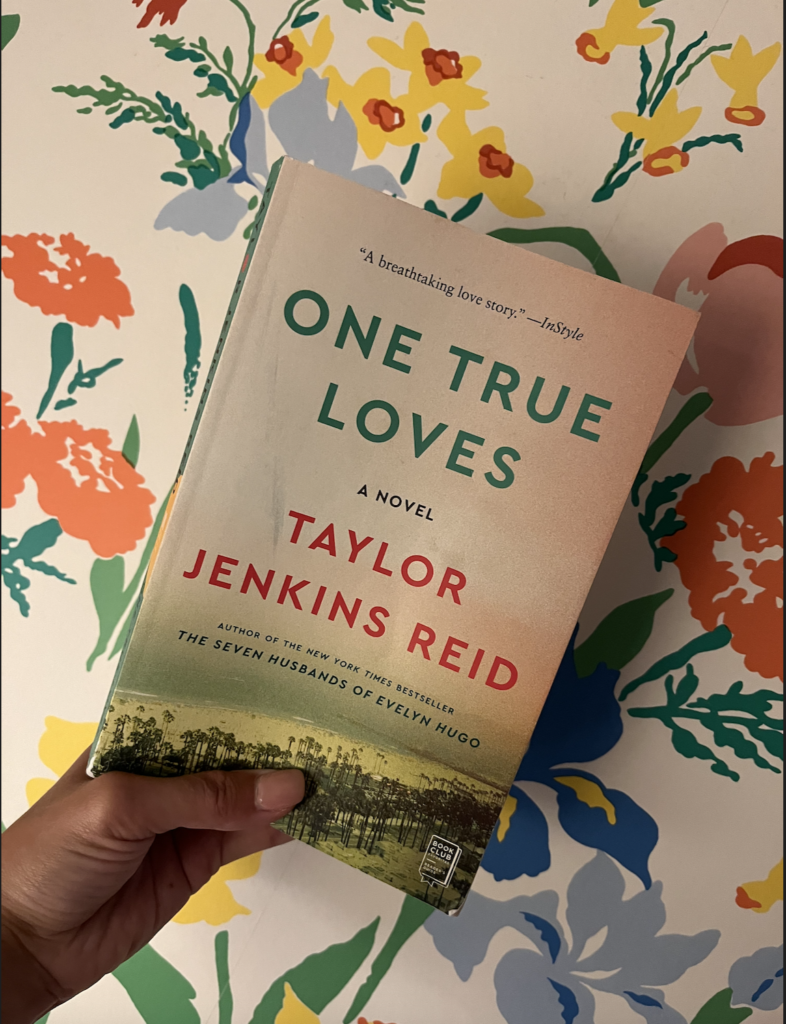 What if you thought your husband was dead, so after years of grieving you begin to move on and find yourself broken but able to love again only to learn that your husband isn't actually dead and he's coming home?? Can you have more than one true love? Emma, Jesse and Sam are about to find out. Seriously, I don't know how TJR does it, but she continually finds new ways to write thought provoking, truly enjoyable reads. Another must read!
Book 46 Daisy Jones & The Six, by Taylor Jenkins Reid (August 10-August 13)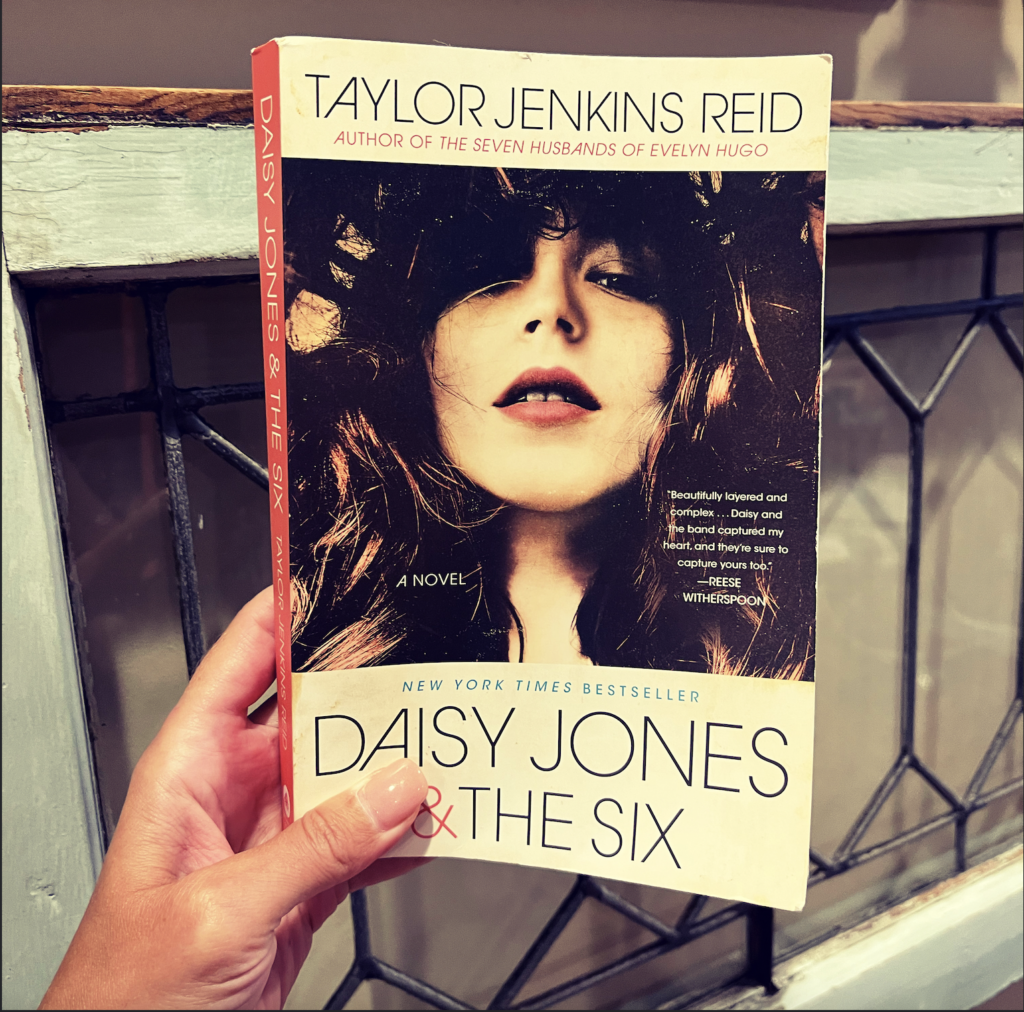 I thought TJR had finally written a book that I wasn't going to love…but alas I was wrong and I was sucked into drugs, sex and rock and roll of the 1970s in this interview style book. Reid really set the stage (literally and figuratively) for the decade of music, while weaving in the relationship of the band, addiction and the struggles of life on the road. Completely different from all her other books, but again a winner!
Book 47 Daisy Darker, by Alice Feeney (August 14-21)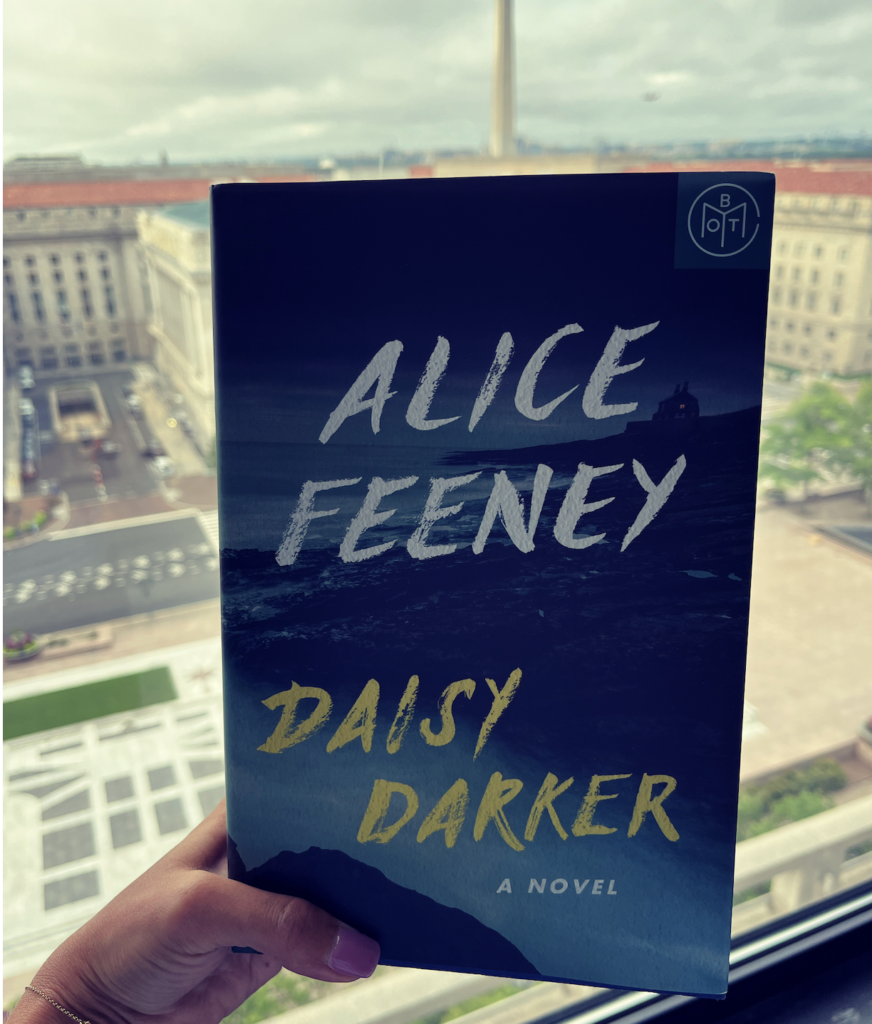 I was eager to read another book by Alice Feeney. I enjoyed Rock, Paper, Scissors. This was a dark, twisty turvy book filled with family drama, death and who done it. There was a time that I was reading primarily mystery/thriller books. Following the intensity of this read, I'm going to follow it up with something "lighter." It's hard to really review this book without giving away too much. That said, there was definitely a moment when I said "I didn't see that coming." A solidly good, not quite great book!
Book 48 The Unhoneymooners, by Christina Lauren (August 26-31)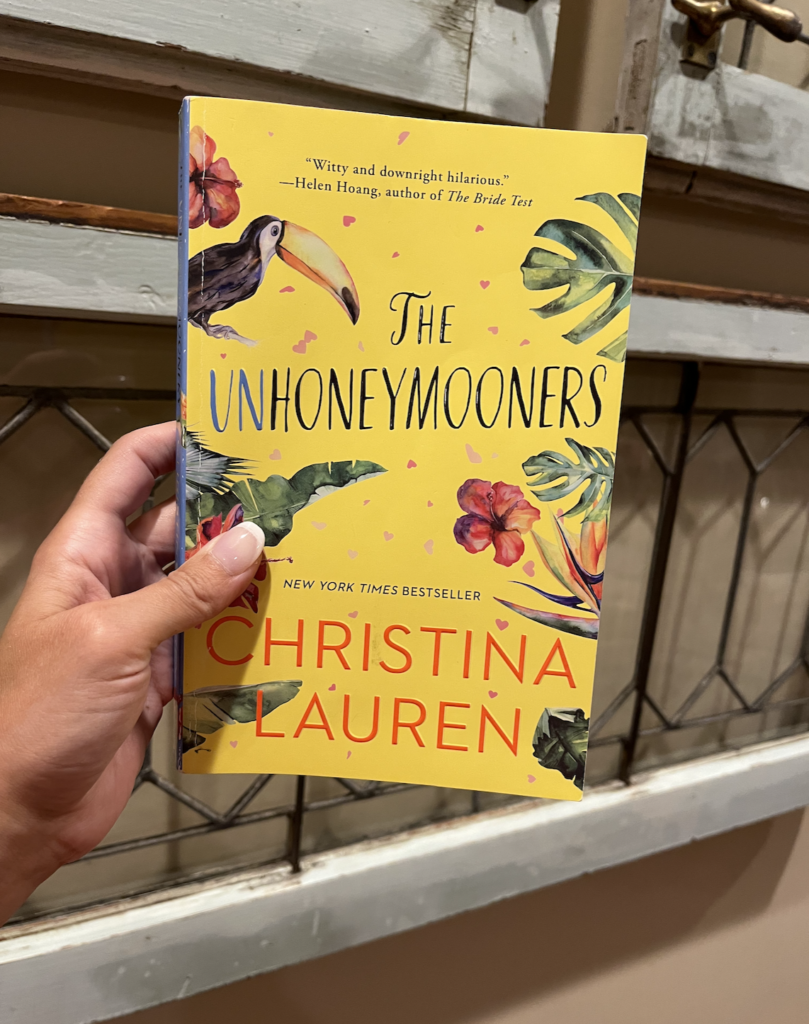 The perfect romantic comedy "lighter" book to follow up Daisy Darker! This was my first book by Christina Lauren. I know, I know late to the party again with an amazing author. It will definitely not be my last. This feel good book, reminds of finding love when we least expect it. I really enjoyed this book, so much so that I stayed up way past my bedtime to finish it! Highly recommend.
Book 49 The Most Likely Club, by Elyssa Friedland (September 3-5)
Hello, the 90s are calling. This was a much anticipated book for me this fall. I've been following Elyssa Friedland on Instagram and enjoyed all of the advance fun she was providing by way of Blockbuster cards, CK cologne and the like. I've greatly enjoyed her other books as well. This was a fun, skip my long run to finish kind of book. It really made me stop to think about where I thought I was headed in HS and the road that came after. Five stars!
Book 50 Carrie Soto is Back, Taylor Jenkins Reid (September 5-11)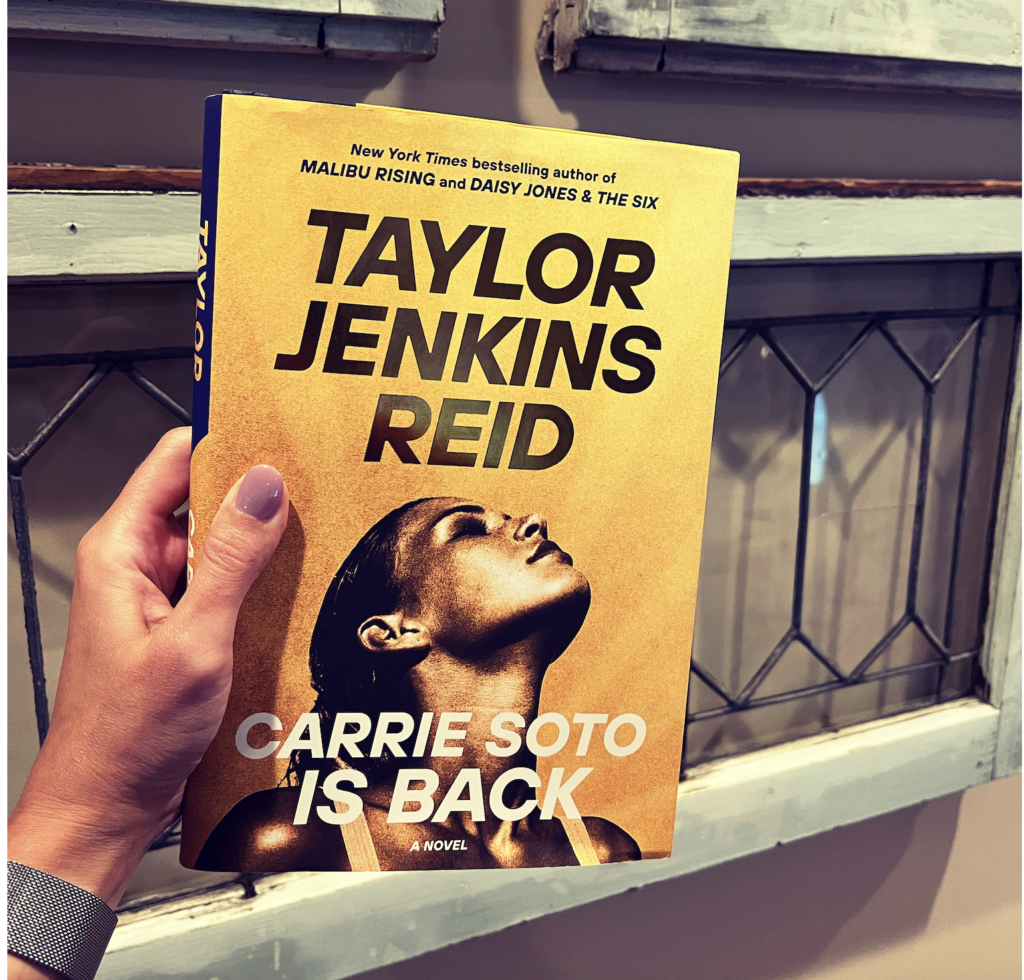 If you have read any of my reviews, you know that TJR is one of my absolute favorite authors. This was another book that I pre-ordered and had waiting for me on release day. While I don't know much about professional tennis, I was sucked into the story. This book was one of those that I was sad that it as over because I wanted to know more about where the characters went after. A book about life, expectations and our own misgivings about ourselves. Another must read by TJR.
Book 51 When we Were Bright and Beautiful, by Jillian Medoff, (September 11-20)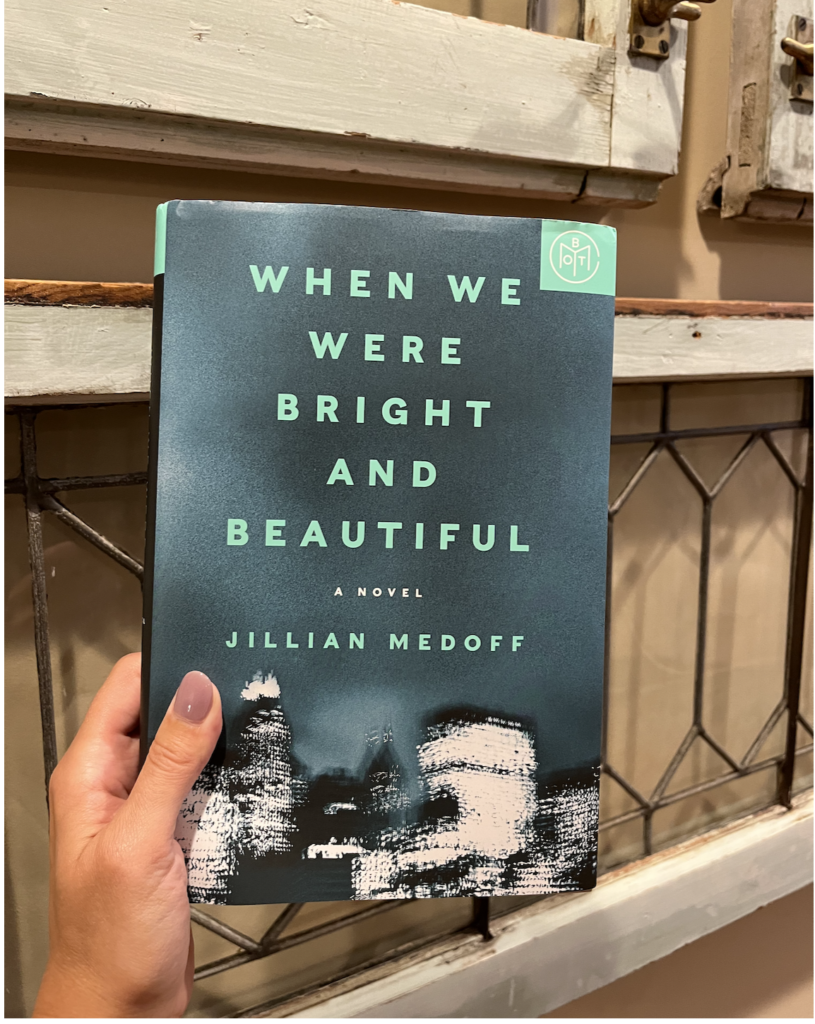 The bar for books this month was set high. I'm not completely sure what I was expecting from this Book of the Month book by Jilian Medoff. The best words to describe it were raw emotions and intense. While fiction, this book tackled some serious issues. I read to not think about serious issues- so this was a little much from that perspective and might be why it took me so long to get through. Honest thoughts- pass on this one there are too many other great books to read.
Book 52 The Dinner List, by Rebecca Serle (September 21-27)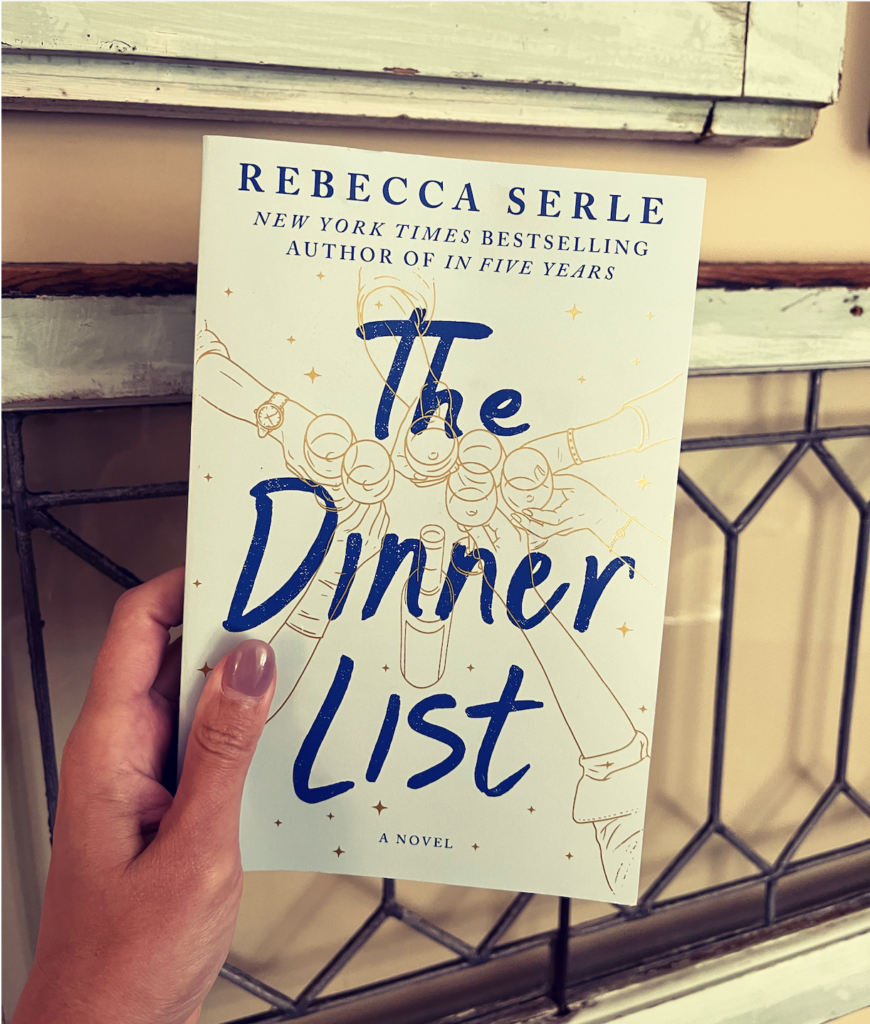 I needed the comfort of a favorite author after my last book. I've been carrying around The Dinner List for well over a year. While this too was an intense book, it was thought provoking and enjoyable to read. Had a great aha moment. There were definitely laughs and tears along the way. Signs of a great book!! Highly recommend this quick read by Serle.
Book 53 Eight Hundred Grapes, by Laura Dave (September 27-October 2)
Dave became one of those authors that I wanted to read her "backlist" of books. While this was a good book, it fell short of great and wasn't my favorite by Dave. I gave it a solid 3.5 stars rounded up to 4 stars. This book did inspire me to want to visit wine country.
Book 54 The Winners, by Fredrik Backman (October 2-October 23)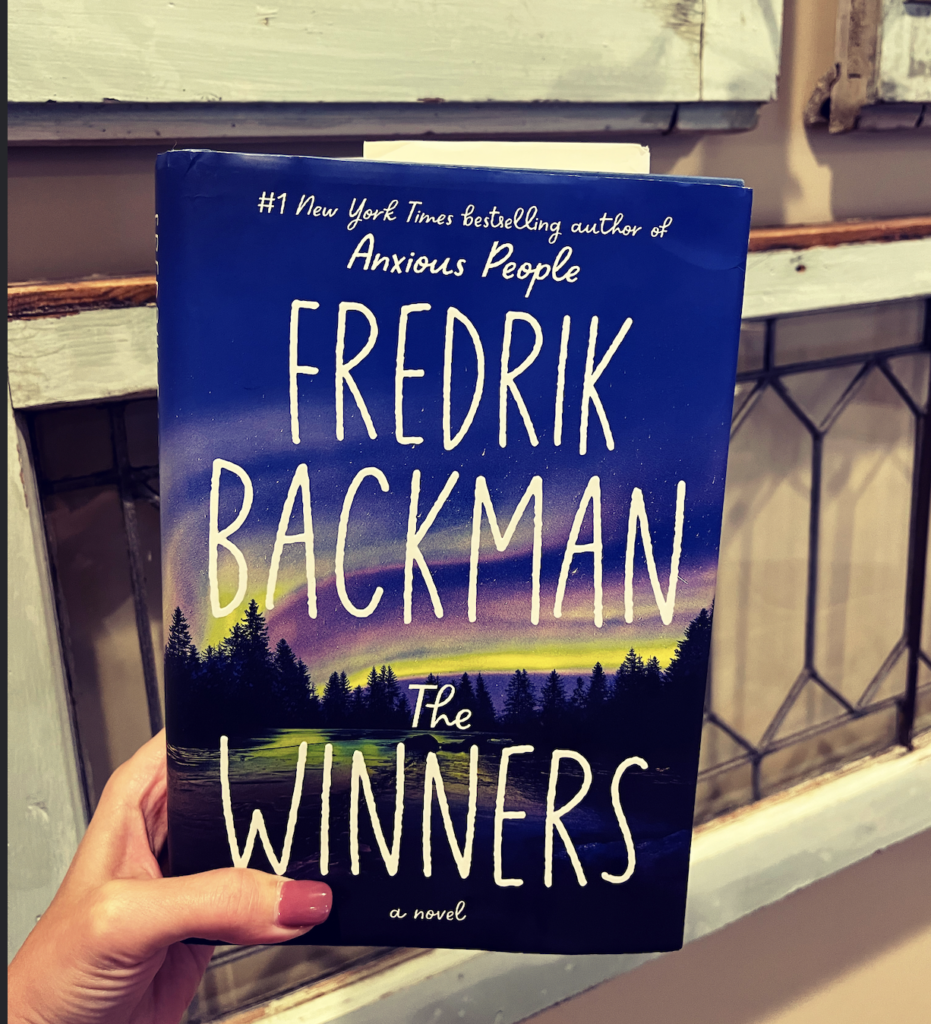 I have been waiting and waiting for the final book in the Beartown series from Backman. His books are nothing short of amazing and The Winners did not disappoint. While it was 688 pages long and it took me the better part of the month to read…life got in the way. Backman has this amazing way to pull at your emotions in ways you didn't think possible by a book. I finished this one when the boys were out, so they missed my full on ugly crying. Another 5 stars for Backman!
Book 55 It Starts with Us, by Colleen Hoover (October 23-October 24)
Colleen Hoover has the amazing ability to write a book that must be read in basically a day. It Ends with Us, the prequel to It Starts with Us, was an emotional tear jerker for sure and I couldn't wait to read the next chapter in Atlas and Lily's lives. The much anticipated sequel was again full of raw emotion, but some unanticipated twists and turns along the way. Another 5 star Colleen Hoover rating!
Book 56 The Ex Hex, by Erin Sterling (October 24-November 1)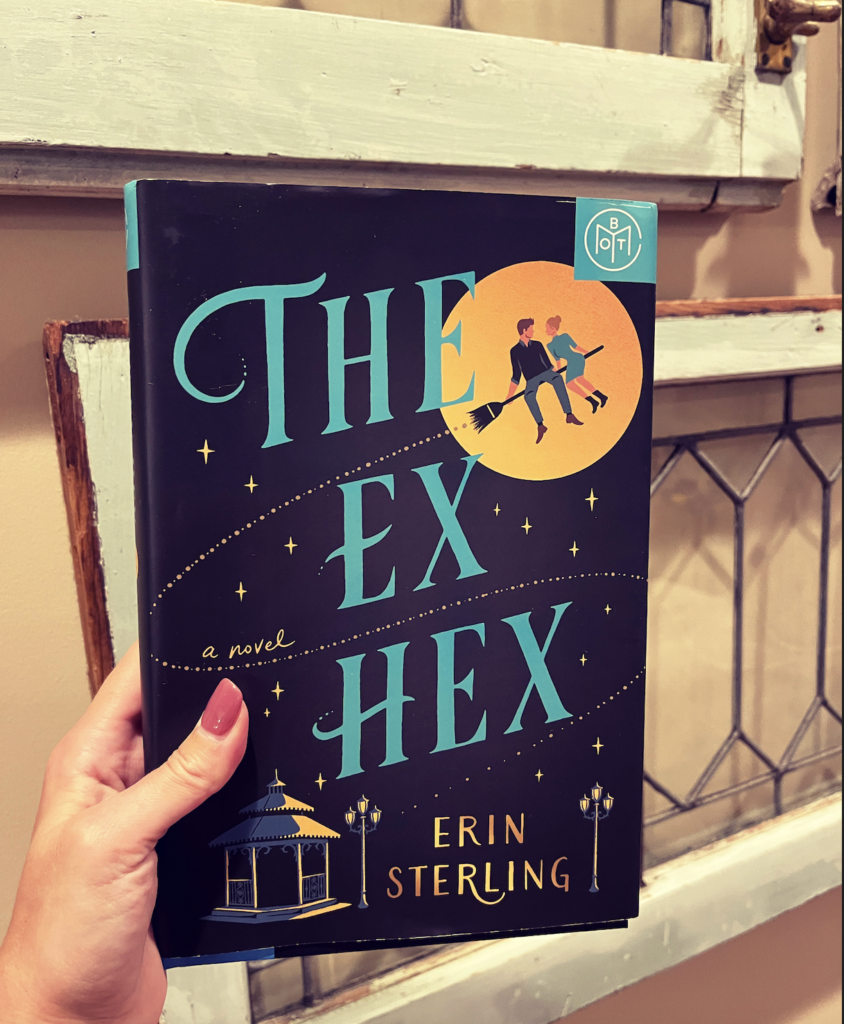 Not once in a 1000 years did I think I would be reading a book about witches. Witches?? Erin Sterling is really Rachel Hawkins. She writes under a pen name?! Who knew. I love her other books and I was intrigued by the synopsis of a Halloween themed, romance books. I'm so glad that I gave it a try!! This was a fun, light read especially for Halloween week. I highly recommend giving this one a read!
Book 57 The Kiss Curse, by Erin Sterling (November 10-November 11)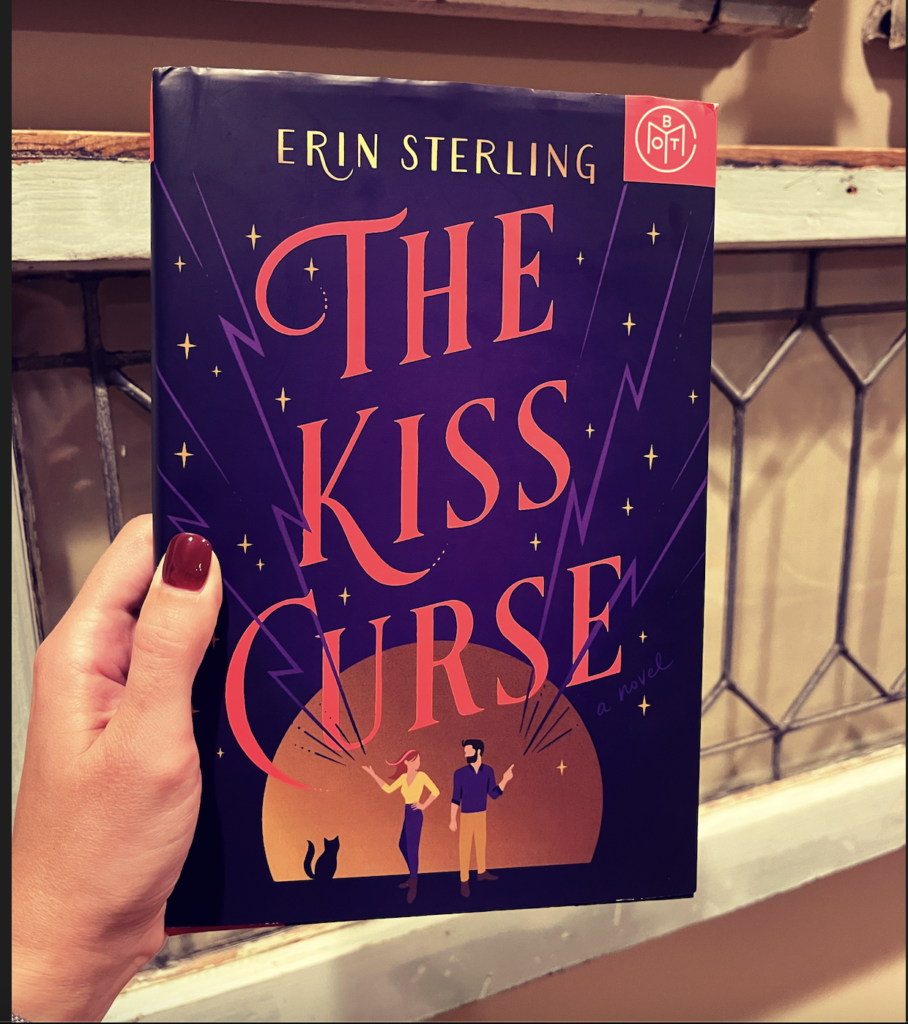 Two witch- romance books in one month? But of course. The reason I learned about The Ex Hex was because this new book The Kiss Curse was coming out and I picked them both up from Book of the Month. This is the beauty of Book of the Month, getting introduced to new books, new authors and thinking outside the box with the books that I select. I devoured The Kiss Curse in just about a day, so it's fair to say that it was a quick and fun read. Thank you Erin Sterling for giving me two fall favorites!!
Book 58 The Family Game, by Catherine Steadman (November 11-November 18)
After two witch themed romance books I thought I would go back to my wheelhouse of thriller/mystery genre books. This was my 24th Book of the Month book on the year. It was intense. It was interesting. But, I would say that it was just good, not great. I'm not disappointed that I read it, but I won't necessarily seek out other books by Steadman when I already have so many on my TBR list.
Book 59 Desert Star, by Michael Connelly (November 20-November 23)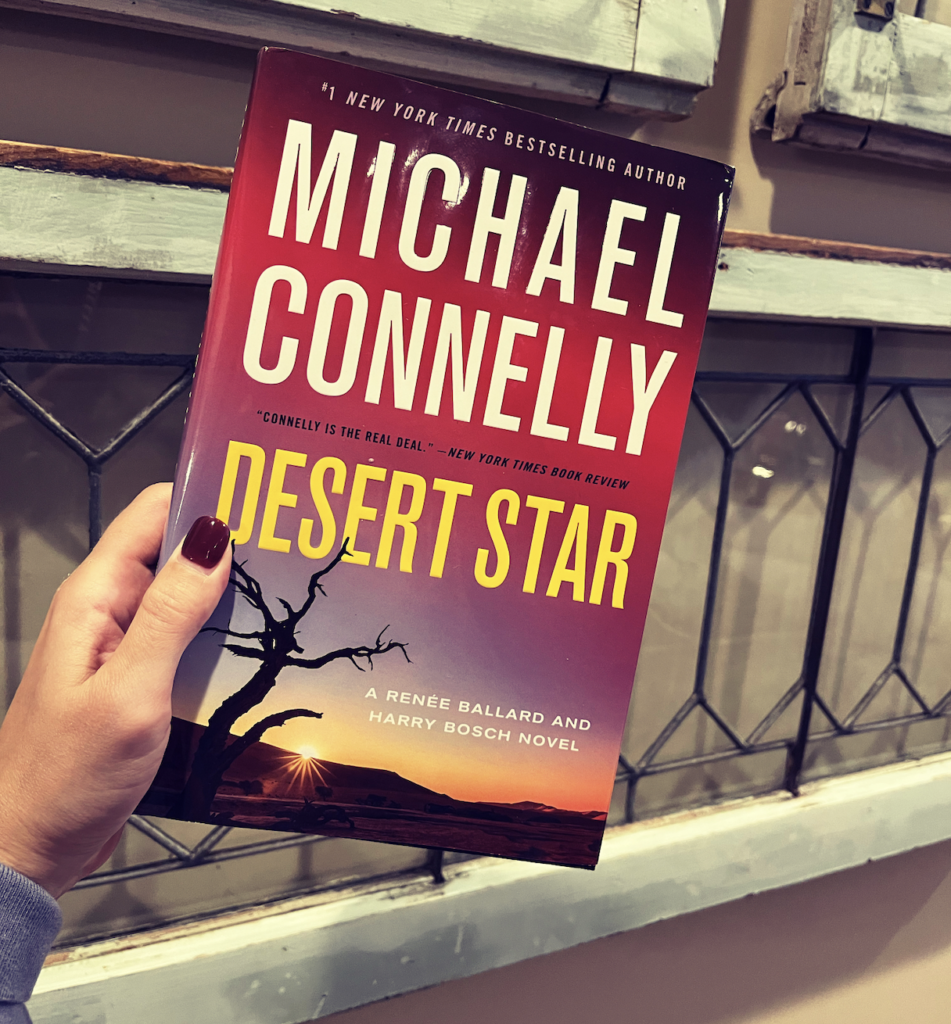 Michael Connelly is one of my must read authors. I've read all of his books. Bosch and Ballard are two of my favorite characters and I had my calendar marked for when this book was released. I made the mistake of starting it the week of Thanksgiving. I got completely sucked into the book and found myself preparing Thanksgiving dinner and unable to put the book down. Another gem by Connelly. A who done it, with political spins and a tug on heartstrings. 5 stars, must read!
Book 60 In a New York Minute, by Kate Spencer (November 25-November 25)
After an intense and emotional read with Desert Star, I needed a feel good romance book and In a New York Minute did not disappoint. The Friday after Thanksgiving was basically my recovery from the crazy week day and I plowed through this book. It left me smiling. This sat for my TBR shelf for way too long. I wish I had read it sooner, but so glad I finally read it.
Book 61 Something Wilder, by Christina Lauren (November 26-November 30)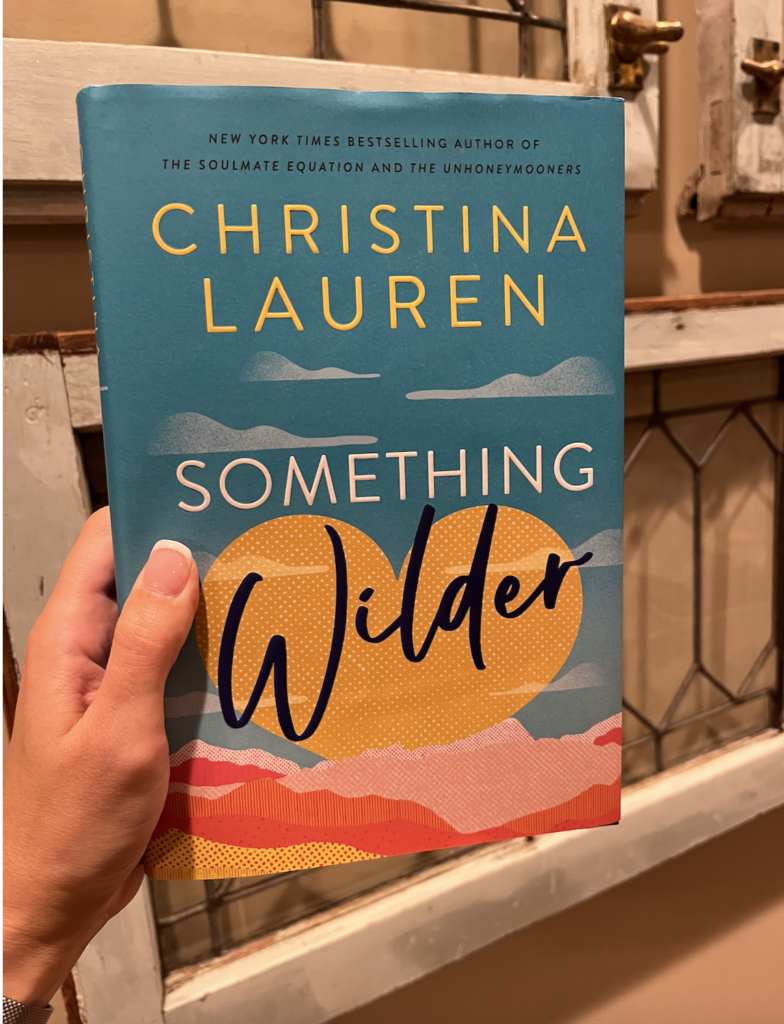 I've been working to get through some of my "older" TBR books. Something Wilder is one of those books. The dynamic duo of Christina and Lauren combined a little mystery with a romantic book. It's a winning combination. I promptly went and ordered some additional Christina Lauren books for winter break. Stay tuned because you'll hear more from me about their books in the coming weeks.
Book 62 Lessons in Chemistry, by Bonnie Garmus (December 3-December 7)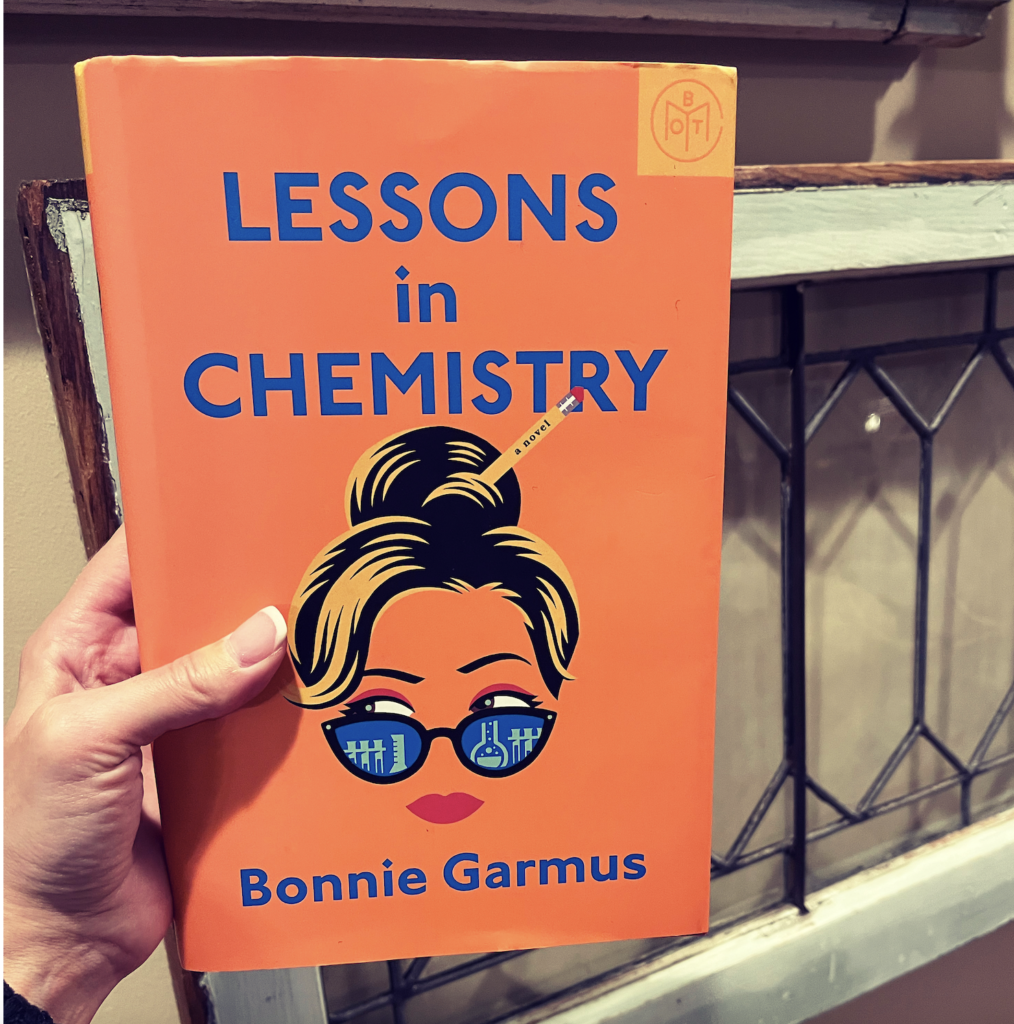 Lessons in Chemistry, is a book that was all over the place this year. Barnes and Noble Book of the Year. Hyped in many book pages. It was on rotation on my TBR stack until it was the book club read at work. I'm so grateful that I got that push to finally move this books up on my reading list. It was AWESOME. Many books aren't worth all the hype. The strong, determined female protagonist in this book tackled so many life topics. While set in the 50s/early 60s many of them still apply today. This is definitely on my MUST READ list!!
Book 63 In a Holidaze, by Christina Lauren (December 11-December 12)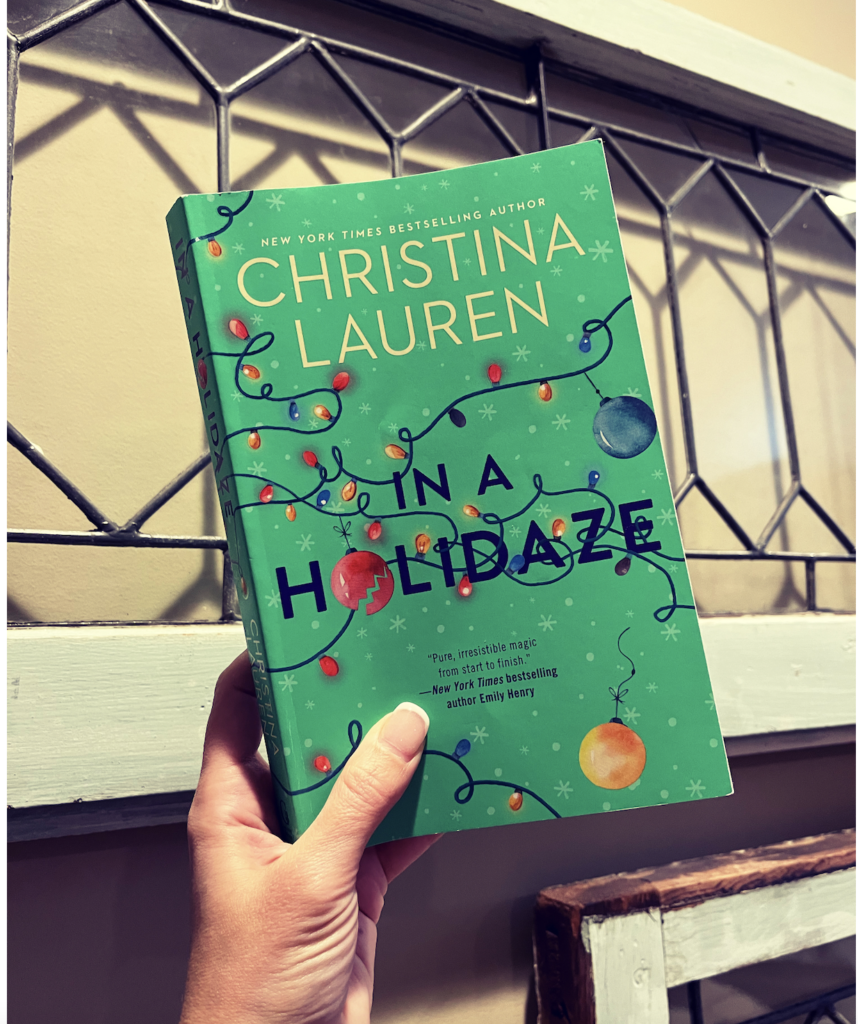 We are entering the holiday reading stage of the year. I have a serious stack of a variety of holiday books. Kicked off the feel good, romance holiday book reading with In a Holidaze. Not going to lie, I was a little confused by the start of this one and it took me a little while to get into it, however once I did it was a fun, feel good read. This gem pushes us to think about what we really want in life and how our path can be changed by one decision or choice. A fun read, but probably not my favorite from Christina Lauren.
Book 64 The Matzah Ball, by Jean Meltzer (December 15-December 17)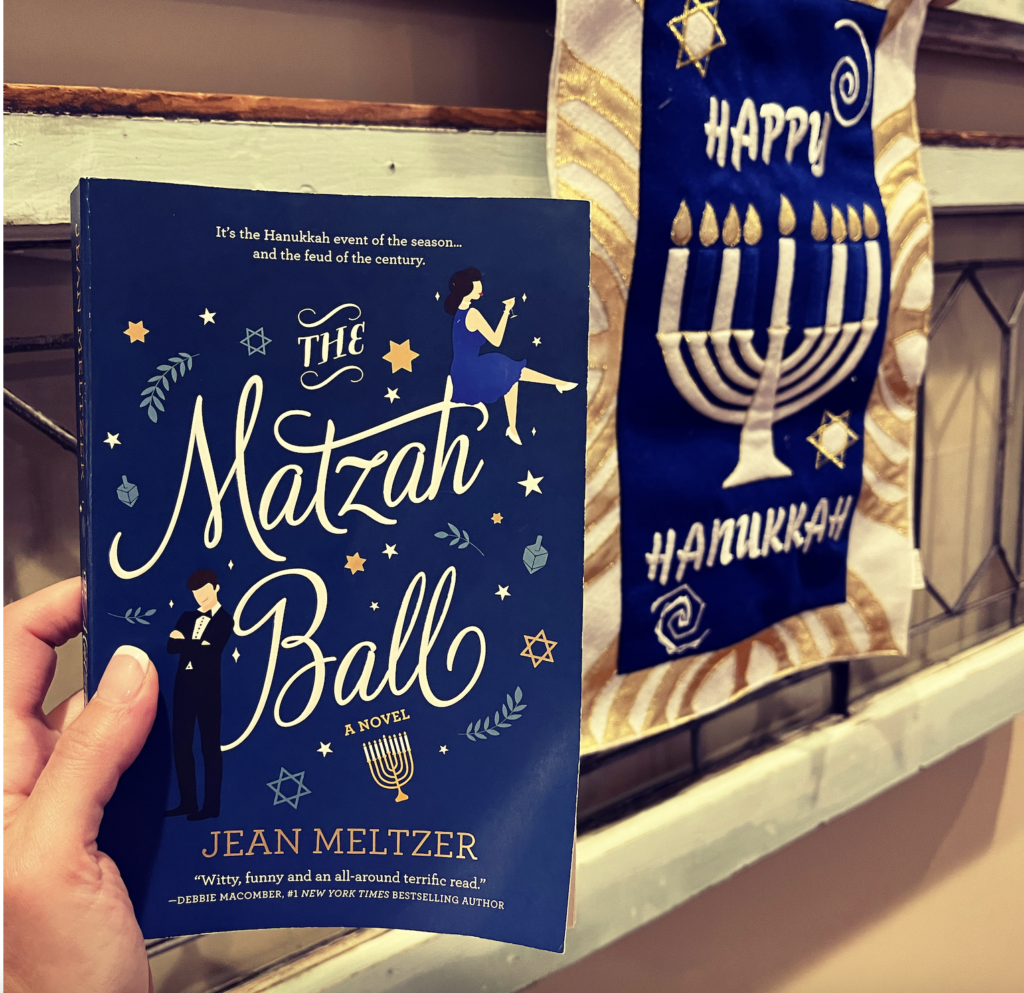 What, a Hanukkah romance book?? Indeed this is a book with Jewish humor, food, talk about Hanukkah and more. Doesn't everyone deserve the opportunity fo find their true love? Is it possible as an adult that your one true love is your summer camp archenemy? You'll have to read to find out. Such a perfect way to kick of Hanukkah with this book by Jean Meltzer.
Book 65 The Santa Suit, by Mary Kay Andrews (December 18-December 18)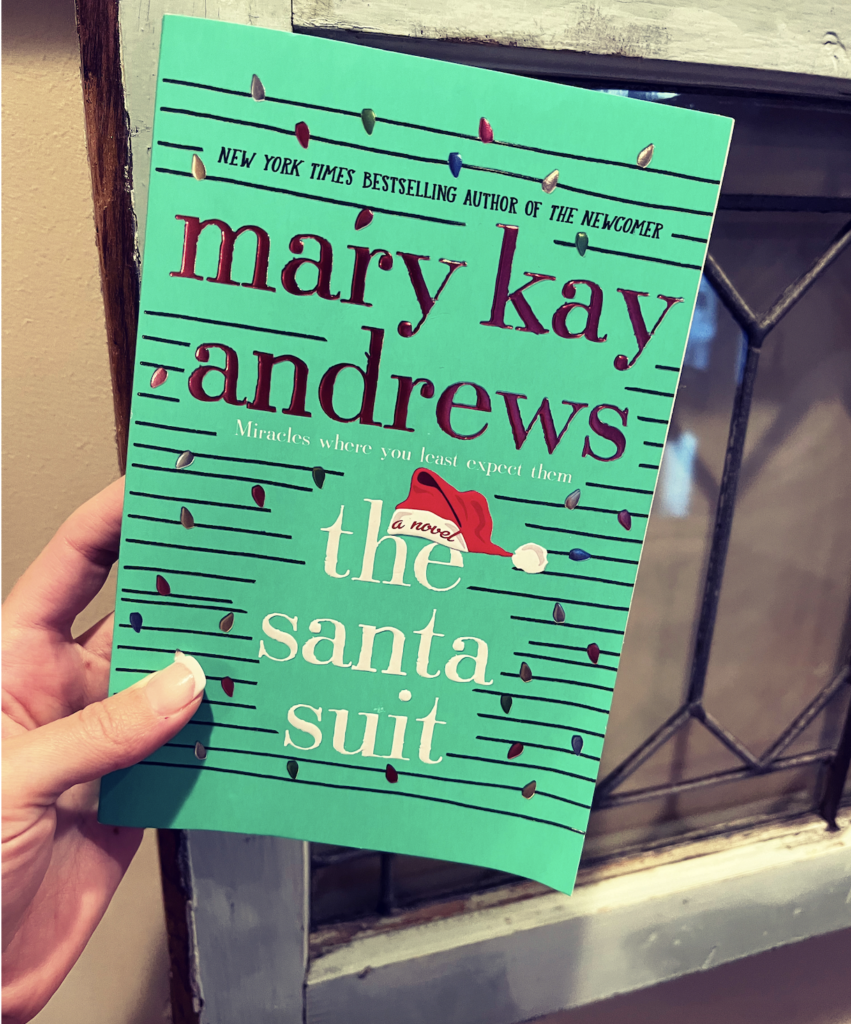 The best way to describe this quick read from Mary Kay Andrews- is a Hallmark Movie in book form. The beauty of winter break allowed me to stay up super late and read this in one day. It was a great addition to the holiday book trend I was going for in December.
Book 66 One Day in December, by Josie Silver (December 20-December 22)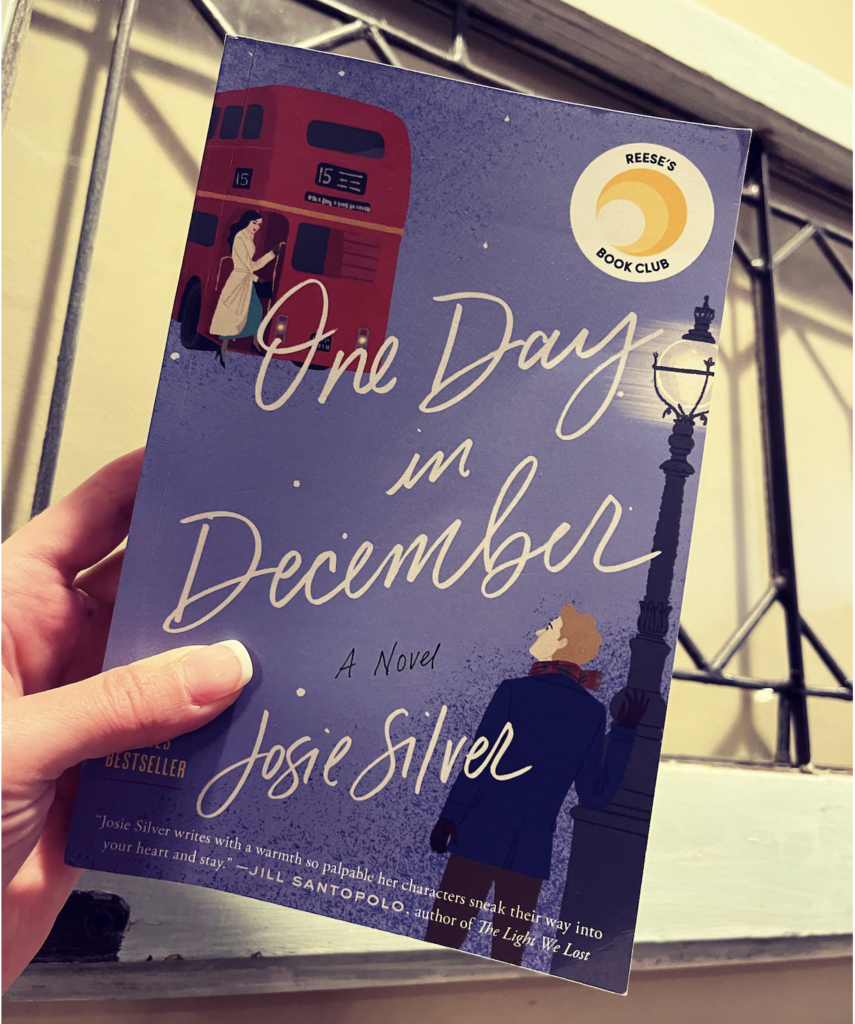 Let the holiday book reading continue!! One Day in December was my favorite of the holiday reads. It includes a little bit of friendship, love, family and London (one of my favorite places to visit!). 5 star read that I highly recommend.
Book 67 This Time Tomorrow, by Emma Straub (December 23-December 23)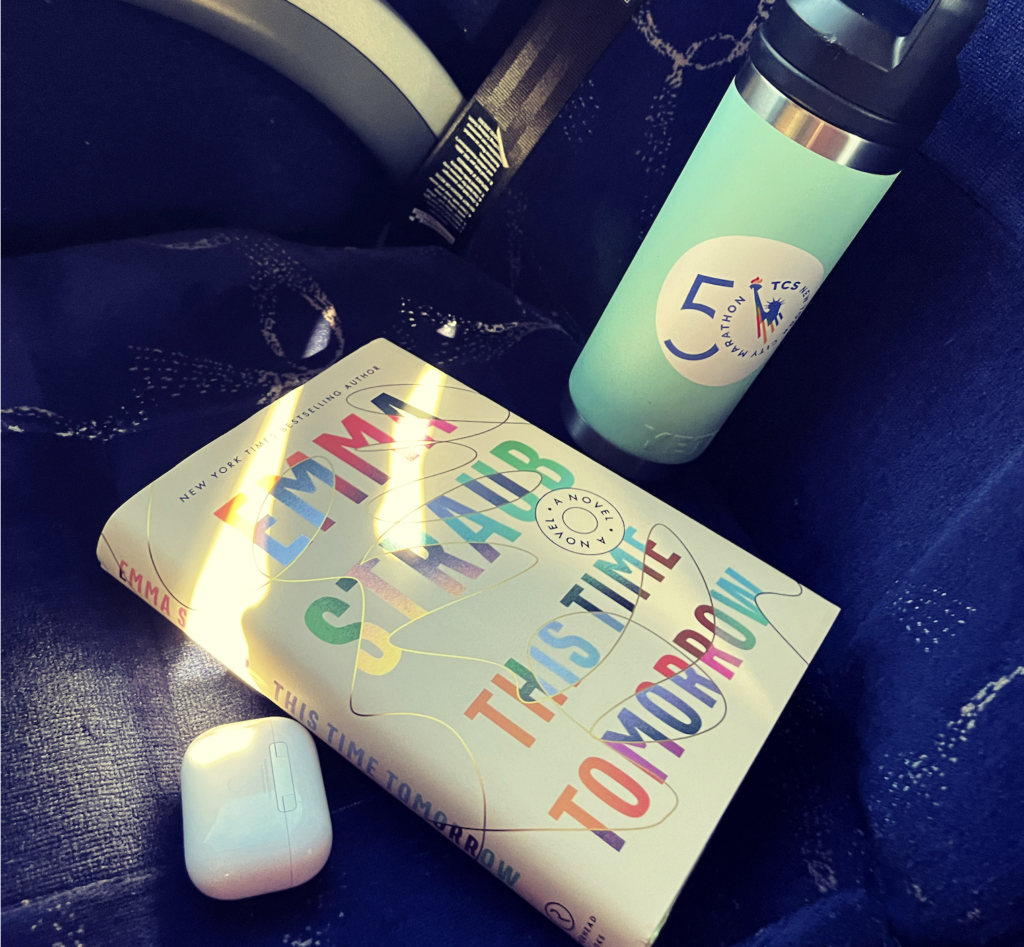 What happens when your flight gets canceled and you find yourself on a coach bus for 19 hours to your destination? You have the chance to read a book that has been on your to be read list for over a year in one day. This was a very emotional read for me and I'm glad I gave it some distance from my dad passing. It was thought provoking and a tear jerker for sure. I'm so very glad I had the opportunity to enjoy it all in one day. Another must read recommendation!
Book 68 Winter Street, by Elin Hilderbrand (December 23-December 26)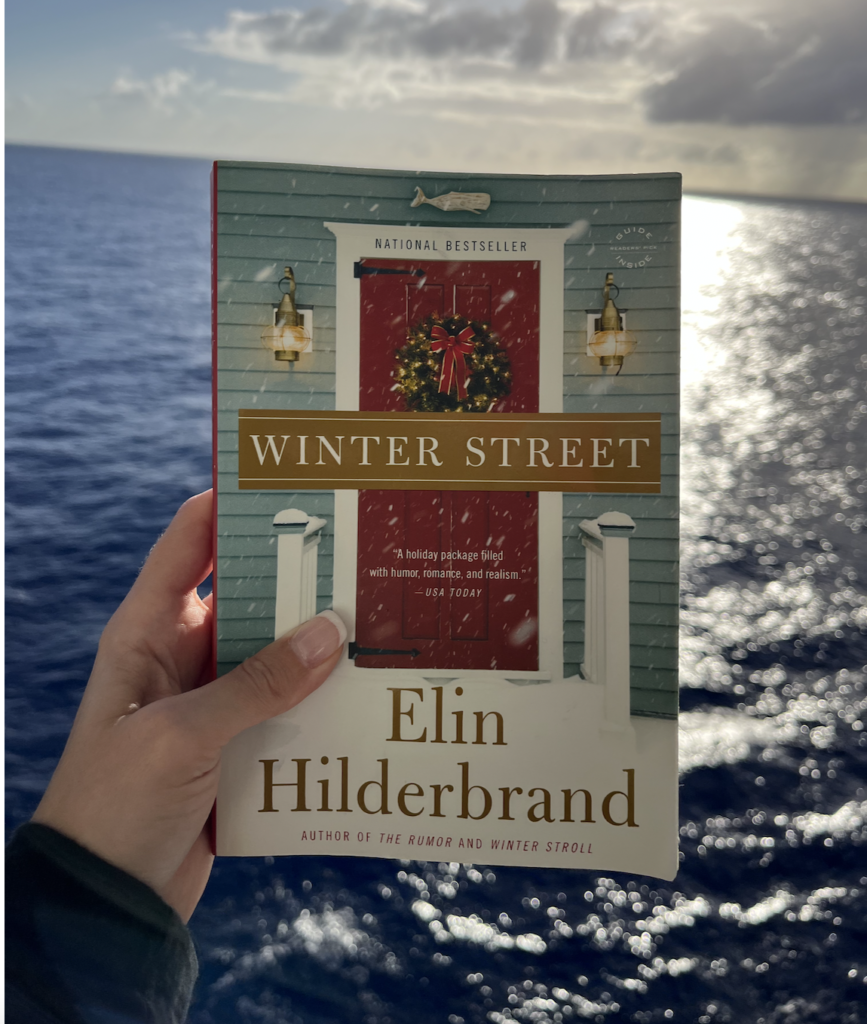 Back to winter themed books. I stumbled upon this oldie but goodie series of four books from Elin Hilderbrand. I brought the first two with me on vacation and then was sure to order the final two to have to read as soon as I returned. I enjoyed the "realness" of the characters and their life struggles. The first book introduces us to the family and makes you eager to keep reading. So glad I was late to the party on these as I was able to read them in quick succession and not have to wait for a new one to be released.
Book 69 The Perfect Marriage, by Jeneva Rose (December 27-December 28)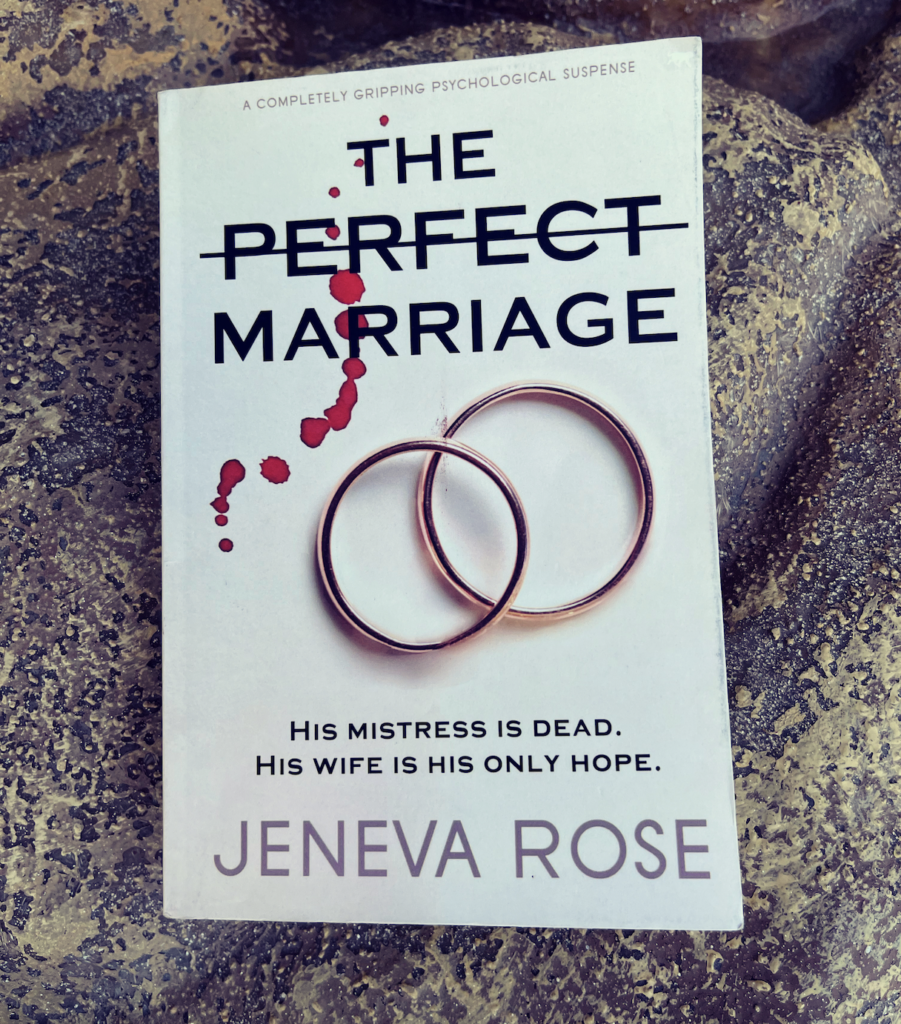 Added a thriller to the feel good, holiday book reading. This one was a gift, so I added it to my books to take away. I would say it was good. Not great. I'm not disappointed that I read it, but there are better thriller, who done it books out there. That said, we never know when we are going to stumble upon an author that we love and I appreciate reading new to me authors and books.
Book 70 The Great Alone, by Kristin Hannah (December 28-December 31)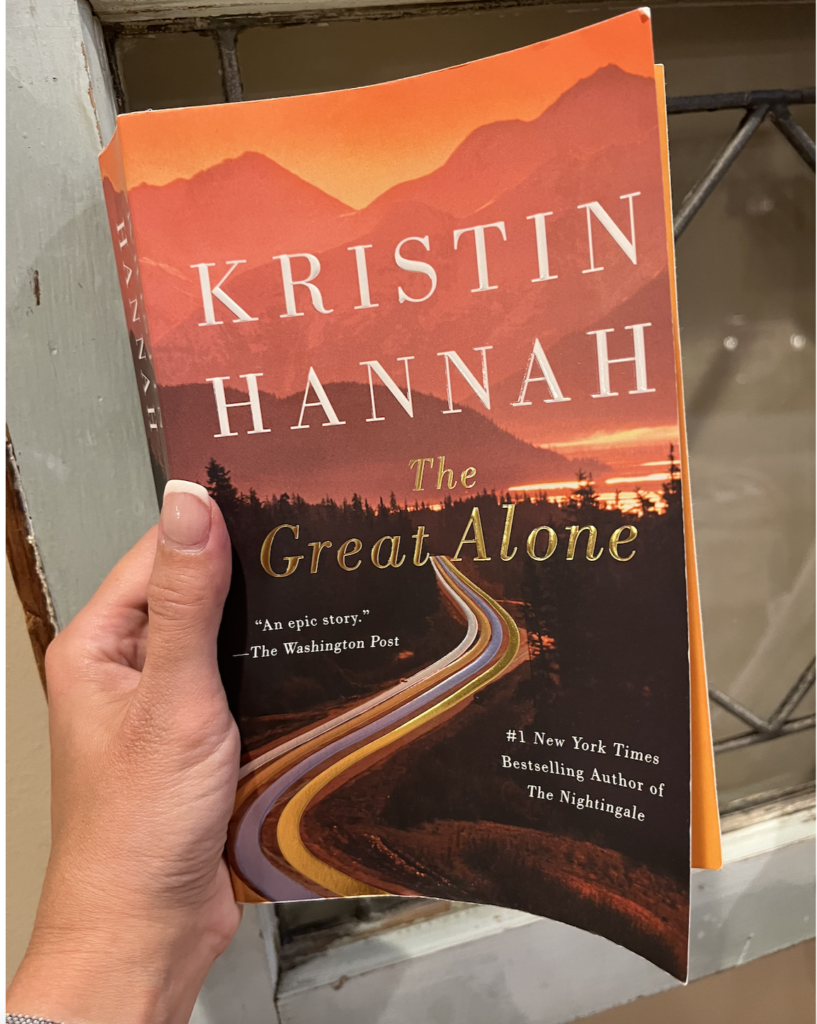 A heavy book to get to seventy books for the year. This Kristin Hannah book had been on my to be read shelf for…basically forever. I'm not sure why I kept skipping over it. While the subject matter is intense, her writing is divine. You feel as though you have been transported into the book. While this is a long read, I was determined to get it done to finish up the year, that and I couldn't put it down. Will have to make sure I don't neglect her other books on my TBR list for so long. If you haven't read The Great Alone, please do. It's amazing!