A Guide to Zyia Active Sports Bras
Show of hands who has had trouble finding the perfect sports bra??? My hand is way up in the air. Prior to joining Zyia Active I struggled and spent a ton of money on bras that I never wore more than once. Including my last pre- Zyia sports bra from that very expensive and trendy place that rhymes with MuMuMemon. All that changed when I started thinking differently about how to shop for a sports bra and found my perfect match with Zyia Active.
Here's a review of the various sports bras offered from Zyia Active. Below the video I'll go into detail about each bra as well.
When shopping for a sports bra you need to consider the following to get a perfect fit:
1) What are you going to be doing in your sports bra?? (lounging, running, yoga, HIIT, etc?) Why do we look at this first?? Because we want to find you the most supportive bra for your level of activity combined with the best fit for your size.
2) What is your circumference? (the number part on your regular bra) We will look at this number first so we can see if you fall between sizes, and then,
3) What is your cup size??
Let's take a closer look at the bras that I discussed in the video above:
Floral Reflective Light n Tight Mesh Bra RC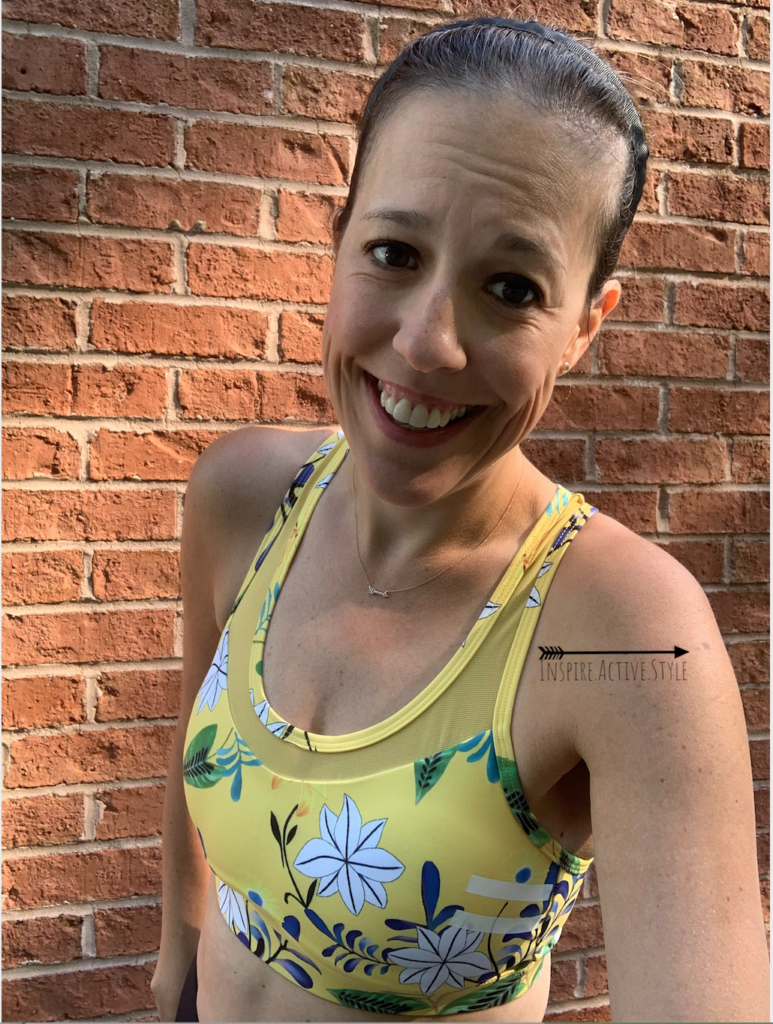 Weather heating up and you're looking for a bra that will provide you with great support, coverage and allow you to breath?? Hello, Floral Reflective Light n Tight Mesh Bra. The same great support you get from your Light n Tight leggings in a bra, made from recycled materials, mesh and an open open for ventilation. You'll find the Floral Reflective Light n Tight Mesh Bra runs true to size. Additionally, it has removable pads.
The All Star Bra is the most supportive for high impact and those are more well endowed.
This is my number one top pick bra. I wear an All Star Bra for most of my workouts/runs. Here's why I love it:
It's high necked so to speak. Which means it's great for yoga, larger chested women, high intensity workouts and running. You aren't going to get any "spillage".
Offers removable pads. Leave them in for maximum shock absorption.
Features an anti-chafe band with polyester/spandex encasing the elastic. Why is the important?? The friction happens on the fabric not on your skin so you have a chafe free fit and feel.
The mesh material is breathable and offers ventilation.
Word of warning: DO NOT BE AFRAID OF THE ZIPPER. 1) It doesn't rub. 2) You can slip the All Star Bra off and on just like a regular bra. It offers the mesh stability and you literally will not know that it is there!
The All Star Bra runs true to size.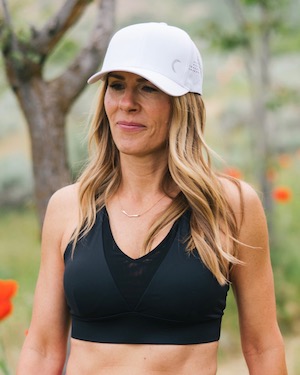 Here's why I love the Mesh Bra:
the straps adjust on the shoulders to accommodate different proportions and control impact.
the back adjusts!! You can wear it as an X for a higher impact or as a traditional bra.
The mesh at the chest offers ventilation.
The Mesh Bra is a great alternative to the All Star bra if you are looking for less material but a comparable support. Pro tip: Size down one.
Cobra Metallic Light n Tight Adjustable Bra
If you are looking for a highly supportive bra, that can easily double as a bathing suit top with adjustable strap then look no further than the Cobra Metallic Light n Tight Adjustable Bra. Great for a run, high impact workout or sitting by the pool. Who doesn't appreciate a top that can do double duty?
For the best fit consider sizing up one in the Cobra Metallic Light n Tight Adjustable Bra.
The Bomber Bra is our most popular all around bra.
From lounging to working out the Bomber Bra has you covered. With the gorgeous back detail ideal for open back and keyhole tops you'll be eager to show off your bra. The Bomber Bra also features a friction free band and an internal seam at the cleavage (good bye uniboob!). Expecting a baby or recently delivered this is also a great bra for you. The low scoop in front is ideal for nursing. The Bomber Bra runs true to size.
The Light n Tight Strappy bra features a chafe free band, along with a fun back that is again perfect for those open backed shirts. With removable molded cups you can not only wear this as a sport's bra but also as a swim top. For medium impact support size up one in the Light n Tight Strappy.
The Luxe Strappy features the softest, highest end fabric blend available while offering support for low to medium impact exercise. The back detail on the Luxe Strappy is perfect for open back and keyhole tops. The double layer and gray color palette offer interesting detail while being perfect for those who prefer neutrals. Pro sizing tip: Size down one in the Luxe Strappy.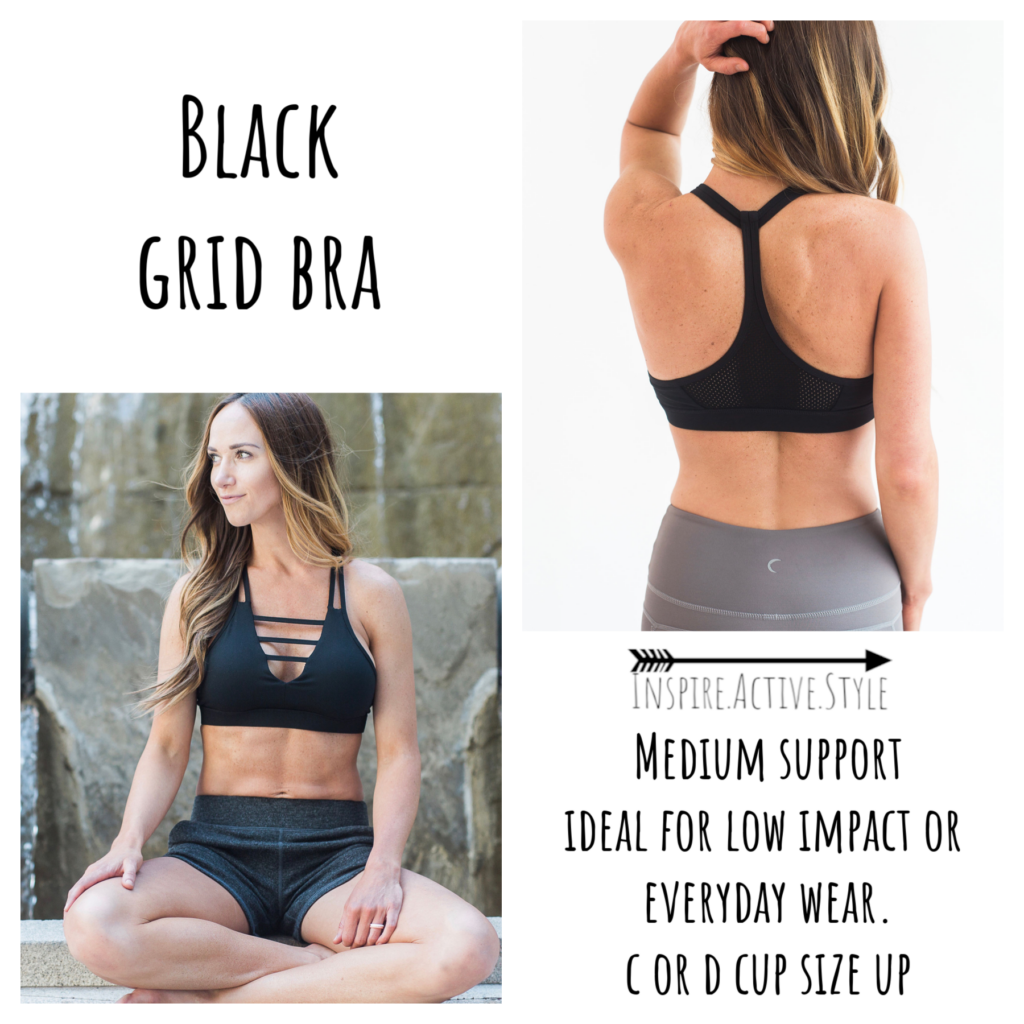 Last but certainly not least let's take a closer look at the grid bra.  The grid bra is going to offer low to medium support.  It's best designed for those a C cup or below (no one wants side boob!).  Super cute peeking out under a scoop or v neck top.  Pro tip:  Size up one in the grid bra.
As you can see Zyia Active has much to offer in the Sports Bra world. While this article is designed as a guide I would love to work with you one on one to find the perfect sport's bra for you. Contact me today!