If the shoe fits, wear it!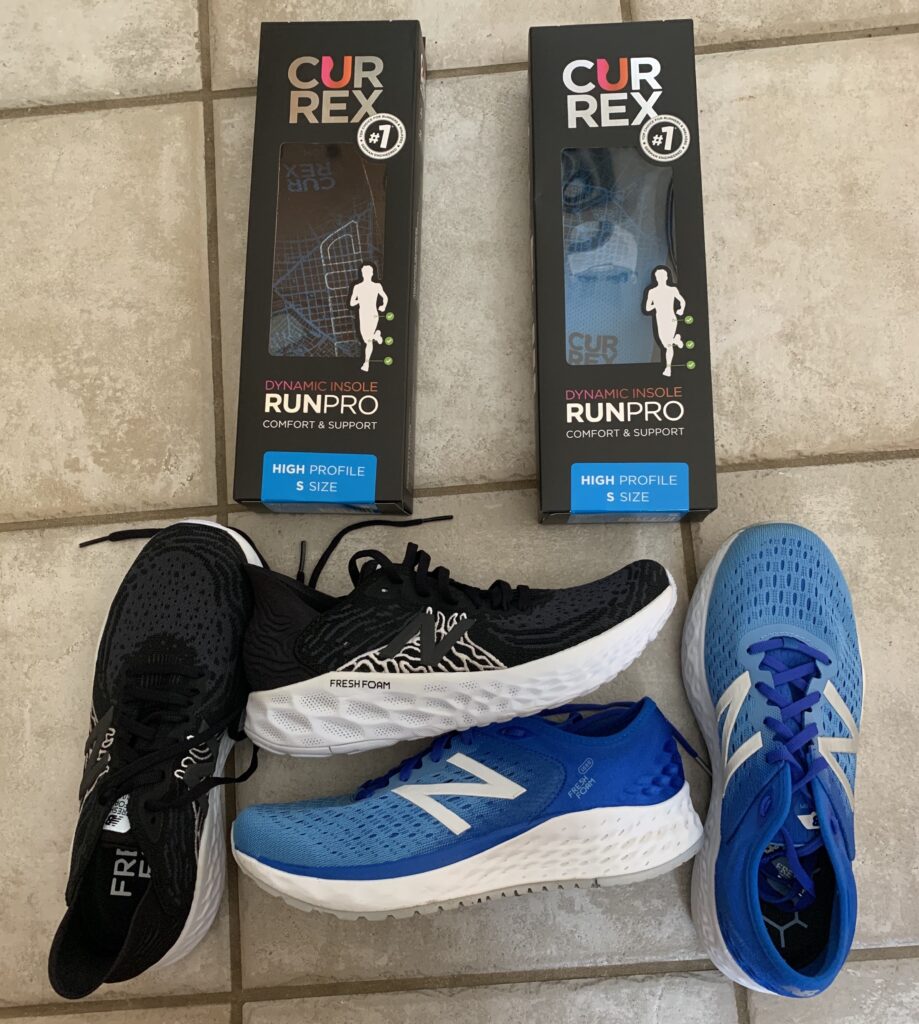 Truth be told I do 99% of my shopping online. It easy and shipping with most places is so quick that it's not worth a trip to the store. One thing that MUST BE PURCHASED IN THE STORE…RUNNING SHOES!! My recommendation find a local running store. My go to here in Maryland is Charm City Run. The have locations all over the state, are super helpful and I get to shop a small business!! But, here's really why going to a reputable store is key for getting running shoes:
They are going to watch you walk barefoot. So that they can see your gait and arch. This will allow them to make a recommendation of what type of shoe you should consider that matches your body and mechanics.
They are going to size you! I'm normally a 6.5 in shoes. So I had I ordered running shoes online I would have certainly purchased a 6.5. My running shoe size is an 8. Yes, an 8. There is no chance had I not been properly sized and had it explained to me that the additional room in the toe box is necessary to accommodate for swelling and such that I would have EVER purchased a size 8 running shoe.
You can ask them questions. I've been wearing New Balance shoes for the last year. Same model through the various new releases. I have several pairs and I've never had a problem. I could take them out of the box and run ten miles….I know this because I did it this summer. Anyway, my point is that they were my shoes, no problems. Until, recently when I've started to have some arch pain. I mildly panicked. So what did I do…I went to see my friends at Charm City Run. I explained my situation and what I thought I was looking for in a shoe. I tried on two other pairs of shoes and ultimately bought something other than my beloved New Balance. I'm not going to lie, they were the ugliest running shoes ever. But if they felt good I would have worn them. Note: you aren't buying running shoes that look pretty. You are buying running shoes that fit your foot properly.
Many retailers (including Zappos- but remember you want to get fitted in a store!) offer a try on period that allows you to return worn shoes if they aren't the right fit. I just took advantage of this for the first time. I gave those shoes I purchased the run test. Ran in them three times. Ran about 15 miles in them. Ran outside and on the treadmill. Guess what?? They were not the right shoe for me. I was getting pain in a completely different place on my foot. So what did I do? I headed back to Charm City Run.
They want to get it right. They want you to be in the right shoes as much as you want to be in the right shoes. So I met with a super helpful woman. I explained that I had been in days before, what I had purchased, how I had run in them, etc. Her response: "sounds like you need an insole, rather than a new shoe." But she went through all the steps with me. I walked so she could see my gait and arch placement. She sized me. I tried on yet another different pair of shoes. Ultimately, I wound up back in the New Balance 1080. This time the 10th edition. But with an insole. We tried multiple insoles to get the right feel. I could immediately feel the difference. Now I'll put these new shoes and insoles to the 14 day test. I'm hopeful this new combination is going to be exactly what I need!