Book of the Month- One year later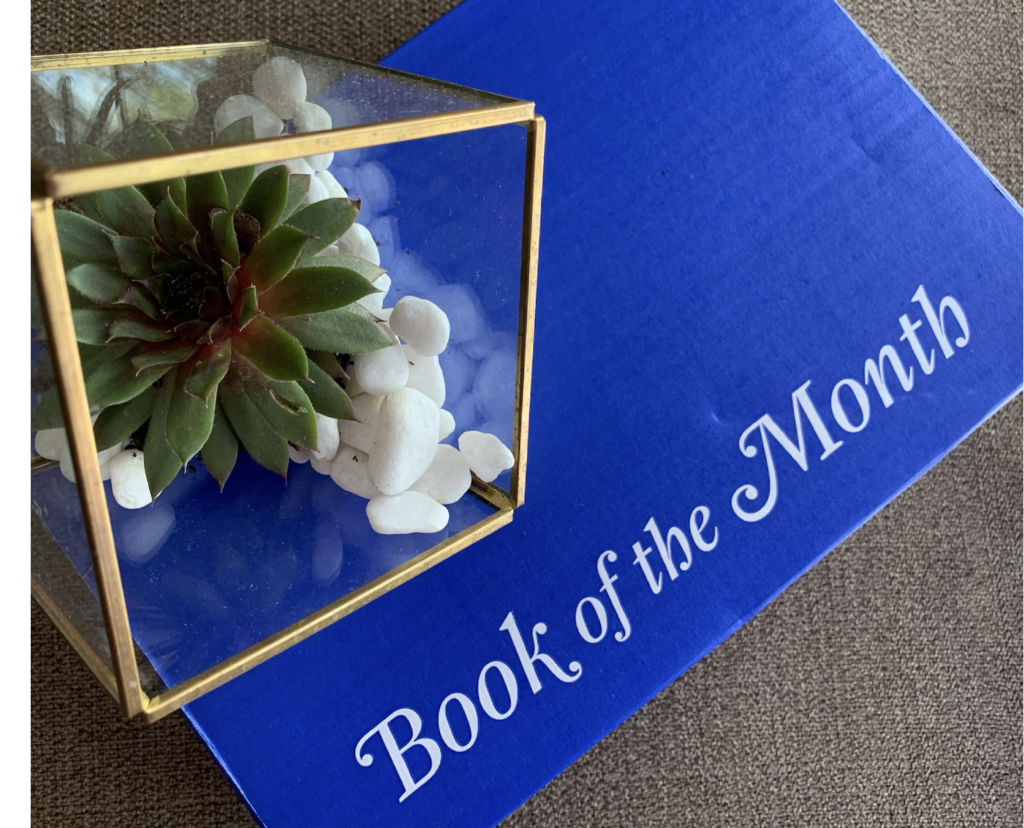 One year ago I decided to give Book of the Month a try. I was finally recommitted to reading more and constantly looking for new books to read. I told myself, I would try it for a month and then take it from there. Then I gifted a friend three months of Book of the Month. So then I said, when her three months are up, I'll reevaluate. Here I am a year later, and I'm eagerly awaiting what books will be available next month.
In the last year, 22 of the books that I have read have been my selections from Book of the Month. You see the way it works is that you can select one of the 5-7 books as your Book of the Month and then you can select up to two add on books. That's how I've surpassed 12 books for the year that I've been part of Book of the Month. Plus, my stack of too be read (TBR) books contains quite a few Book of the Month choices that I haven't gotten to just yet. So many books, so little time!
So why Book of the Month?
Book of the Month has introduced me to new authors that I love. After reading their latest releases I frequently go back and read all of their earlier books. i.e. Laura Dave, Emily Henry (anxiously awaiting her new book coming out May 2022), Alex Michaelides, and Greer Hendricks/Sarah Pekkanen.
I'm reading new genres, such as historical fiction, thrillers and memoirs. I'm a creature of habit and would read the same type of book all of the time, generally a mystery that includes a who done it. Reading a variety of genres has opened the door to new types of books to consider when adding to my TBR list.
So many great books. Not going to lie, they aren't all winners. And it's possible that my friend and I judge all other books that are mediocre in comparison to a book that had to do with wolves. I would not recommend it. But even if a book isn't a winner it's a new experience and I always take away something from each read. You know, such as cross that author off the list for future books or that was amazing let me read ALL of their back books!!
You can't be the price. My monthly renewal is $14.99. So for $14.99 I get one hard cover book. That includes shipping. Then for $9.99 each I can included up to two "add on books." These are also hard cover. You'll be hard pressed to find current hard cover books at that price point.
It's something fun to look forward to. I start trying to anticipate what the next months books are going to be. Whether they will overlap with other book club suggestions for the month or whether we will get an early release of an upcoming book. I love a good early release!!
I've yet to find a negative to Book of the Month. It's literally the gift that keeps on giving as it has also been my go to gift for family and friends. Think birthdays, teacher appreciation, retirement, just because! Plus I love the fact that I'm reading "real" actual books again. Then I can share them with friends and family after I read them too. All this to say, if you are on the fence, give Book of the Month a try!