Longest Day Virtual 5K Version 2.0
The Longest Day is the Summer Solstice, the day with the most hours of sunlight. Last year, I ran a mile a mile an hour for every mile of daylight for a total of 16 miles as a fundraiser for the Alzheimer's Association in conjunction with my fundraising to run the NYC Marathon. At the same time, I organized a virtual 5K in honor of the Longest Day and my Dad and several people participated. While I've technically completed my fundraising requirement to run the marathon, there's no need to stop raising awareness and dollars for this important cause.
Very fittingly this year the Longest Day falls on Father's Day. So I'm back at it and hoping you will join us as we run, walk or skip 3.1 from wherever you are on Sunday, June 20, 2021. You can register here. The rules aren't really strict- run inside our outside. Walk if you prefer. Have fun with it. I'll be opting for the 5K option this year and challenging Jackson and Carter to run/walk the whole distance with me. Truth be told, I'll probably run a 5K first thing and then run walk another with the Jeffrey and the boys. Nothing says Father's Day like getting moving together as a family!! Much better than the Mother's Day visit to the Pet ER with the Ruby, but that's a different story for a different day. Not to worry, she's fine now.
You can't have a race without a shirt, right??? This year's shirt was a creation along with the boys. We learned a lot along the way in creating our design. Like that the elephant is the unofficial mascot for Alzheimer's Awareness. Why?? Because an elephant never forgets. Elephants happen to be Jackson's favorite animal so he was all over creating a shirt with elephant's on it. Conveniently, Carter's favorite color is purple. So they are both covered in our design.
Get your shirt today! Available in Unisex sizing, women's (size up one to two sizes) and kids!!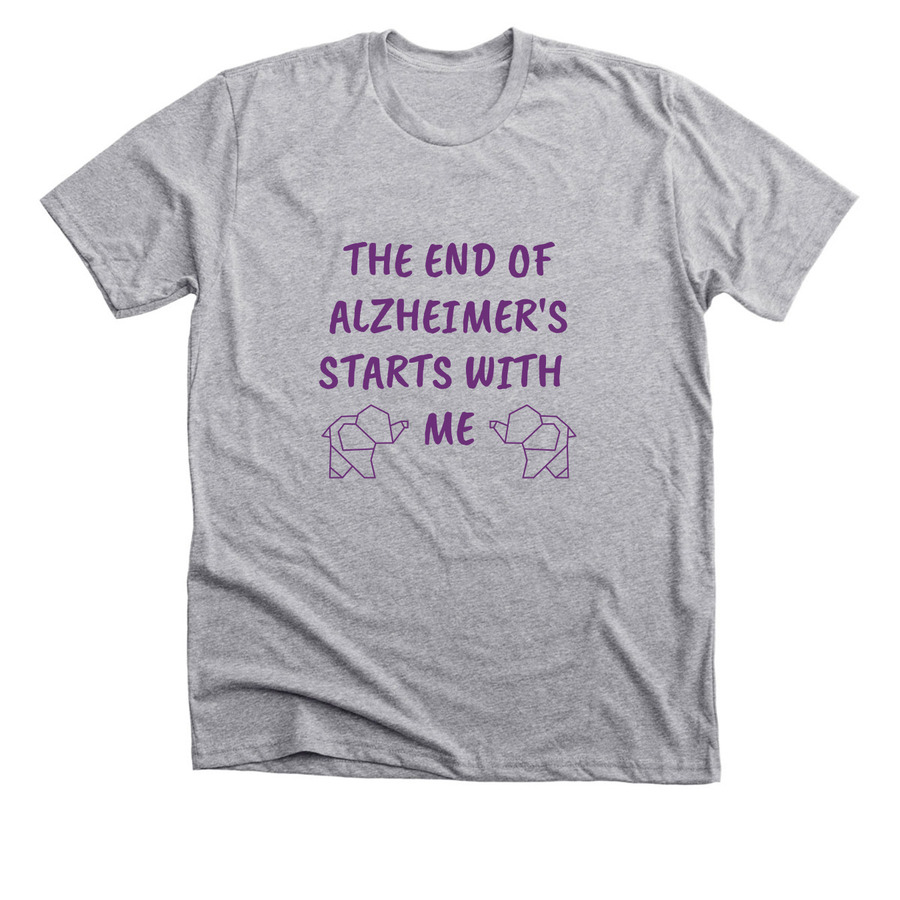 We hope you'll join us on June 20th to run, walk and raise awareness for the Alzheimer's Association. The end of Alzheimer's disease starts with each and every one of us!