Ultimate RunDisney Packing Guide!
Call me crazy, but I love to pack for a trip. Unpacking, not so much but packing is my jam. Why?? It involves lists and organizing. This is my wheel house!! Let's start with some general packing tips:
1) Use packing cubes! Packing cubes have been a game changer in my packing. Each family member has their own color. Which means we can share luggage when we travel because we know whose stuff is who by just looking at the color of the packing cube. There are a couple of different ways to utilize ​packing cubes:​​​
Pack each day in a packing cube. What does that mean? Everything you need for that day- top, bottom, undergarments, socks, shoes.
Group items together in a packing cube. For example, all socks in one cube, underwear in another cube, shirts in one, etc. This is the method I utilize when packing.
2) Make a list! No really, make a list. Even if it's a trip you've packed for previously it's helpful to have a list. This doesn't mean you have to recreate the list each time. For example, we travel fairly frequently with our two boys. We've traveled since they were babies. I had a master packing list so as to not forget simple things. That's what prompted me to create a master packing list for the Princess Half Marathon Weekend.
3) Lay everything out BEFORE you start packing! In order to maximize space when packing and to make sure you don't forget anything it's helpful to lay everything out and then begin packing.
When it came time to pack for the Princess Half Marathon weekend 2020 I was determined to carry on only. It's rare that I travel alone and I wanted to keep it simple. I should note that I factored in that I will likely acquire a few things at the Expo and souvenirs for my kids along the way. So I also packed an empty bag inside my larger carry on bag just in case I could get everything back in for the return trip. While this trip will involve a flight for me I gained some running packing experience when we traveled to the Baltimore Half Marathon in October. So without further ado here's my Ultimate Run Disney Packing list: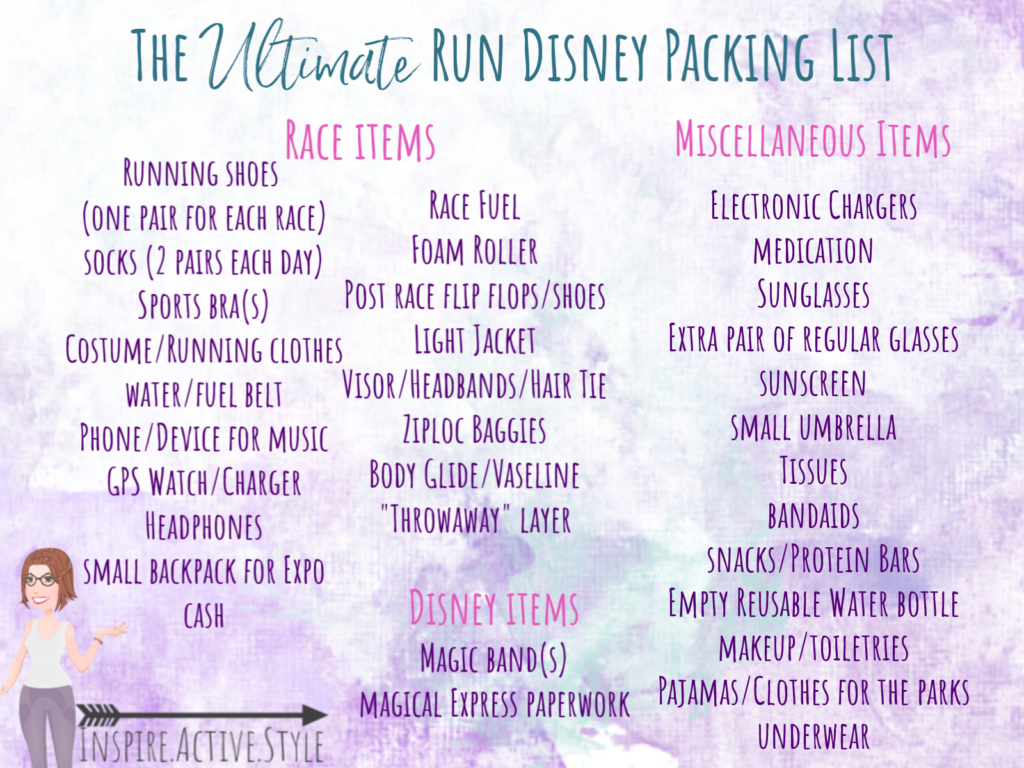 Let's break down the packing list just a bit:
Race Items
Running Shoes: You should plan for one pair of shoes for each race you are running. Why?? Well, weather is one factor. No one wants to start a race in shoes that are wet. Unforeseen issues with your shoes are another reason. Even though you shouldn't race in overly worn shoes…things happen. My go to running shoes are:
New Balance Women's 1080v10 Fresh Foam Running Shoe.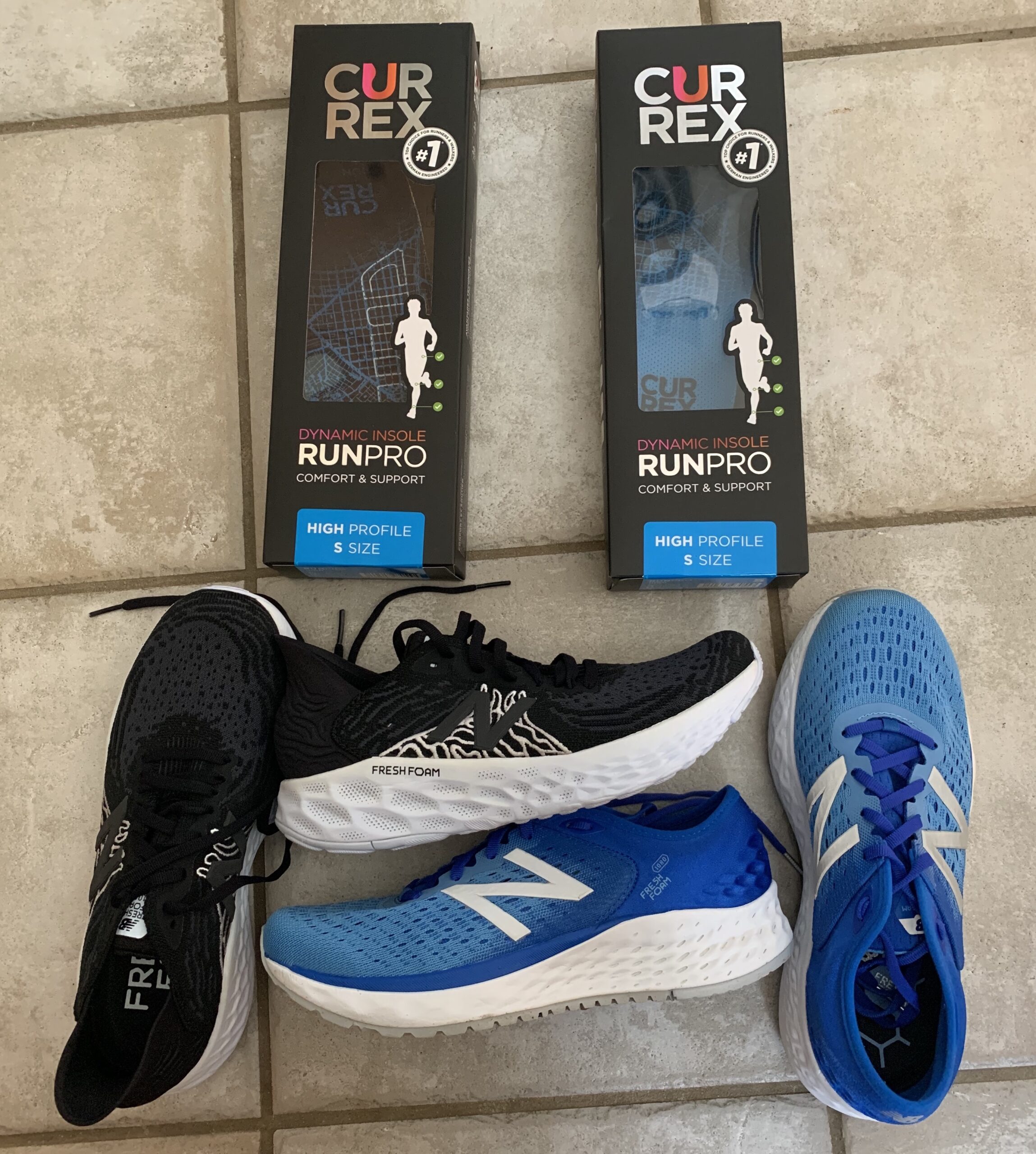 PS you should only be using your running shoes for running so plan to bring another pair for in the parks!!
Socks: Here I'm suggesting two pairs for each day. Why?? Again I'm thinking about Florida and the potential for rain. So if the weather is calling for rain I would wear one pair and keep the other pair in my gear check bag or in my waist belt. Then change to a dry pair right before the race starts.
Sports Bra: My hands down favorite sports bra is the All Star Bra from Zyia Active. I'm planning to travel in one and have packed one for each race day. Stylish, supportive and non-chafing you couldn't possible ask for anything more from your sports bra.
Costume/Running Clothes: Keep in mind that you shouldn't wear anything new on race day. Test any costume or running gear your plan to wear before race day. When it came to planning my racing outfits I opted for Disney inspired tanks from Raw Threads (use the link for 20% off your first order!) I went with a Mary Poppins Tank for the Half Marathon and Toy Story- Buzz and Woody for the 10K!!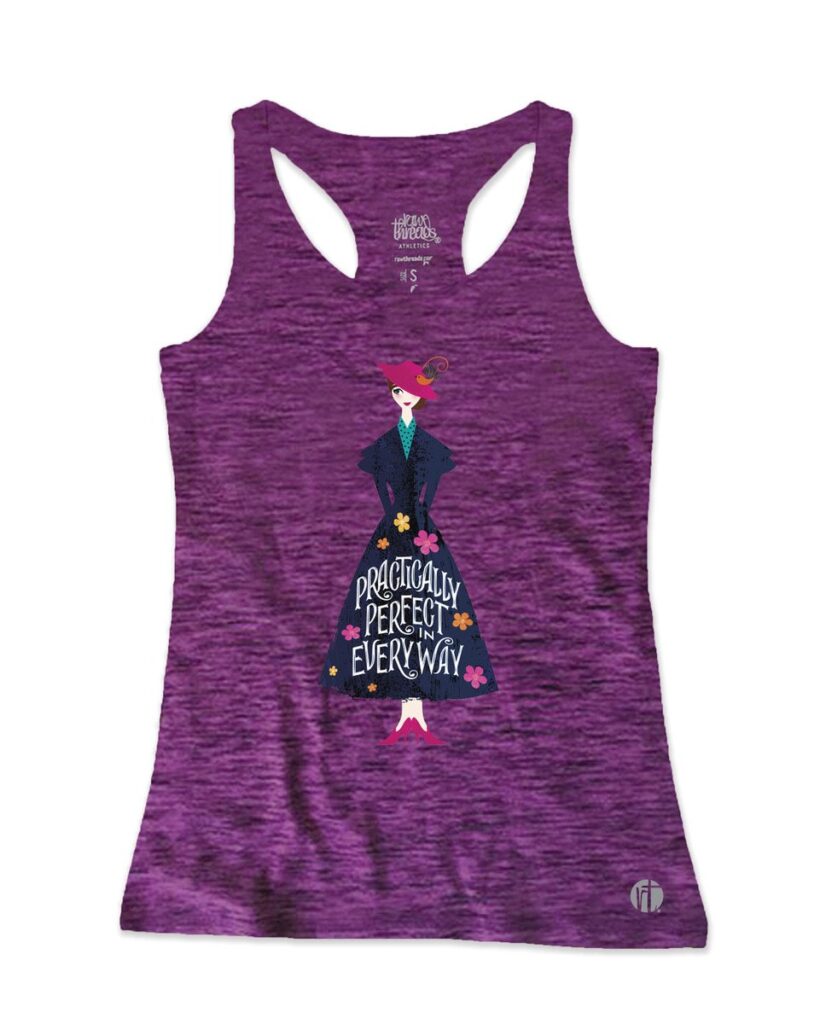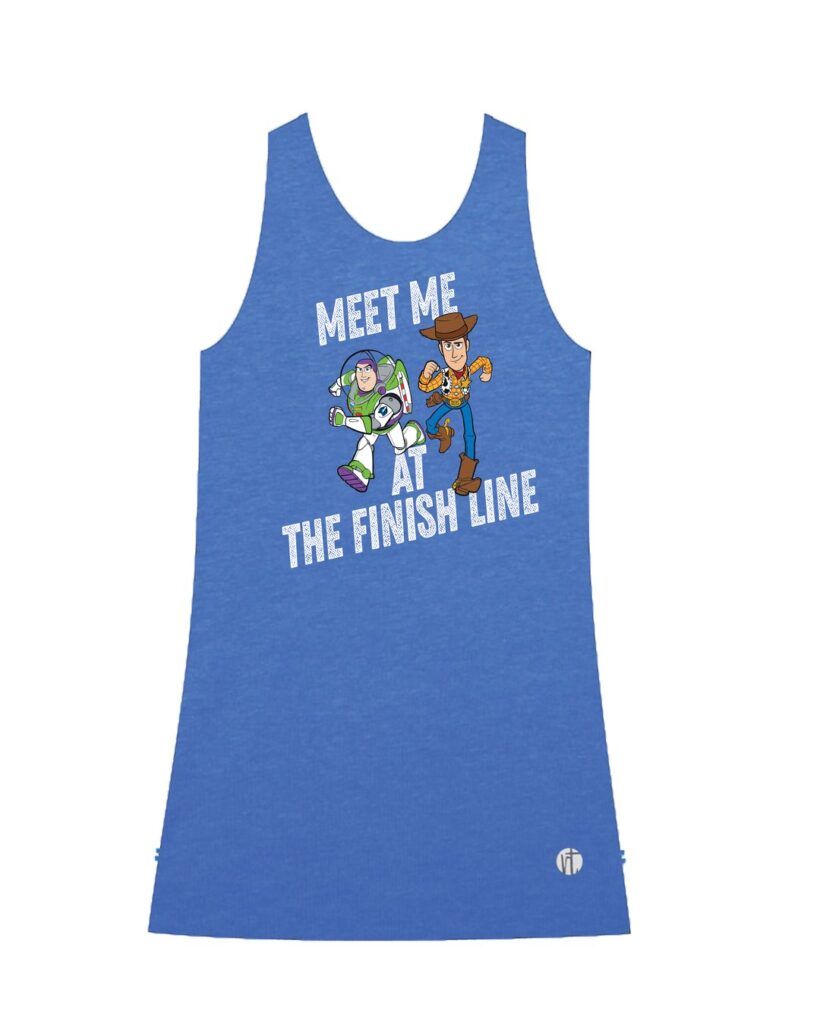 Raw Threads is usually at the Expo so you can check them out there if you haven't decided on your race day gear. Another important thing to keep in mind is that the Florida weather can be tricky regarding temperature and humidity. The long range forecast has changed at least three time in the last week. So I've planned a variety of bottom choices to go with my tanks. In an abundance of caution I have two bottoms planned and packed for each day. My absolute favorite running shorts: the Mesh Energy Shorts from Zyia Active. These are my go to for all warm weather running. Breathable, comfortable and chafe free!! I've run multiple races in the Mesh Energy Shorts and couldn't be happier. But since the races go off at 5:30 in the morning I've also packed my go to running tights Pocket Light n Tight Capris from Zyia Active. I've previously run several races including a Half Marathon in capri length light n tights so I know that they are also a dependable choice. I actually prefer them because I prefer to keep my phone in the pocket, rather than in my waist pack. But that's just my personal preference.
Water/Fuel Belt Truth be told, I would rather not have to run and carry my own water and/or fuel. But if I have to wear a belt the Spibelt Running Belt is my go too. I've added an additional pocket to mine. So I wear one in the back and one in front. The idea behind this is to keep those items that you won't need at all during the race in one. i.e. ID, phone, insurance cards, cash, credit card. Then put items you will want to access in the other pouch such as race nutrition, tissues, chapstick.
Race Fuel: This is another thing you want to test out before race day. While you would imagine something could upset your stomach you would be surprised!! During your training experiment with different kinds of fuel to get a sense of what gives you the boost you need during your run. My favorites are from Honey Stinger. While they offer a variety of items from waffles, to gels, the gummy chews are my favorite.
Phone/Device for Music: I know many say that you should enjoy the sights and sounds of a race without music. But I personally need music to keep me moving!
Headphones: While training I alternate between Aftershokz for outdoor runs and AirPods for indoor runs, race day calls for Aftershokz all the way. You can truly hear what's going on around you while at the same time enjoying your music. While the concept of sitting outside your ear appears strange at first the sound is still incredible and again I can't stress the importance of being aware of the people around you to stay safe during a race.
GPS Watch/Charger: I'm slightly obsessed with keeping track of my time, pace and heart rate during a run. My first device for running was my Apple Watch. I wear it every day all day. So it's natural that I would also use that for tracking my runs. But then I also started running more and wanted additional analytics. So it's possible that I run with my AppleWatch on one wrist and my Garmin on the other. Whatever your preference don't forget your watch and charger!
Small Bag/Backpack: While you will get a clear plastic bag at the start of the Expo. I prefer to bring my own small bag or backpack to make it easier to store items as I collect them and to keep my hands free.
Foam Roller: Since I'm opting for carry on only. I'm breaking this rule a little bit. Rather than bring my larger foam roller, I'm bringing my Foot Roller/Massager instead. I'm hoping this will do the trick until I get home and I can foam roll!
Post Race Shoes: After a race I cannot wait to take off my sweaty socks and shoes!! It's not so much that they hurt as much as they just want some fresh air!! Olukai Women's Sandal are in my post race gear bag for warm weather races. They are supportive and kind to my post race feet!!
Light Jacket: I generally try to avoid running in the rain at all costs. But we can't guarantee that race day will be dry. While if it's a really bad rain nothing is going to truly keep you dry, I'd like to do my very best for a light rain. So I've added the White Bomber Jacket from Zyia Active to my bag. Lightweight and breathable with strategic ventilation this will get it done for a light rain. Plus it doubles as a light jacket for the parks.
Visor/Headbands/Hair Tie: So I don't usually run with a hat because it makes me overheat. However, I wear glasses and back to my rain contingency plan I've packed a visor with the thought that the brim will help keep the rain out of my face and the fact that it's a visor and not a hat will cut down on the overheating. My hair is really too short to pull into a pony tail so I opt for headbands when I'm running. I picked up some cute one from Sweaty Bands before heading to Disney. PS they will be at the Expo!!
Ziploc: Seem random? Never leave home without some baggies. Why?? Back to my apparent obsession with the rain. Put your phone in a baggie to keep it dry during the race. Need to ice after the race?? Make yourself an Icepack. Don't want to fight with the package for your race nutrition put them in a baggie. See…you need to pack baggies!!
Body Glide/Vaseline: Truth be told I have not yet had to use body glide or Vaseline when I've run. Then why is it on my list. Yup, just in case of rain you know I'll be coating my feet in Body Glide in a valiant effort to avoid blisters!!
Miscellaneous/Disney Specific items These are pretty self explanatory and many of the same things you would pack for a non-running Disney trip. As a mom, I must travel with snacks even if my children aren't with me so I've of course added snacks to my bag. My water bottle is attached to me at all times. As hydration is key I'll be sure to bring it along. In addition to water I enjoy Arbonne Fizz for a pick me up and PhytoSport for before, during and after my run.
The key to packing is to be organized, while bringing the necessities without overpacking. It's a very delicate balance. Happy Running and safe travels!!