Marathon training week six and a virtual race!
Week six of marathon training began in August and finished up in the first week of September. Generally, my preference is to run my key run, or the most important training effort of the week at the beginning of the week. However, this week was different for a number of reasons: 1) Back to school, 2) my son's birthday and 3) a virtual 12 mile race on Saturday. While I didn't run my key effort until Saturday, I managed to set a good routine and maintain it during the week despite all the other things going on.
Monday- August 31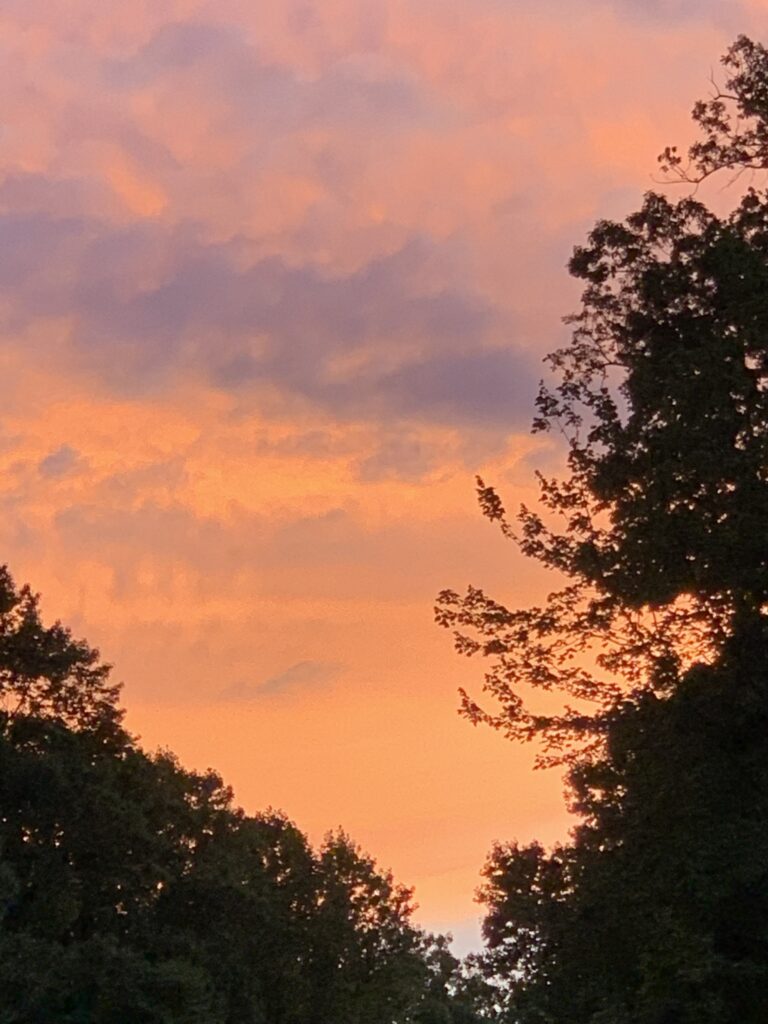 The start of the week brought a touch of Fall like temperatures. While sunrise isn't until 6:30 ish I was up and ready to hit the pavement as soon as it was bright enough to be safe. While it was the beginning of the week, but the end of the month I had a particular month goal that I wanted to hit with my morning run. The cooler temps were amazing for my nearly 6.5 mile run. After doing so many runs on the treadmill getting some outside time felt good!
Tuesday- September 1
Today, I was back on the treadmill and super early. It's my son's birthday so I wanted to get my run and strength training done before he got up. He of course had a different plan and woke up half a mile into my run. Today was supposed to just be a two mile run- continue the steak day. But I ran the half a mile. Greeted the birthday boy. He got to see all the fun Harry Potter decorations and then he joined me downstairs for the rest of my run and lifting. Rather than do two miles I finished up with 2.5 and then did twenty minutes of core and arm work to finish up the morning.
Wednesday- September 2
First day of school!! This is important because it means I need to run, shower, do all the first day of school picture excitement etc. and leave the house by 7:30. Challenge accepted. I coined today's run five at 5:00 as I was up at 5:00 to run five miles. Solid, easy paced treadmill run before the back to school fun.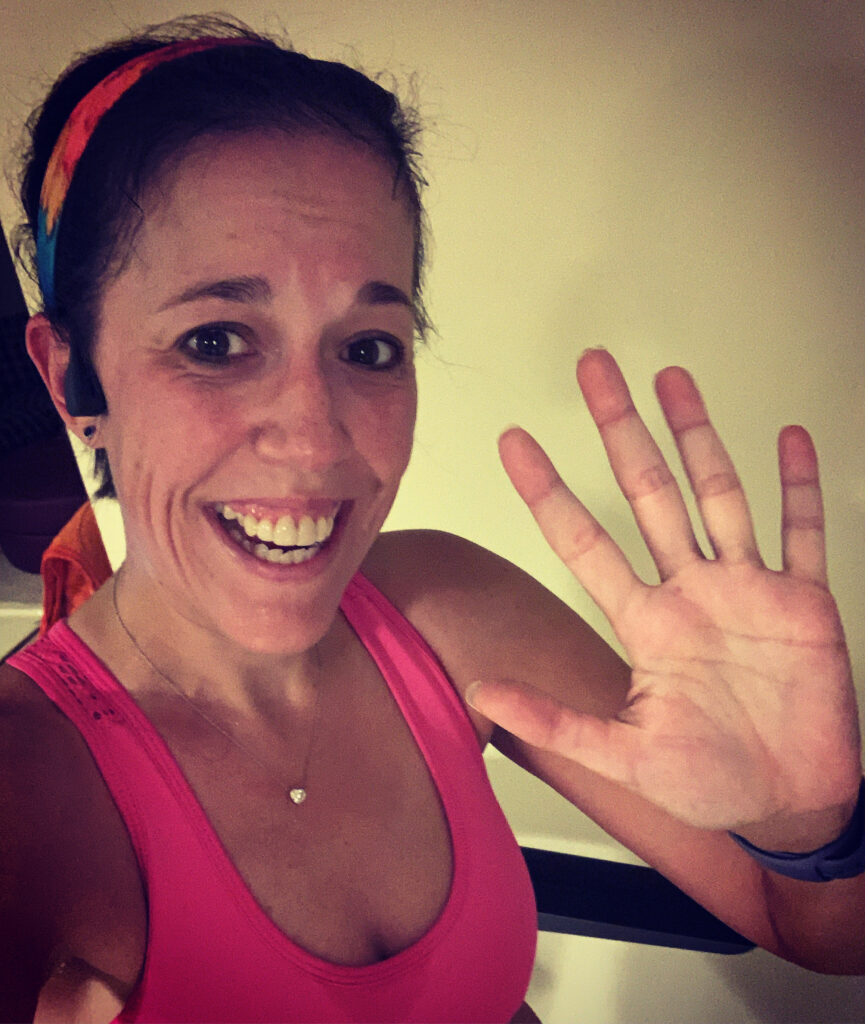 Thursday- September 3
My goal this week has been to get my workout in and get showered before the boys get up. Thursday's schedule called for a two mile run to continue my run streak and then strength training. I'm working diligently not to let the strength training go by the wayside as the mileage increases and the back to school schedule gets crazy. Mission accomplished. Up at 5:00 again. Two miles check. Twenty minutes of arms with Tracey Steen of Move Daily Fitness and in the shower by 6:15 AM.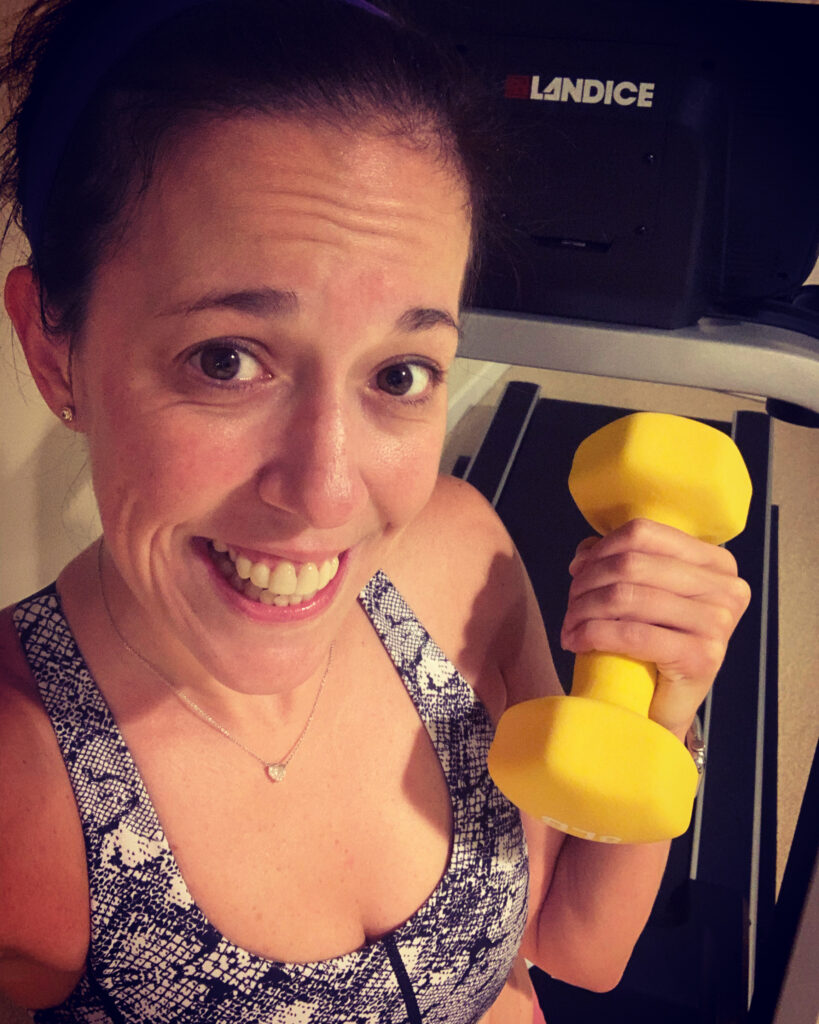 Friday- September 4
Run streak day 105!! As I have a twelve mile virtual race tomorrow, the plan was for a nice and easy three miles on the treadmill. I enjoyed some more Bosch on Amazon Prime and got my run done. Slowing down my pace on the treadmill runs has been key. I've been more focused on stretching and listening to my body to hopefully remain injury free. Ready to start the day.
Saturday- September 5
Virtual race day!! The Charles Street 12 was my first BIG race in 2019. I hadn't run more than a 5K in…hmmm… 20 plus years. When the race turned virtual this year, I knew I still had to do it because it kick started my desire to run longer distances. Conveniently the key run this week for my training plan was a 12 mile run so this was a two for one run! When I woke up on Saturday morning the weather was perfection. With temperatures in the mid to high 50s and moderate humidity it was a beautiful day to run! I've gotten much better about eating before my longer runs and taking in some water. So I got up with plenty of time to eat and digest before hitting the road. Out the door by 7:30 AM.
Funny story about the Charles Street 12 from last year. I had estimated my finish time to be 1:57. Instead I came in closer to 1:52. So that meant my cheering section wasn't ready for me and I called out to them as I was approaching the finish line. This year, my goal was 1:42 or approximately 8:35 per mile. That's been my average mile pace for half marathons so I figured that made sense for a 12 mile run. However, over the last 18 months I've learned that I'm a cooler weather runner. Cooler temperatures (honestly the cooler the better) agree with me and make it much easier for me to run. The temperatures in the 50s clearly agreed with me after so much heat and humidity this summer and instead of 8:35 a mile I averaged 8:14 a mile and finished in 1:38:45. While not the same course as last year, I'll happily take a 14 minute improvement in time.
Overall, I felt great during the run. I did begin to experience some hip pain about half way through. But it wasn't anything that wasn't manageable. My right hip has given me problems off and on. I'm acutely aware of it and continue to try to loosen my hamstrings and strengthen my core and glutes to take the pressure off my hip.
My cheering section created a finish line for me to run through and were waiting to cheer me on and give me my medal upon completion. Family support is amazing and means so much to me as I continue to train for the marathon!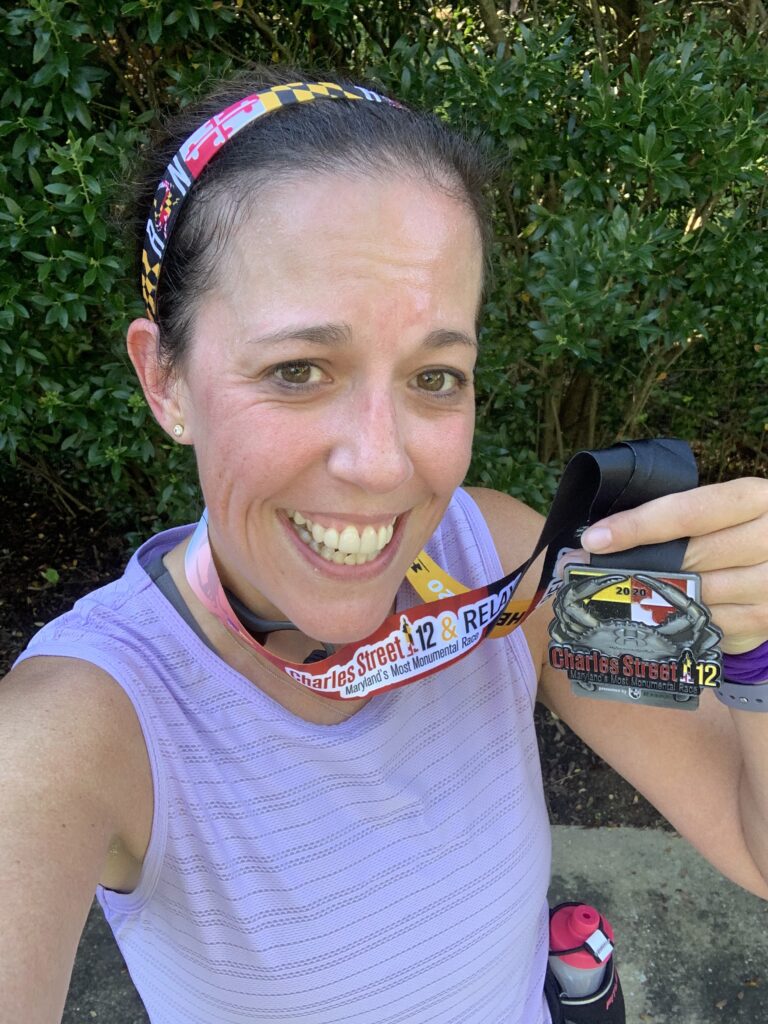 Sunday–September 6
Truth be told, I ran the twelve miler like a race and not like a training run. I was feeling it a bit on Sunday morning. My right calf was sore and the week was really catching up with me. Sunday runs are normally my shorter and easier days just to keep the streak going so I laced up and went out for a one mile out and back (two mile total) run. Once I warmed up a bit I felt great and I was glad to get the run in before the birthday party celebration!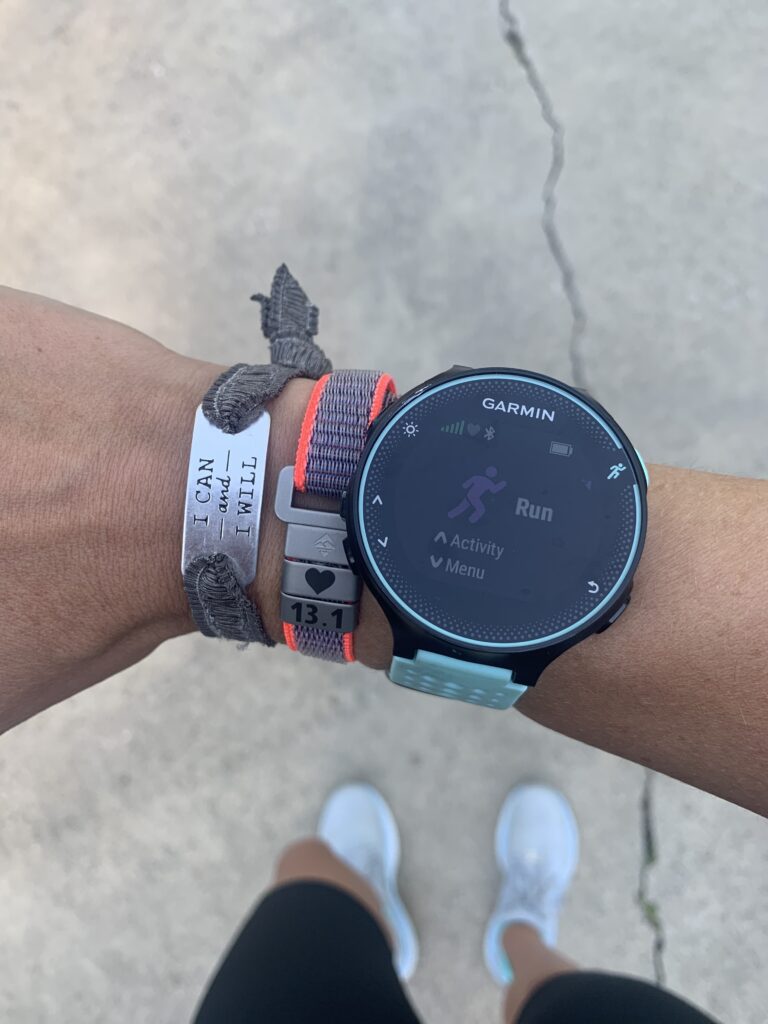 Review/Looking ahead
While overall I'm feeling good, I'm not struggling with the mileage I need to begin focusing on marathon pace for runs. Running a half marathon and running a marathon are two completely different things. The additional time of effort and overall mileage does strange things to our bodies. In an effort to make the marathon day go as smoothly as possible I'm going to begin slowing the pace down for tempo runs to more like 9 minutes a mile. For the week of September 7 the key effort is a speed workout. But for the week after, week of September 14 it's a 14 mile run. However, the Alzheimer's Team for the NYC Marathon is doing a virtual Half Marathon on Sunday, September 13. Since I would normally do my key run on that Monday the 14th I'm moving it up one day to the 13th. This will be the first run where I intentionally focus on tempo rather than running it like a race. A marathon is more than the 26.2 but rather all the miles leading up!!
Follow the journey and never miss a post!